A complete guide to the best things to do in 1 day in Malaga
There are so many fantastic things to do in Malaga, how are you going to fit them all into a day?
Well, don't worry, we're here to help!
This guide will provide an itinerary that can be squeezed into one day. And if you've never visited the city before, then you're in for a treat as Malaga has some of the best things to do in Spain!
This post contains affiliate links. If you buy via them, I'll earn a small commission which helps me to keep this blog running. As an Amazon Associate I earn from qualifying purchases. All opinions are my own.
We'll also take a look at some of the best hotels in Malaga Spain, providing you with options for every budget so you can save yourself time on trawling through booking sites trying to find something that's right for you.
If you're staying for longer than 1 day in Malaga, that's great as this itinerary can be adapted (2 days in Malaga upt to 1 week).
This will also give you longer to explore the city of Malaga and all the fantastic things to do in Malaga Spain.
OVERVIEW: Things to do in 1 day in Malaga
If you only have 1 day in Malaga, make sure not to miss out on these attractions:
Best Time to Plan for 1 Day in Malaga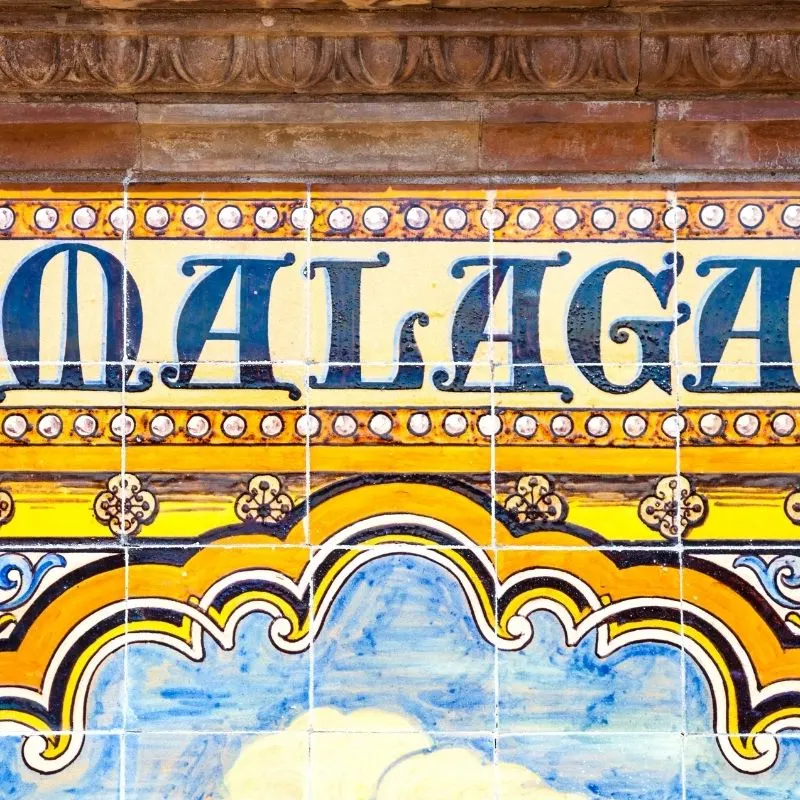 To find the best time for 1 day in Malaga, stop and think for a second, where is Malaga?
Located in southern Spain on the shores of the Mediterranean Sea, the weather in Malaga is that of other locations along the shores of the Mediterranean, beautiful all year round, though with seasonal variations.
The temperature in Malaga varies from extreme heat in the summer to pleasant sunny days and mild evenings in the winter.
Therefore, if you're visiting Spain in the winter months, don't worry, there's very little rainfall and a pleasant climate. It's quieter at this time too.
When people think of Malaga, the beach is usually the first thing on their minds.
If this is your thing, then visit during the summer month for scorching hot temperatures and the warm Mediterranean Sea.
Beware though, it can get very crowded during this period.
If you're planning an active vacation or just lazing on the beach, for the weather, Malaga is agreeable all year round.
So, whatever the purpose of your trip, you can select the right time for you.
Things to do in 1 Day in Malaga
1. Start Your Day with a Good Spanish Breakfast at Casa Aranda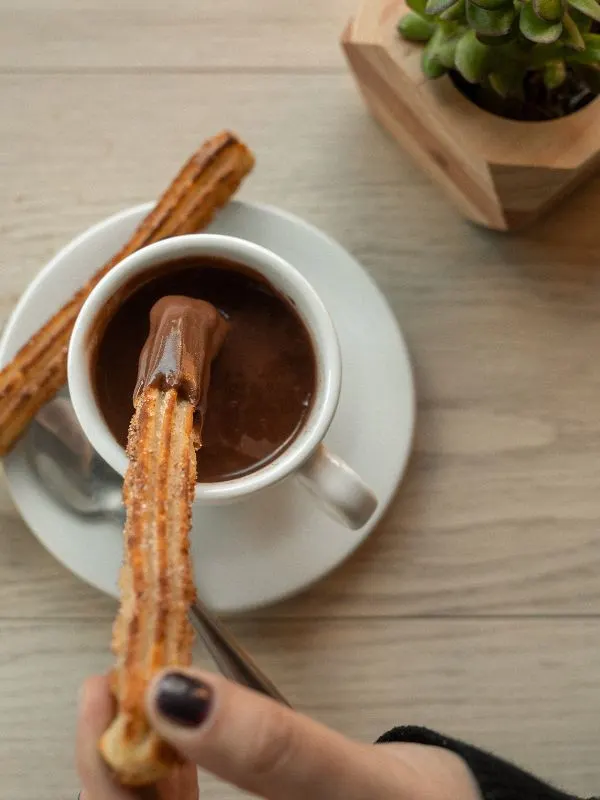 Located down a narrow alley in the historical center you'll find Casa Aranda, a perfect place to begin your 1 day in Malaga.
Casa Aranda is actually one of the oldest cafes in the city. The specialty here is that Spanish classic, chocolate, and churros. What a great way to start the day.
If this sugary sweet delicacy is not how you'd like to start your day then don't worry, there's a fantastic range of sandwiches on offer as well.
You'll typically find this traditional café packed with locals. If you can't get a seat, never fear as they serve food to takeaway too.
Opening times: Everyday from 08:00 – 13:00 / 17:00 – 21:00
2. Atarazanas Market
If you only have 1 day in Malaga, then an absolute must is a visit to the fantastic Atarazanas Market.
Atarazanas Market is also known locally as Mercado Central so if you hear people referring to this, it's the same place.
Set in a beautiful building featuring stained glass windows, this bustling market serves a dual purpose.
First and foremost, as a lively local's market where animated conversations take place over the buying and selling of fresh fruit, veg, meat, fish, and poultry.
And secondarily as a foodie destination with all sorts of treats and delicacies on offer.
Whether you're planning to eat there or just take a look around (or both), don't miss out on this.
Opening times:
Mon–Sat 08:00 – 15:00
3. Visit the Cathedral of Malaga and its Museum
Malaga's quirky cathedral took over 150 years from the start of construction until the kind of, completion.
It's only 'kind of' completed as the original plans were for two towers, but lack of finance led to only one ever being completed.
Locals now refer to the cathedral as La Manquita (the one-armed woman).
A small museum forms part of the cathedral (you can access it via the wooden staircase in the cathedral shop (it's easy to miss!)).
There's also a rooftop tour for those who don't suffer from vertigo! You do have to climb 200 steps to get there though!
Opening times:
Mon – Fri 10:00 – 20:00
Sat 10:00 – 18:00
Sun 14:00 – 18:00
4. Alcazaba and the Roman Theatre
When thinking of things to do in Malaga, or things to do in Spain as a whole for that matter, the Alcazaba Malaga should form part of any itinerary.
The Moorish era Alcazaba is like something from the Arabian Nights.
Perched on top of a hill in the center of town and linked to Gibralfaro Castle (see below) by a line of walls known as La Coracha, the fascinating Alcazaba is a beautiful and historic place to spend an afternoon.
Linked to the Alcazaba, you'll find the Roman Theater. The Roman Theater is very well-preserved and an interesting place to take a look around.
Opening times: 09:00 – 20:00
Lunch at Chiringuito El Cachalote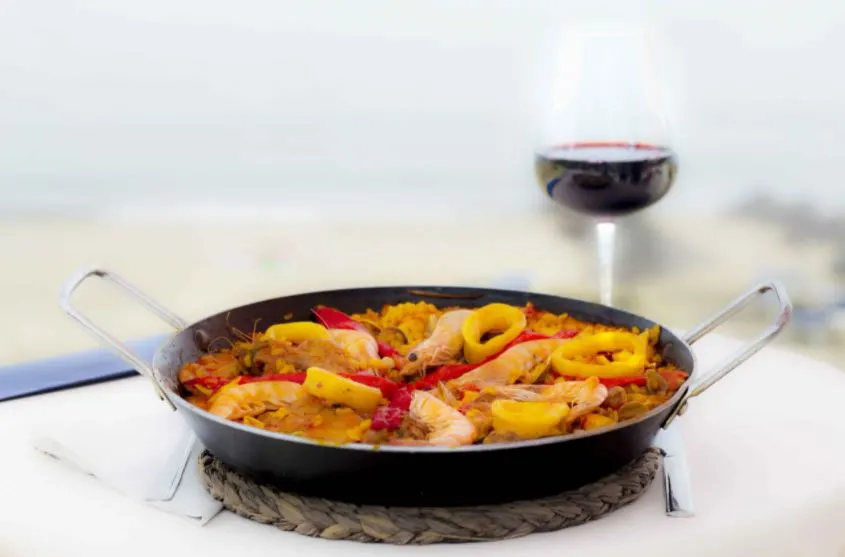 So, it's lunchtime and you're wondering where to eat in Malaga. Well, one Malaga restaurant springs immediately to mind and that's Chiringuito El Cachalote.
Highly rated and favored by locals, a visit here is one of the great things to do with your best friend.
Located on Malagueta beach (see below for more about the beach), this is a fantastic place for sampling what to eat in Malaga.
As you may expect from a beachside eatery, the focus here is heavily on seafood. And what magnificent seafood it is.
Once you start, you'll want to try everything on the menu. Prices are reasonable too so you really can't go wrong here.
Opening times
Tue – Sun 11:00 – 18:00
Closed Mondays
Related article: 14 Spots to Eat the Best Paella in Malaga
5. Relax at Malagueta Beach
After eating at Chiringuito El Cachalote, get down to some serious relaxation at Malagueta Beach, probably one of the best beaches in Malaga.
If you're looking for fun cheap or free things to do outside, then spending some time at the beach is one of the best free things to do in Malaga.
Malagueta Beach is one of the best places to go with friends. You can easily spend a whole day under the palm trees here.
There are countless chirungitos (beach bars), water sports galore, and a children's play area for those with younger ones.
Malaga. Spain. Beaches. What more could you possibly ask for?
Opening times: Always Open
6. Gibralfaro's Castle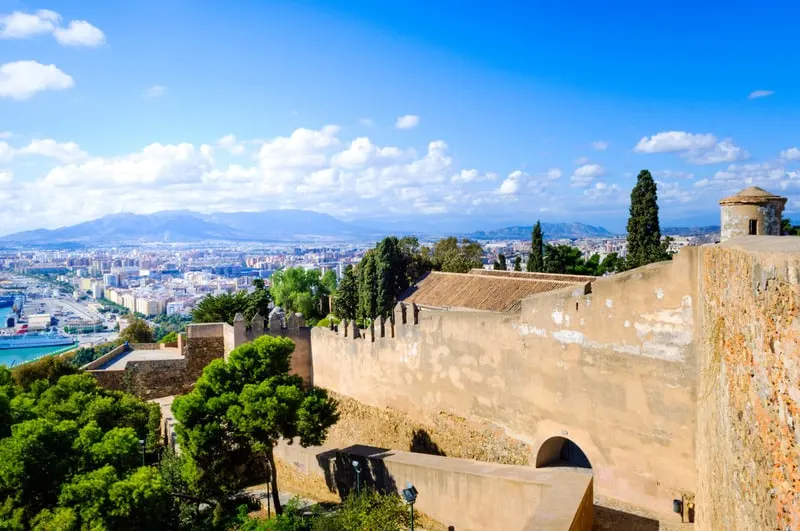 No trip to Malaga is complete without a visit to the magnificent Gibralfaro Castle.
Perched high atop the hill that looks out over the city, the stunning castle (built in 929 AD by Abd-al-Rahman III) is visible from everywhere in the city, providing a striking backdrop to all things Malaga.
Therefore, if you only have 1 day in Malaga then make doubly sure that Gibralfaro Castle forms part of your itinerary.
As we discussed earlier, the castle is actually connected to the Alcazaba by a line of walls known as La Coracha.
The castle has undergone several rebuilds down the years, usually after periods of brutal warfare. You can still see the scars of which on the walls to this day.
Opening times: 09:00 – 08:00
7. Museo Picasso Málaga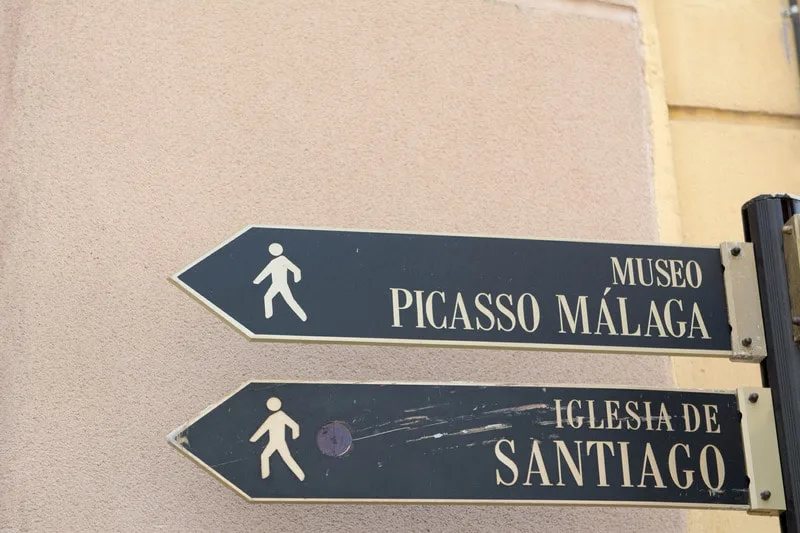 Your 1 day in Malaga is not complete without a visit to the superb Museo Picasso. In fact, where is Malaga without the input of Pablo Picasso, the city's most famous son?
It has always been Picasso's dream to have a museum dedicated to his work opened in his home city.
In 2003, that was made a reality when the Buenavista Palace, which houses the museum, opened its doors.
Today, it is undoubtedly one of the best museums in Malaga, if not the very best itself.
So if you're looking for things to do with friends then get yourself along to look at the 285 original works by Picasso that are currently housed there.
Opening times: 10:00 – 18:00
8. Enjoy Dinner at Restaurante Especia Parador De Málaga Gibralfaro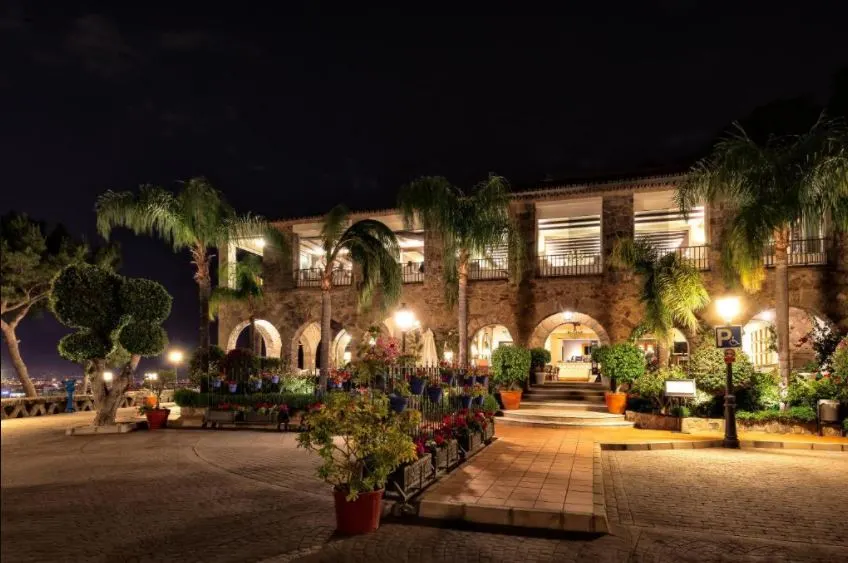 Set adjacent to the Castillo de Gibralfaro in the heart of the historical old town, the Restaurante Especia inside the Parador de Málaga Gibralfaro is one of the finest restaurants in Malaga Spain.
In Malaga, food is taken incredibly seriously and it's easy to see why it has become such a destination for foodies in recent years.
And the Restaurante Especia is an incredibly special place in which to enjoy a meal.
The emphasis is on local specialties with seafood forming the main part of the menu. Dishes change depending on the seasonal availability of produce.
Above all though, the views from here are absolutely sensational.
Opening times: 13:30 – 16:00 / 20:00 – 22:30
Related article: 17 Best Resorts in Malaga and Costa del Sol
9. Have a Drink at AC Hotel Rooftop
Although there are several spectacular rooftop bars scattered around the city, none quite matches the opulence of the stunning AC Hotel rooftop.
With an unbeatable central location, the AC Hotel rooftop provides magnificent views out over the city and port, with the amazing Alcazaba and Gibralfaro Castle hovering above.
For somewhere so opulent, you may get a pleasant surprise with the prices here, which are roughly on par with those in the city's other central options.
Opening hours vary here, so make sure to check ahead if you're planning on going.
Entry is free, except on Saturdays when you must buy one drink as a cover charge.
Opening times: Opening hours vary
10. Dance until the Morning at Sala Gold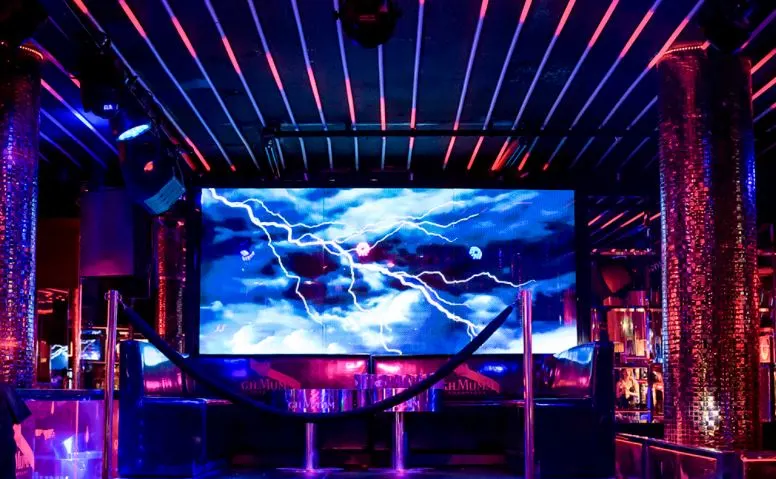 If you're looking for fun things to do with friends, then finish off your night at the raucous Sala Gold.
Things to do in Malaga at night really don't come any livelier than a night here, with go-go dancers and stage spectacles livening up this huge club throughout the night.
There are video walls, hydraulic stages, and a sound system that can probably be heard from Mars.
Sala Gold is open every day until the hours of the morning, so if you're seeking out some debauchery to round off your vacation, you know where to go.
Every night here follows a different theme so you'll always find something new on each visit.
Opening times: 22:30 – 06:00
Best Hotels in Malaga, Southern Spain
If you're seeking out luxury, then the Hotel Vincci Selección Posada del Patio is a five-star option that could be perfect for you.
The hotel has some magnificent, contemporary rooms featuring everything you'd expect from a five-star establishment.
Archaeological remains of the city's old Arabic walls have been found under the hotel. You can even visit these from inside the hotel.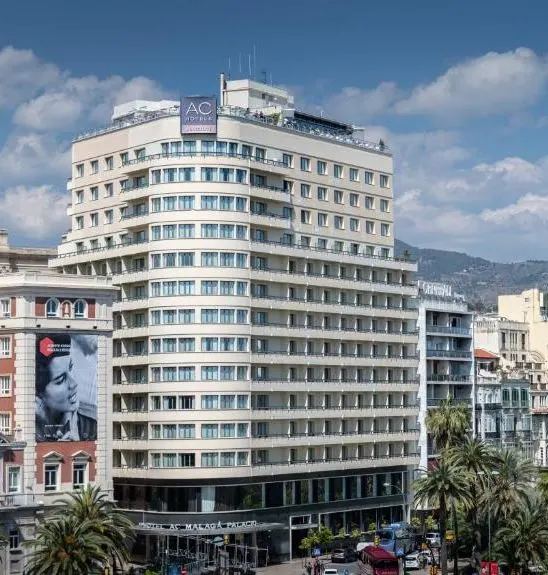 We've already covered the spectacular AC Hotel by Marriott rooftop bar at this hotel above, a feature that sets it apart as quite possibly the best hotel in Malaga.
The rooms are spacious and contemporary, and there's a magnificent swimming pool and superb fitness center.
Centrally located, this is a great place to base yourself for a short stay as it's easily accessible to all the major attractions.
A fantastic budget option is the Hilton Garden Inn Malaga, located outside of the center near the Málaga Convention Centre.
This is a great option for those arriving by car as there's covered parking available (though at an extra cost).
Rooms have everything you could possibly ask for to make a comfortable stay and there's a great pool too.
Getting Around Malaga
Malaga is a very walkable city and if you're staying centrally, you'll find all major sights within close proximity.
You'll be glad to hear that public transport in Malaga is excellent, with a wide range of options for getting you around.
Buses are cheap and there are lots of them, so you're never waiting too long for one.
The most useful route for most tourists is line 92 (named 'Bus Turístico'), which passes the cathedral, Malagueta beach, and Gibralfaro Castle among others.
There are even hop-on hop-off buses where you can choose a 24-hour or 48-hour pass. Prices start at €20. – Check out tickets for the hop-on hop-off bus here.
When it comes to taxis, those in Malaga are relatively cheap compared to other major cities in Spain.
You can identify them easily as they are white with a diagonal blue stripe down the side.
If you're driving into the old town expect to pay around €20 per day for parking. Spaces can be limited so it's best to avoid this option unless you have no other choice.
Malaga also has the famous Bike Taxis, (known locally as Trixis). These are great for a spot of unhurried sightseeing.
There's a two-line metro system. This is mainly of use for those traveling to the airport.
For those traveling, or arriving from further afield, Malaga airport is 5 miles to the west of the city center.
However, don't worry if you're seeking to get to (or from the airport for flights to Malaga) it's connected to the city by excellent, frequent, and cheap bus and metro lines.
So if you're coming from Madrid to Malaga, you can be in your downtown hotel not so long after arrival.
If you're arriving or departing by train, the main station is María Zambrano Train Station, where you'll find connections all over the country (and further). – Check out tickets here.
Right next to the train station you'll find the Estación de Autobuses de Málaga (Malaga Bus Station), from where you can get long-distance connections throughout the country and further. – Check out tickets in advance here.
Check out other itineraries for one day in Southern Spain:
Short FAQ about Things to do in 1 Day in Malaga
Is one day enough in Malaga?
While you can certainly fit a lot into 1 day in Malaga, the city has so much to offer that a longer stay is always preferable.
But don't fear, with a well-planned itinerary you can still have a fantastic day in the city.
When is the best time to visit Málaga, Spain?
The high season can get incredibly hot and extremely crowded, so if that's not your thing, then this time of year is probably best avoided.
To get the best of the weather and fewer crowds, try either side of this, in the spring or fall.
What are the top attractions to visit in Malaga?
Malaga's top attractions are undoubtedly Atarazanas Market, the Alcazaba, Gibralfaro Castle, and the Museo Picasso Málaga.
Don't miss out on the city's magnificent food scene while you're there though.
---
---
Hola, I'm Paulina! Together with my team, we are passionate about Southern Spain. Here we share all you need to know for great times in Southern Spain with the best places to visit, stay and, of course, the best food to eat.
Let's dive in and explore Southern Spain's outdoors, food and culture con pasión!