A guide on what to eat in Malaga, Southern Spain and the best local dishes from Malaga, Andalusia
People are drawn to Malaga for various reasons: the fantastic, summery climate all year round, the incredible cultural offerings in and around the city, the wonderful Andalusian hospitality and temperamental Flamenco performances, and, last but certainly not least, the inimitable cuisine.
The culinary offerings in Malaga are finger-licking good and, regardless of whether you are looking for traditional bites or adventurous fusions, this city is guaranteed to surprise your palette time and again.
Written by a local, you can trust us when I say that Malaga is the place for an enticing culinary experience and I am extremely excited to be your food guide through some of the city's and region's most satisfying dishes.
If you are a foodie in Malaga, make sure to check out our guide on where to eat in Malaga.
This blog is supported by you, dear reader. If you purchase through a link, we earn a small commission. As an Amazon Affiliate, we earn from qualifying purchases.
Take a food tour in Malaga
One way to taste your way through all the deliciousness Malaga has to offer is byways of a food tour through the city.
These will lead you to the best places in Malaga you wouldn't have gotten a chance to see otherwise, such as the gourmet food markets only Andalusia's greatest chefs and gastronomy insiders may know of. There are different types of food tours for every taste – check out our top four picks!
Check food tours in Malaga here
If you're interested in Andalusia's finest bites, you should definitely take a look at an article we wrote on the best Andalusian food, Spain and plan your foodie trip to Malaga asap!
Food Walking Tour: – You can't possibly enjoy a stay in this city without starting your day with the best breakfast in Malaga: chocolate and churros. On this tour, you'll get a chance to do just that, before sampling your way through the city's best queso manchego and jamón ibérico, at Malaga's food market, Atarazanas. Our favorite part of this tour? The traditional turron ice cream with roasted almond, cinnamon, and honey flavors. – Book it here
Evening Wine and Tapas Tour – Get to know the best tapas bars in Malaga via this evening tour exploring the city's bustling nightlife. You'll get to experience rustic taverns and a cozy bar specializing in sausages, cheeses, and Vermouth, whilst getting a crash course on Malaga's gastronomic history. Sound too filling? No worries, Vermouth acts as the perfect digestive. – Book it here
Check all food tours in Malaga here
Make a cooking workshop in Malaga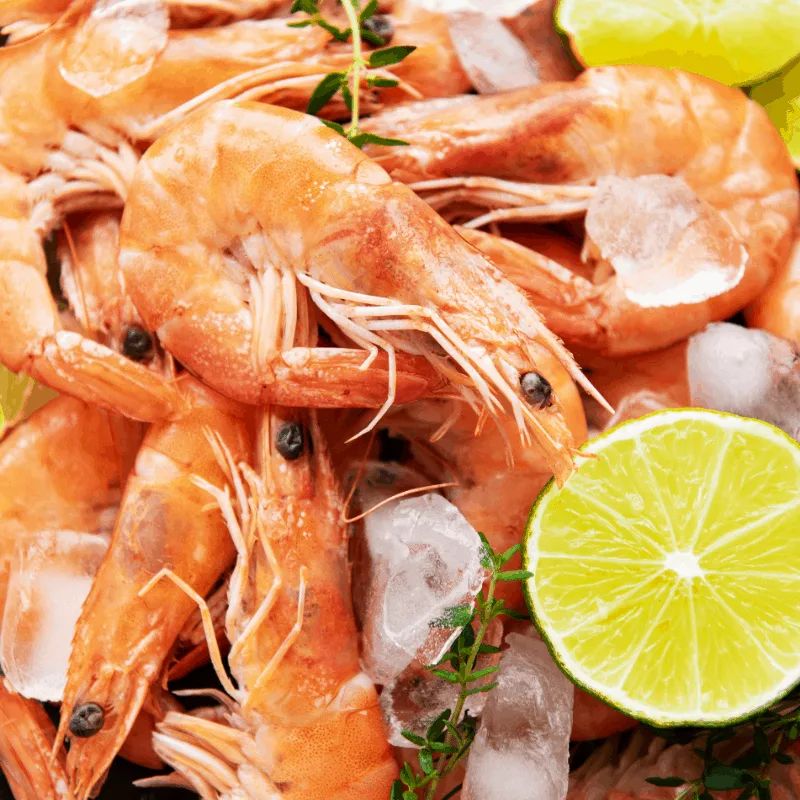 The best food in Malaga doesn't have to remain a special treat only to be enjoyed on Costa del Sol holidays.
By signing yourself up for a cooking workshop, you can bring all the flavours and regional dishes you enjoyed on your Malaga trip, back into your own home.
Tapas Cooking Workshop & Market Visit – You will have plenty of opportunities to enjoy tapas in Malaga, but this workshop invites you to make your own with the help of an experienced Food Sherpa. Prepare local specialties such as tostón de bacalao and ensalada malagueña, and learn how to flip a spongy tortilla the way only Spain's abuelas know to perfect it. Once served, get ready to tapear with your fellow workshop mates, and brindar (toast) to a successful cooking experience. – Check reviews here
After your cooking workshop, here is an additional list of things to do in Malaga, Spain.
---
25 Foods You Must Try in Malaga
You'll never be stumped on what to eat in Malaga – the city's local cuisine offers something for everyone, from carnivores to vegans, fish enthusiasts and vegetarians.
Check out these 25 typically Malagueñan dishes for a genuine culinary experience in this historic, Andalusian city.
1. Espetos – Sardine Skewers
Often roasted directly on the beach or above a little fisher's boat specifically designed for al-fresco BBQs, espetos are sardine skewers usually made of bamboo that hold six sardinas at once.
Best enjoyed from May until August, you'll find many chiringuitos around Malaga and beyond serving up this Andalusian specialty.
It is said that chef Miguel Martinez Soler – also known as Miguel, el de las Sardinas (Miguel the Sardine Man) – first introduced the preparation of espetos as we know them today, to King Alfonso XII back in 1884.
Where to try: El Tintero in El Palo, Malaga
Get the recipe: Espetos – Andalucia's Most Tasty Grilled Sardines
2. Fritura Malagueña – Fried Fish
The best restaurants in Malaga, Costa del Sol offer a variety of fritura Malagueña – fried fish specialities such as chipirones, calamares, sardinitas and much more. In most cases a fritura includes fried baby squid too!
Whether you opt for an assorted platter or individual raciones, these are usually served as entrees and are ideal for hot summer nights and accompanied with local wines.
For someone like me, who is iffy about having to pick bones out of fish, fritura malagueña is the perfect option – boneless, juicy and delicious, especially served with homemade alioli.
Where to try:Los Mellizos
3. Gazpachuelo Malagueño
All the good restaurants in Malaga, Spain serve Gazpachuelo Malagueño, never to be confused with your regular cold gazpacho tomato soup – trust me, I have made this mistake.
Yes, it is a soup but it features none of the ingredients you would find in a gazpacho.
Made with mayonnaise, egg yolk, hake, and prawns, this is a typical fisherman's dish, that belongs to the love it or hate it variety of Malagueñan foods – definitely not everyone's cup of tea. You can try the recipe for the Gazpachuelo here.
Where to try: estaurante Alexso
4. Porra Antequerana
While Porra Antequerana is part of the gazpacho family, it's not quite like the deliciously refreshing cold tomato soup we down daily during the scorching summer period.
Porra Antequerana – named after the nearby city of Antequera – is much thicker and typically made up of tomatoes and dried bread crumbs.
It is usually served as a tapa rather than an appetizer, unlike its cousin, gazpacho.
If you love tomato soups, have a look at our creamy Spanish tomato soup recipe.
Where to try: La Mejillonería
5. Ensalada Malagueña
What is Malaga famous for? Boquerones fritos al limón! This is why you should kickstart your gastronomic holiday with a starter of ensalada malagueña – a fresh potato salad featuring bacalao and oranges as its main protagonists.
Yes, the boquerones (aka, the people of Malaga) know how to make the very best out of their go-to fish variety, and this summer salad is certainly a must.
Where to try:El Pimpi
6. Malaga Wine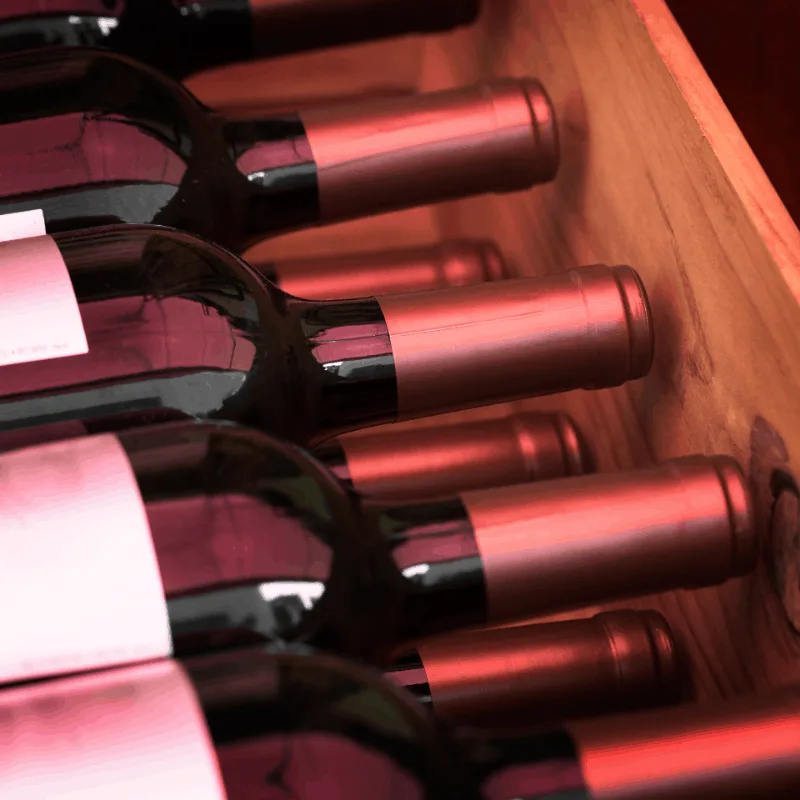 The best bars in Malaga's old town, also happen to be the best places to delight on the city's popular wines.
Whether you're in the mood for a Tinto Verano or a house wine that will surprise the palette with a variety of aromas and notes, the casco antiguo is where wine connoisseurs flock to for the best selections.
Where to try: Antigua Casa de Guardia
7. Tarta Malagueña
Made entirely from local ingredients, Tarta Malagueña is an almond cake soaked in moscatel, spiced with cinnamon, filled with raisins and often topped with homemade apricot jam.
This is one of the finest Andalusian desserts to be enjoyed in Malaga.
Where to try: Dulces Dreams Boutique Hostel & Cafe Gallery
8. Coffee Malaga Style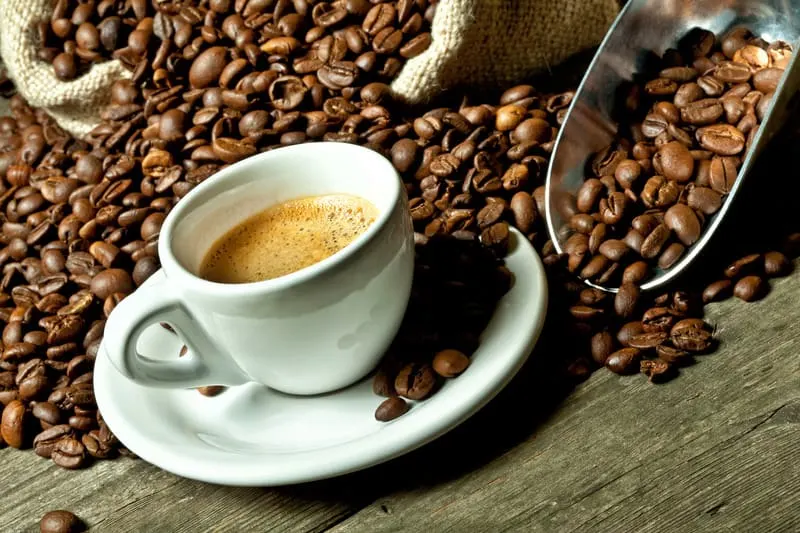 A visit to Malaga is a lesson in coffee – chances are you've never been confronted with so many different styles of coffee before.
To help you with your choice, most cafés and bars feature the Café Central poster on their walls: a visual coffee menu displaying the choice of café solo, largo, semi largo, solo corto, mitad, entre corto, corto, sombra, to ensure your cuppa Joe is exactly to your liking.
For the best coffee in Malaga, head to the Cafe con Libros for a brew and a browse.
Where to try: Café con Libros Café Central
9. Almendras Fritas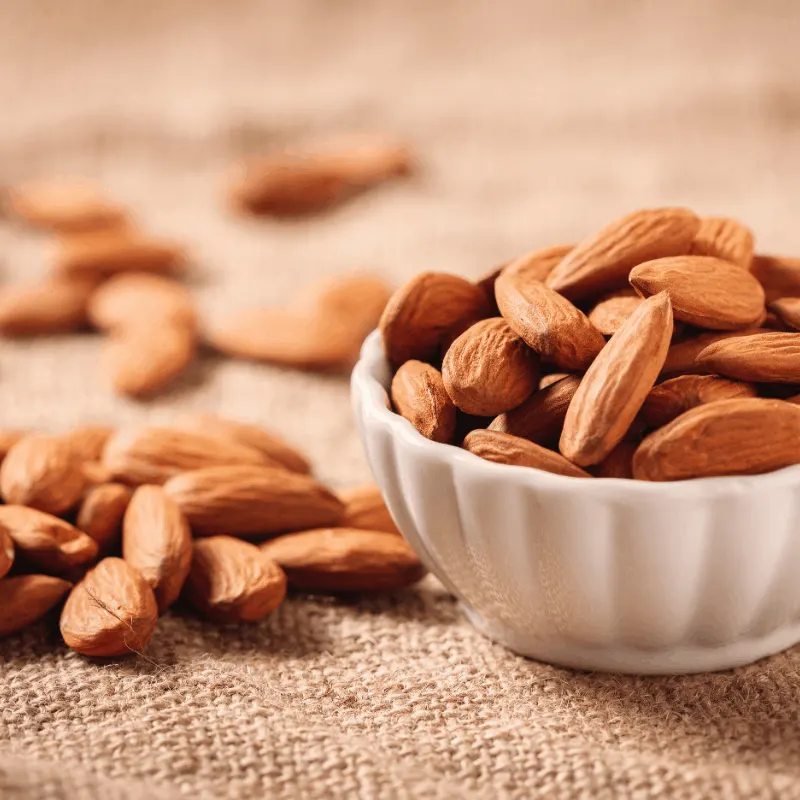 Nothing beats that wonderful smell of almendras fritas – almonds fried in sunflower oil. Whether you're snacking on them at a local bar or at the annual feria, they will give you a true taste of Andalusia.
You'll find the most delicious almendras fritas in one of the best restaurants in Malaga city, namely the cleverly named Bienmesabe, which, roughly translated means: "it tastes good", but also refers to a special fish recipe.
Where to try: Restaurante Bienmesabe
10. Boquerones Al Limón
The first item on your what to do in Malaga list should be treating yourself to boquerones al limón – at the beach, in the city, in the casco antiguo…
It doesn't really matter which setting you choose, you'll always find the freshest and most scrumptiously prepared boquerones al limón in Malaga. No other Andalusian city is quite as taken by anchovies as Malaga – hence, Malagueñan chefs really know what they're doing.
Where to try:La Peregrina Centro
11. Plato de los Montes de Malaga
This is the ideal dish for mountaineers and hiking enthusiasts who have just worked up a major appetite after trekking through the surrounding mountains or the nearby El Torcal nature reserve.
Plato de los Montes de Malaga features all the hearty goodness you could possibly need to replenish: fried, crunchy potatoes (think patatas brava), with two succulent fillets of cured lomo (pig=, chorizo and a fried green pepper all topped with an egg, sunny-side up.
Where to try: Venta Los Montes
12. Ajoblanco
Here's another one for cold soup enthusiasts: Ajoblanco, also referred to as "white gazpacho". It is made by soaking hard, white bread overnight, then adding a homemade paste of garlic, almonds and vinegar.
This is then beaten into a creamy emulsion with water and oil and often served with melon or grapes. Another favourite on summer nights when the terral (extremely hot, northern wind) is particularly ruthless.
Where to try:Arabica Case de Vinos y Comidas
13. Gazpacho
Most Malagueños will argue that the best gazpacho is found at casa de mi abuela, aka their grandmother's house.
But of course, there are plenty of good restaurants in Malaga serving this globally known Spanish speciality, according to their own grandmothers' recipe.
Visit the city during the height of August, and you'll find yourself drinking this cold soup straight from the glass like a local – and that on a daily basis!
Where to try: Restaurante El Pantano
14. Ajobacalao
If you're a fan of migas, but have always wondered whether there is a fish-based version of this simple dish made from leftovers, the answer is yes!
Ajobacalao is prepared with day-old bread crumbs, garlic, anchovies, and peppers, and lined with paprika and lemon juice. A dish that is impossible not to love.
Where to try:Tapeo de Cervantes
15. Molletes
Likening pita bread, molletes is a soft white bread and a real breakfast favourite.
Typically served with olive oil and any other choice of topping ranging from jamon serrano or york to cheese, they are cheap, wholesome and incredibly yummy.
Where to try:Restaurante Galvez
16. Boquerones en Vinagre
There are so many fantastic places to eat in Malaga, but if you're looking to try your first plate of boquerones en vinagre, head to the Marisquería la Mayor.
This modern and bright restaurant serves the best anchovies marinated in vinegar – a delicious side-dish appropriate for all seasons. A great option for lunch in Malaga!
Where to try:Marisquería la Mayor
17. Gambas Al Pil-Pil
I'm not going to lie – I didn't think it was possible to find a place that serves gambas al pil-pil just as perfectly prepared as my mother-in-law's.
But when I set out to find the best restaurants in Malaga, Spain for you, we came across one, in particular, that could offer my mother-in-law friendly competition: the Cortijo de Pepe.
Served sizzling hot and with a spicy kick, Cortijo de Pepe's gambas al pil-pil will leave you extremely satisfied.
Where to try:Cortijo de Pepe
18. Pasas – Sundried Raisins
The Malagueños love their pasas, sundried raisins – to snack on or to add into dessert specialities such as the Tarta Malagueña.
The most popular pasas here are the authentic Moscatel raisins made from – you guessed it – the Moscatel grape which is home to the Malaga region.
A visit to the famous Atarazanas food market belongs to one of the best things to do in Malaga, and this also happens to be where you'll find the best pasas.
Where to try:Mercado Central de Atarazanas
19. Pipirrana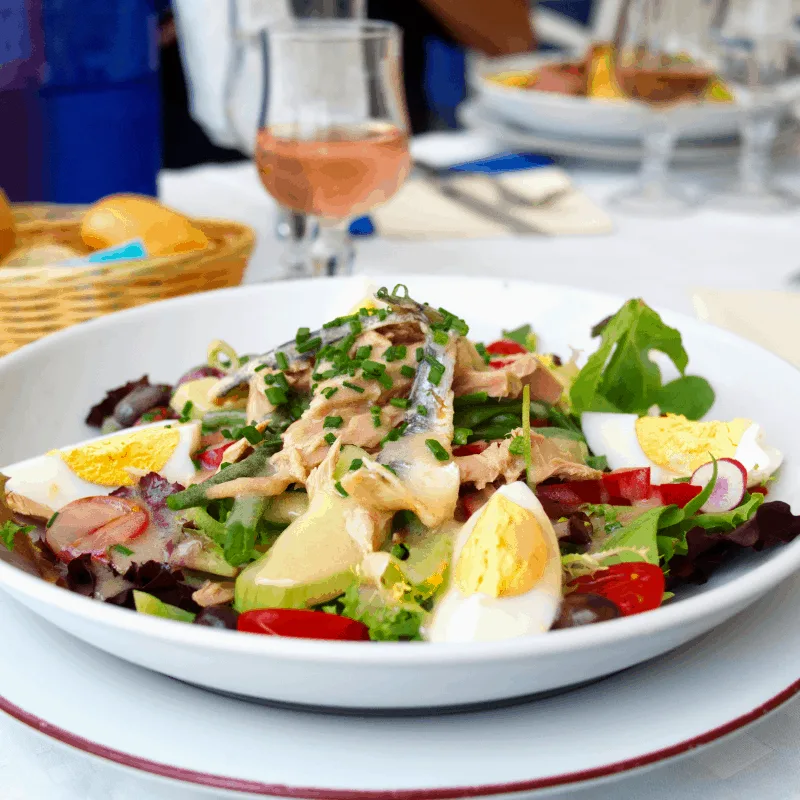 Pipirrana is a simple spring and summer salad that is prepared differently in every region across Spain.
In Malaga, it is typically made with pulpo (octopus) or fish eggs, while the basic vegetables usually stay the same: onion, red peppers and tomatoes cut into small chunks and dressed with vinegar, salt and olive oil.
Where to try: Meson Mariano
20. Albondigas in Almond Sauce
Upon arriving in this exciting city, you're not just going to want to find the best places to eat in Malaga, you're also going to be eager to try new takes on common recipes such as meatballs.
Tired of the same old tomato sauce? Then you've come to the right city! Malaga is famous for its albondigas (meatballs) in almond sauce – a mouth-wateringly flavoursome regional speciality.
Where to try:Bar Restaurante Hermanos Rodriguez
21. Berenjenas fritas con Miel de Caña
You haven't truly enjoyed eggplants until you've tried this Andalusian favorite: berenjenas fritas con miel de caña.
These are eggplant slices dipped in locally sourced cane honey and then fried to sweet perfection – oh what an absolute treat to start out your meal with these beautifully prepared veggies.
Where to try:Casa Manuel de la Lonja
22. Olives from Malaga
As you explore the countryside around Malaga, you will come across many campos lined with olive trees, from which the best olives and oil in the region is sourced.
To get yourself your own fix of olives to snack on when you return to your holiday apartment in the evenings, or even to take home, head to Malaga's Atarazanas food market…
Where to try: Mercado Central de Atarazanas
23. Cartojal Wine
If you happen to be in Malaga in time for the feria, you'll probably have been introduced to the famous Vino Cartojal – a chilled white wine that is drunk from the colourful cups typical for the feria grounds.
Made at the Malaga Virgen Bodegas near the idyllic Fuente de la Piedra lakes where, at certain times of the year, you'll spot flocks of flamingos, this vineyard is definitely worth a visit.
Where to try: Malaga Virgen Bodegas
24. Gachas Malagueñas
The best bars in Malaga's old town will serve this traditional dish that works for breakfast as well as for dessert: gachas malagueñas, a type of bread pudding that is incredibly simple to make but oh-so flavorsome.
This dish is made up of bread cooked in milk, sugar, anis and cane honey and topped with sweet croutons. Ask any Malagueño who this dish reminds them of and the answer is always the same: la abuela!
Where to try: Meson Mariano
25. Paella in a Beach bar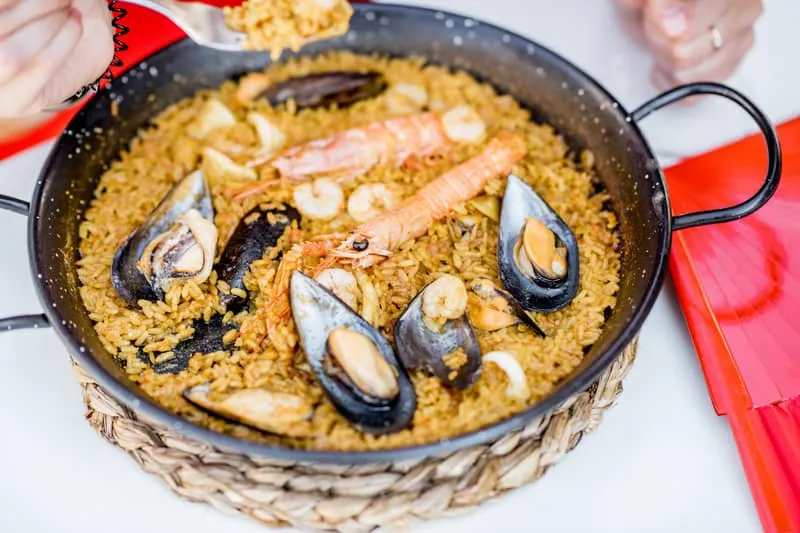 For the best paella in Malaga, head to the Chiringuito Litoral Pacifico, in the street named after Malaga's very own Hollywood star, Antonio Banderas.
This traditional rice dish is cooked in a paellera, a large pan often placed over a fire pit and cooked outside.
Each region in Spain has a focus on different ingredients for their paella; in Malaga, it is usually served with mariscos, i.e. seafood such as prawns, clams and monkfish.
Where to try: Chiringuito Litoral Pacifico
---
Short FAQ about what to eat in Malaga
What fish to eat in Malaga?
We recommend trying the famous fritura Malagueña, which is the traditional and much loved fried fish. Sardine skewers are also a must if you are a genuine fish lover.
How to eat sardines in Malaga?
We recommend trying the popular Espetos, also known as sardine skewers. This is an Andalusian speciality, often found at the beach, sold at small BBQ stands, in skewers of six made form bamboo.
Where to eat in Malaga old town?
If you find yourself in the old town of Malaga, we recommend trying Meson Mariano, or any other restaurant that serves the widely acclaimed gachas malagueñas.
---
---
Hola, I'm Paulina! Together with my team, we are passionate about Southern Spain. Here we share all you need to know for great times in Southern Spain with the best places to visit, stay and, of course, the best food to eat.
Let's dive in and explore Southern Spain's outdoors, food and culture con pasión!