Hola! Welcome to Visit Southern Spain!
This website exists to bring you the best information about traveling to and in Southern Spain.
We feature articles about Andalucia and beyond so that you can plan your own trip, including inspirational articles as well as information on accommodation, transport and more.
Our aim is to provide you with a complete resource for your visit to Southern Spain, as well as the encouragement to go.
We hope that this information will be useful, whether you are an ex-pat planning to visit another part of this beautiful region, or a first-time visitor to Southern Spain.
Make sure that you join our free Southern Spain Travel Planning Facebook group! This is the place to ask any questions about your trip, to be inspired, and to connect with other Southern Spain travelers.
Who are we?
I am Paulina and after living for many years in Spain, I decided to create Visit Southern Spain as a resource for all things travel about Andalucia and beyond.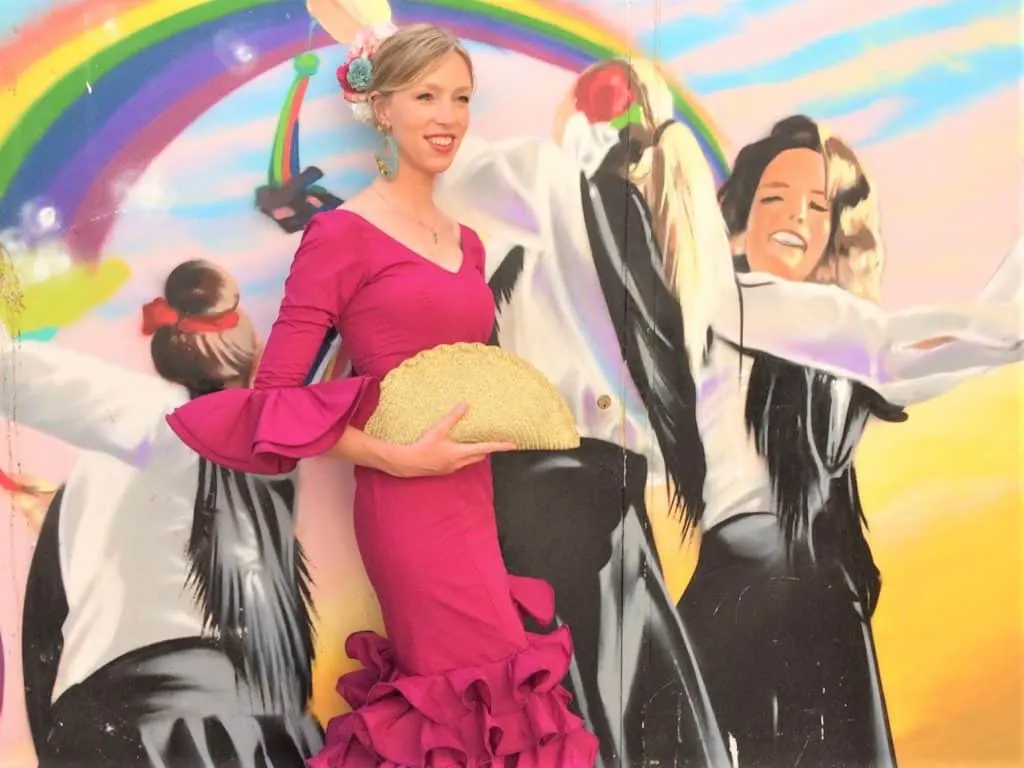 With my local team, we want to share with you our passion for the beauty of Southern Spain. To me, Southern Spain is one of the richest regions in Europe in terms of culture, food and outdoors.
Can you think of any other region that boasts such a vibrant melting pot?
After living in Spain for 7 years and many of them in Andalucia, I decided to create a dedicated platform for travelers looking for qualitative resources.
I lived in Seville and Malaga where I worked in the event and travel sector. Later on, I moved to Madrid where I worked for one of the most important incoming travel agencies in Europe. As a result, I gained profound knowledge about the best hotels in Southern Spain, unique experiences and particularly food travel.
Paired with a genuine interest in Andalusian culture and fluent Spanish skills, I am obsessed with testing the newest places and hotspots in Southern Spain.
Ultimately, Southern Spain is for me a symbol of the successful integration of many cultural influences. The vibrant flavor of Andalusia only came to happen thanks to the co-existence of Moorish, Jewish, Christians and Gypsies/Romani people. As a result, the lands of Andalucia are famous for its welcoming and warm-hearted people.
I travel to Southern Spain several times per year (I can't miss any Semana Santa or Feria), and gather my latest findings here on Visit Southern Spain.
Thanks to my local team, I am always up to date when it comes to new hotel openings or new trends.
I can not recommend Southern Spain enough for your next vacation. You will fall in love with the energetic vibe of Southern Spain, its rich culture, refined cuisine, breathtaking outdoors, UNESCO-listed monuments and vibrant music.
Whether you are a family or a solo traveler, whether you prefer boutique hotels or all-inclusive holidays, whether you are a foodie or an action-lover, Southern Spain will become your happy place!
We know how overwhelming planning travel can be so we are here to help lessen the burden, and ensure that you have an awesome time in Southern Spain.
Contact Us
If you would like to get in contact, please write us here. Let us know what you would like to read next on this site.