Have you ever thought about visiting the Andalusian city of Córdoba?
If so, then you're in luck – the Spanish city is packed with things to see and do that will leave you feeling inspired.
Don't tell anyone, but it's one of our favorite cities here at Visit Southern Spain! You simply never run out of things to do in Cordoba!
From meandering around Mezquita-Catedral de Córdoba to exploring La Judería, there are plenty of fun activities for travelers of all ages looking to experience the authentic culture of this charming southern European town.
Another must-visit site is the Alcázar de los Reyes Cristianos, a medieval fortress that now functions as a museum.
For those who love to eat and drink, be sure to visit the bustling Mercado Victoria, where you can indulge in local specialties like salmorejo and fino sherry.
But here we are sharing where the locals go!
This blog is supported by you, dear reader. If you purchase through a link, we earn a small commission. As an Amazon Affiliate, we earn from qualifying purchases.
Resources to visit Cordoba, Spain
✈ Book cheap flights to Cordoba with Skyscanner

⚘ Avoid tourist traps and get the customizable "Andalucia Like a Local" itinerary. – Get it here

✔ Book tours in Cordoba with GetYourGuide

➳ Find the best hotels in Cordoba with Trivago

❖ Rent a car at the best rates with DiscoverCars

✎ Never leave without travel insurance! I get mine at HeyMondo. It is easy to set up, cheap and reliable.

$ Withdraw money without hidden fees and avoid exchange charges with Wise (Free Mastercard debit card to spend money abroad)
With so many amazing things to do in Cordoba, Spain, you're sure to have an unforgettable visit.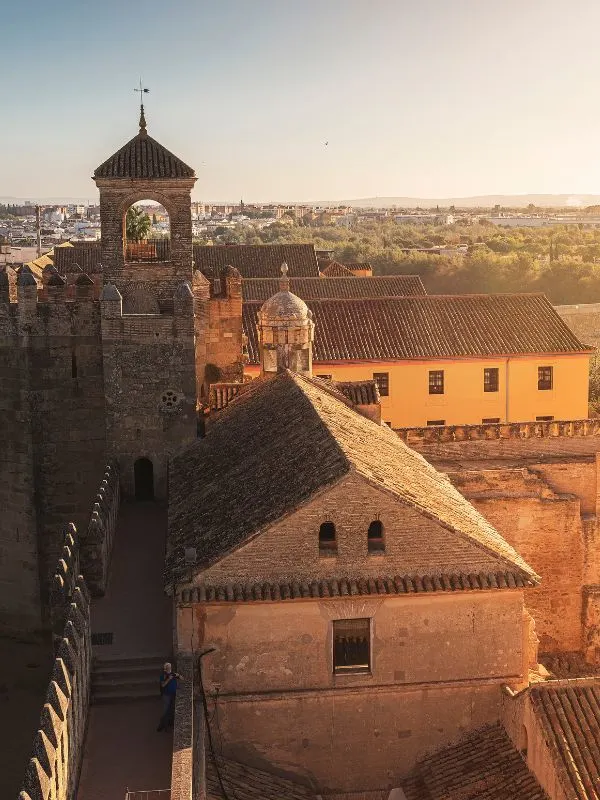 To truly immerse yourself in the culture, visit the local markets and try some traditional tapas.
Don't miss the opportunity to witness the vibrant Flamenco performances, and if you're lucky enough to be in Cordoba during the month of May, you'll get to experience the famous "Feria de Cordoba" – an annual fair filled with music, dancing, and delicious local food.
Cordoba might be a hidden gem, but it's definitely worth adding to your Spanish itinerary.
Things to do in Cordoba
Cordoba is the perfect destination for travelers seeking adventure and cultural exploration.
This breathtaking city boasts a unique blend of Roman, Jewish, Moorish, Islamic, and Christian traditions that can be seen everywhere from ancient ruins to vibrant markets filled with locals.
Best Cordoba restaurants
Cordoba's culinary scene is a mouthwatering display of traditional Spanish flavors and contemporary twists.
From cozy tapas bars to elegant fine dining, the city boasts some of the best restaurants in Andalusia.
Hungry travelers can embark on a gastronomic journey through Cordoba's winding streets and discover hidden gems of local cuisine.
Indulge in expertly grilled meats, savor fresh seafood and taste the unmatched Moorish influence in every bite of Cordoba's famous salmorejo.
What are famous places in Cordoba?
Venture to the heart of the city and explore the enchanting Mezquita, one of the most famous landmarks of Cordoba and a true icon of Islamic art.
Take a stroll through the Jewish Quarter and marvel at the beautiful architecture and Moorish influence.
For those looking for a more whimsical experience, take a trip to the stunning gardens of Alcazar de los Reyes Cristianos, filled with meandering paths, fountains, and manicured lawns.
Whether you're a history buff, an art enthusiast, or just looking for a beautiful escape, the famous places in Cordoba are sure to spark your imagination and leave you eager to explore more.
Where to have breakfast in Cordoba?
If you find yourself in Cordoba, Spain craving a delicious breakfast, look no further.
The city boasts some of the most mouth-watering breakfast options in the country, and we've found the best of the best.
One standout spot is Bar Santos, which serves up traditional Spanish breakfast fare with a modern twist – think freshly squeezed orange juice, fluffy omelets, and crispy churros dunked in rich, velvety hot chocolate.
Another must-visit is La Virginia, where you can indulge in a variety of pastries, croissants, and sweet treats in a charming, old-world setting.
LIMITED OFFER: the Ultimate Andalusia Itinerary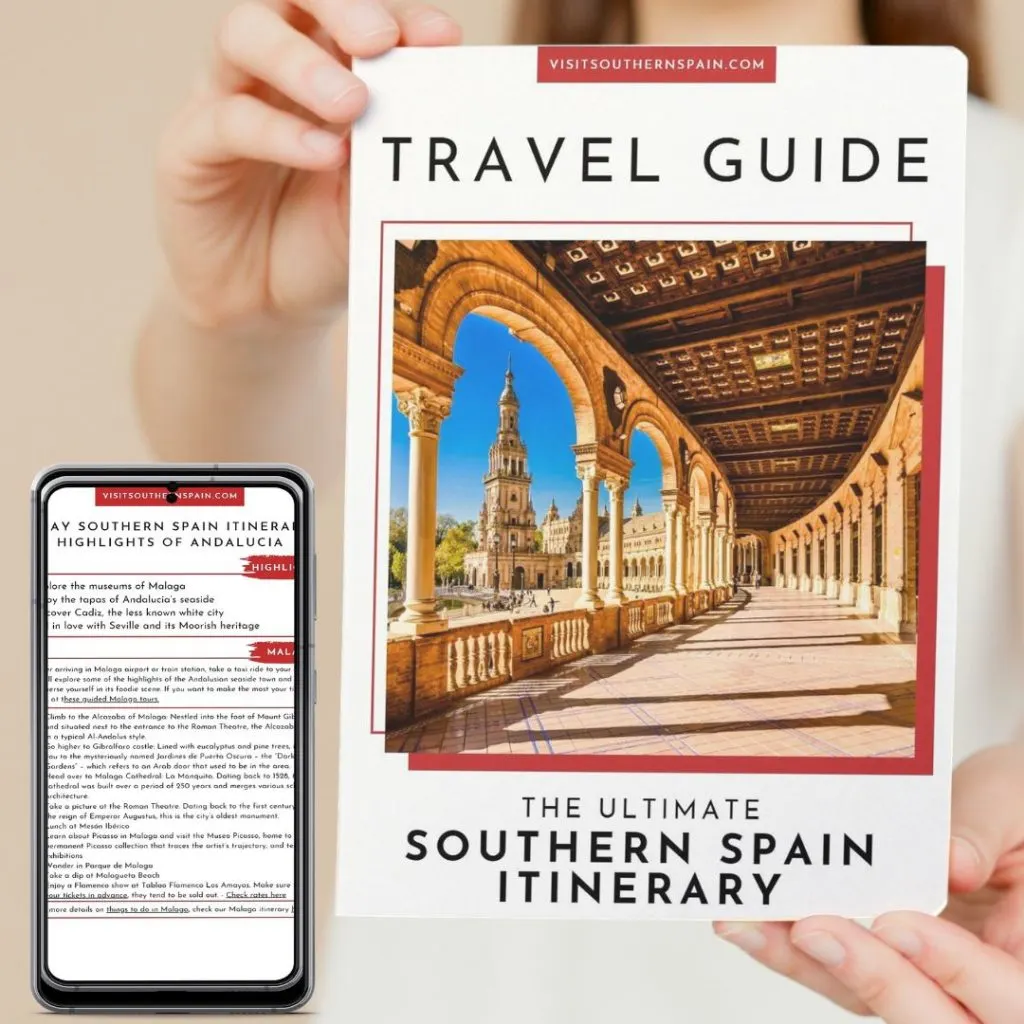 Visit Andalusia like a Local!
After calling Southern Spain my home for several years and organizing customized Andalusia trips, it was about time to put the best places in Andalusia into this handy travel itinerary.
Save time and money, avoid tourist traps and see only the very best of Andalusia.