There is no more typical summer dish in Spain than a plate of yummy hot delicious fried anchovies that can be usually served with cold beers. These yummy anchovies are special Spanish tapas.
No wonder that boquerones fritos are one of the popular and favorite Spanish snacks in Andalucia.
These Spanish anchovies are small fishes and are classified as oily fish and come with plenty of health benefits. This dish is known as boquerones al limón in Malaga and it's a must-eat when looking for typical food from Malaga.
This post contains affiliate links. If you buy via them, I'll earn a small commission which helps me to keep this blog running. As an Amazon Associate I earn from qualifying purchases. All opinions are my own.
Background of the Dish
Like many other small bait fishes, small forage anchovies swim in large oceans. An anchovy belongs to the Engraulidae family and they usually inhabit cold marine waters but also in the Mediterranean sea in Southern Spain.
If you are wondering about what's the difference between anchoas and boquerones, they have the same meaning with a slight difference.
Anchoas are the salt-cured version of fish and boquerones are the vinegar-cured version, it depends on your choice which version do you like the most.
Step by Step instructions
We have come up with one of the yummiest and easiest anchovies recipes. This dish is going to take a few minutes along with some ingredients to cook perfectly.
Here is the method of how you can cook anchovies by following some instructions.
You need only three to four kitchen ingredients to get your delicious food on the table.
Related: Boquerones en vinagre (anchovies in vinegar)
Ingredients:
Fresh anchovies
Flour
Olive oil
Salt
Lemon (It's optional)
Clean anchovies well with water and rub them nicely to ensure that it's flawless after cleaning.
Remove its head gently by using your hand and it is not a hard thing to do. On the top of the fish, you will feel a spine just remove it with your fingers.
Use cold water instead of hot to wash them and then pat dry these fish with a dry towel.
Just get a bowl, and mix salt and flour well.
Carefully dredge the fish into the mixture and take care that they don't overlap.
Take a nice non-stick pan and add around 1cm of oil to it.
Preheat the oil for a few minutes.
Add as anchovies as you can at one time.
Fry each side of the fish for two to three minutes until the color changes to light brown.
Remove the fish from the pan now.
Remove excessive oil with the help of tissues.
Serve this mouthwatering food with some lemons and some beer.
Substitution of ingredients
As mentioned earlier anchovies are one of the easiest and best Spanish snacks. You are not restricted to using the exact ingredients we have mentioned above.
Olive oil can be replaced with any vegetable oil available for you.
It is not necessary to use fresh anchovies every time to make your dish tasty. You can freeze the anchovies and enjoy them anytime you want. Just get it out of the fridge and fry it in hot oil.
Lemon juice topping can add extra taste to your fried anchovies but it is not compulsory. You can skip the lemon and add hot spices too.
Tips on Serving
There is no specific time to eat Boquerón's tapas. We can eat them any time anywhere whenever we want all year long.
But, people mostly like it to have in summers sitting near an ocean and while listening to the seashore.
The yummy dishes with anchovies are the all-time favorite food for Spanish people. There are even some bars and stalls that are purely dedicated to fried anchovies.
Fried anchovies can be served with a cold beer and some fresh lemon wedges. This fried fish can also be served with some yummy sauces to add more flavor to it.
Do you want the best Spanish tapas plate? Try out the Spanish deviled eggs or Berenjenas con Miel and bring Spain into your kitchen.
The Spanish fried fish is a must-try as well if you love fish and fried recipes.
Tips on Storage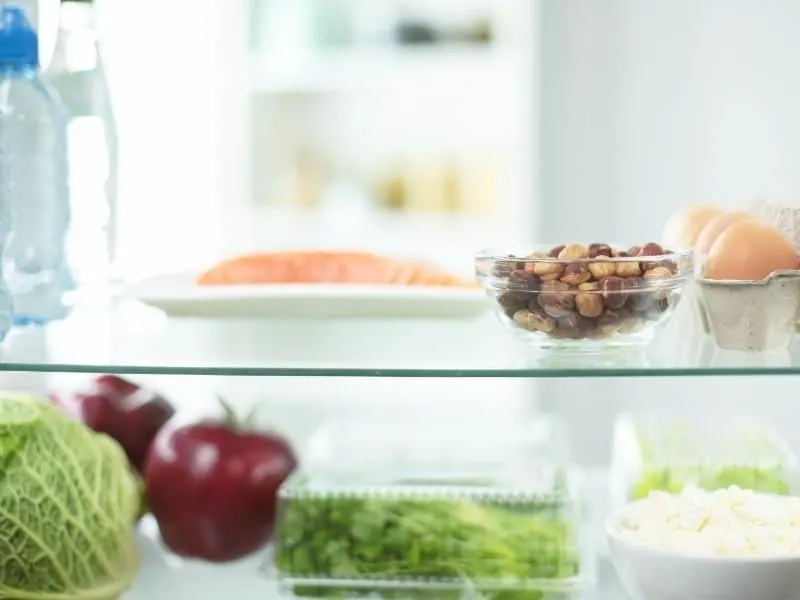 If going to market every time is not an easy thing for you then you can surely freeze these tasty anchovies. In order to freeze them, you need zippers or some airtight container where anchovies don't get any moisture.
In this way, the freshness of your delicious anchovies will remain the same. Another thing you need to take care of is not to use the wet spoon to get the anchovies out and always use a proper dry spoon.
You can't enough of fried anchovies? Have a look at my boquerones fritos recipe webstory.
Recipe Car: Boquerones Fritos (Fried Anchovies)
Yield: 4 Servings
Spanish Fried Anchovies Recipe - Boquerones Fritos
There is no more typical summer dish in Spain than a plate of yummy hot delicious fried anchovies that can be usually served with cold beers. The most demanding and well- known food from north to south is the tasteful Spanish anchovies.
No wonder that they are one of the popular and favorite Spanish snacks in Andalucia.
Ingredients
Fresh anchovies (1 pound)
White flour ( unbleached 1 cup)
Salt (according to taste)
Olive oil or any other vegetable oil (For frying)
Lemon (One or two it's optional)
Instructions
After buying fresh anchovies from the market, clean it well with hot water. Remove the heads of these small fishes gently
After cleaning them nicely place them in a bowl
Get another container and add 1 cup of white flour and mix it well with the salt according to the need
Take a pan and add some olive oil into it for frying the anchovies
Mix the anchovies in the mixture of salt and white flour
Add as many anchovies as you can easily in the pan
Fry anchovies from each side for around two to three minutes until the color changes into golden brown.
Notes
For best taste buy some fresh anchovies from the market that will add something extra to your taste but if you want to make the process more quickly you can even use frozen anchovies as well.
Use fresh olive oil to fry your anchovies and each side of the fish has to be fried for at least two or three minutes
Nutrition Information
Yield
4
Serving Size
1
Amount Per Serving
Calories

208
Total Fat

8g
Saturated Fat

1g
Trans Fat

0g
Unsaturated Fat

7g
Cholesterol

13mg
Sodium

169mg
Carbohydrates

26g
Fiber

1g
Sugar

1g
Protein

8g
All information presented and written are intended for informational purposes only. You should not rely on this information as a substitute for, nor does it replace, professional medical advice, diagnosis, or treatment. If you have any concerns or questions about your health, you should always consult with a physician or other health-care professional. The writers and publishers of visitsouthernspain.com are not nutritionists or registered dietitians. Statements within this site have not been evaluated or approved by the Food and Drug Administration.
---
If you love cooking food from Southern Spain, have a look at these recipes:
---
Short FAQ about fried anchovies from Spain
How to eat fried anchovies in Spain?
It's best to eat them as soon as they are fried. They are tasty with an ice-cold beer.
How to cook fried anchovies?
It is very easy to cook fried anchovies, all you need is flour, anchovies and oil
Is fried anchovies healthy?
Surprisingly yes! Since you don't use eggs with the flour and yu should only use extra virgin olive oil to fry the anchovies. Anchovies come with many health benefits too!
---
---
Hola, I'm Paulina! Together with my team, we are passionate about Southern Spain. Here we share all you need to know for great times in Southern Spain with the best places to visit, stay and, of course, the best food to eat.
Let's dive in and explore Southern Spain's outdoors, food and culture con pasión!