Complete guide for what to see and do in and near Marbella, Spain
Marbella is a fabulous city in the Costa del Sol in Spain. With so many great places to visit near Marbella, as well as around the city, it's no wonder it's well known for the "famous and rich" people and you can usually spot them here.
There are a lot of great places to see in Marbella, and it is the perfect place to relax, soak up the sun and enjoy great things to do all over Andalucia.
Some historians believe that Marbella exists since the 7th century BC. The first evidence of the city started during the middle ages. It is one of few cities in Andalusia that was already popular and big before the tourists came in the 1960s.
The first hotels were actually built in 1918 and 1926. So if you enjoy old buildings, this a place for you. Especially if you know where to stay in Marbella to get the best combination of history and views.
In 1954 Marbella Club opened; an international resort for movie stars, nobility, and business executives. This was the start of the Jet Set, which you will still find. Nowadays, you can find a lot of famous people on their holiday or and some even live in and around Marbella.
However, Marbella is also a coveted travel destination for everybody due to its sandy beaches, golf courses and warm temperatures all year round. It's actually one of the best destinations for winter holidays in Spain.
There are a lot of unusual things to do in Marbella, and enough sites to fill up at least a 3 day itinerary for Marbella. Which is why this guide will let you know what to visit in Marbella, not just the surrounding areas!
This blog is supported by you, dear reader. If you purchase through a link, we earn a small commission. As an Amazon Affiliate, we earn from qualifying purchases.
Useful Travel Information About Marbella
✈ Book cheap flights to Marbella with Skyscanner

⚘ Avoid tourist traps and get the customizable "Andalucia Like a Local" itinerary. – Get it here

✔ Book tours in Marbella with GetYourGuide

➳ Find the best hotels in Marbella with Trivago

❖ Rent a car at the best rates with Discover Cars

✎ Never leave without travel insurance! I get mine at HeyMondo. It is easy to set up, cheap and reliable.

$ Withdraw money without hidden fees and avoid exchange charges with TransferWise (Free Mastercard debit card to spend money abroad)
Best Hotels in Marbella
Budget Hotels in Marbella
Hotel Central Boutique **
Hotel Doña Catalina ***
Family-friendly Hotels in Marbella
Molo 44 Suites Puerto Bonus
Hotel Guadalmina Spa & Golf Resort ****
Mid-Range Accommodation in Marbella
The Marbella Heights Boutique Hotel ****
Melia Marbella Banús ****
Luxury Hotels in Marbella
The Oasis by Don Carlos Resort *****
Nobu Hotel Marbella *****
As you can see, there are plenty of options for places to stay in Marbella. There is something for everyone.
I really think 3 days in Marbella is perfect, and then I like to continue to another city in Andalusia. But there are so many great places to stay in Marbella, people that stay here for 3 weeks every year. Sometimes even 2 or 3 times a year.
So there are definitely plenty of great things to do in Marbella, and places to visit near Marbella for longer stays.
1. Puerto Banus
Marbella exists out of two parts: Puerto Banus and Marbella. Puerto Banus is the harbor and this is the place most people go to. So if you're wondering what to see in Marbella first, you'll want to head to Puerto Banus.
Marbella is also one of the best day trips from Malaga, and other Andalusian cities like Seville or Cordoba. It is especially popular for shopping in Puerto Banus.
This is the place where you can find the Jet Set and the big stores. Gucci, Versace, Dolce and Gabbana and all the other brands you want are located here. This part is also known as the "Golden Mile".
I just love to come here and watch people while munching on one of my favorite snacks from Spain. Most people here are richer than I am and this gives some funny views. The boats and cars that you will find here are also so nice!
But I have to warn you, the prices are also a bit higher. Last summer I had ice cream for 5 euro a scoop!
Book here your bike tour through Marbella
2. Explore the Old Town
Marbella is further divided into two more parts: a new part, and the old city.
The new part is close to the beach and is full of restaurants and shops. Have a nice stroll over the beach and enjoy tasty seafood at the restaurants or a beach bar (chiringuito). You might even convince someone to share their perfect deep fried octopus recipe.
Do you want more?
If you want more, you're in luck because there are endless amazing things to do in Marbella. One of the best places to go in Marbella is the Old Town ("casco antiguo"). The old buildings and small streets dotted with orange trees make the old quarter a great place to wander.
The old city still has the same layout as in the 16th century. One of the top buildings you have to visit is the church Ermita del Santo Cristo de la Vera Cruz, a beautiful white church from the 15th century. It was enlarged in the 18th century.
Book here your Wine & Tapas Tour in Marbella
3. Historic Extension
It is a bit of a weird name, but Historic Extension is the name of a botanical garden. It is located between the sea and the old part and it hosts 10 sculptures of the well-known Salvador Dali.
It's an art gallery under the sky! This is one of the best things to see in Marbella for couples who want something unique but still romantic.
Book here to rent a boat in Marbella
4. Parks of Marbella
If you like walking and enjoying nature, then Marbella is a great place. There are some nice parks in and around Marbella. The parks and gardens are some of the most beautiful places in Marbella to visit.
Alameda Park is a small park in the old city. A meeting place for the locals and has nice selections of vegetation. Take a stroll or sit down and find the parrots.
Puerto Cabopino Beach and Marina are hidden gems. Walk along with the beach and the dunes and find this little marina with amazing views.
Constitution Park is a small park in the middle of Marbella. Find the cat family, bring some food and recharge in a relaxing place. There is a lot of vegetation and a lot of people go here to do some yoga or meditation.
5. The Wineries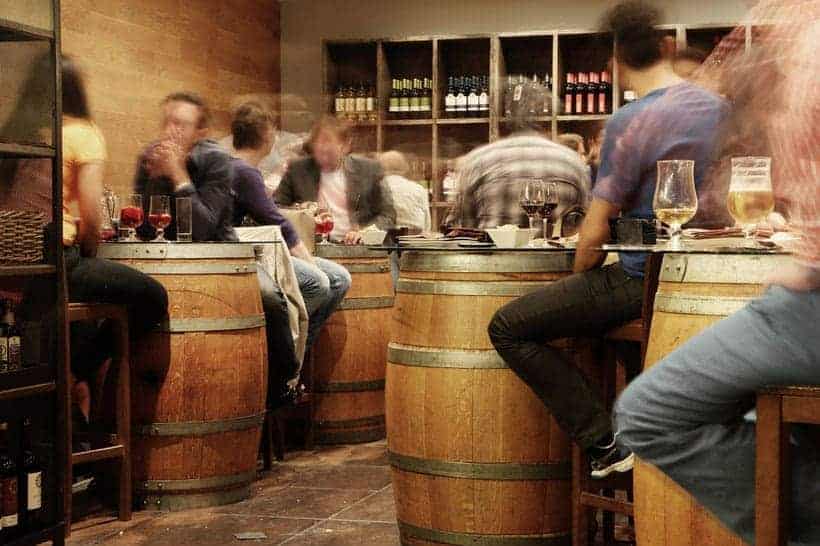 Around Marbella, there are a few wineries or Bodega in Spanish. Most of them you can visit and enjoy a tour and taste some nice wines. You should make an appointment for this, but it is a very nice thing to do if you like wine.
Between Malaga and Portugal, there are a lot of wineries. You will find Chardonnay, Merlot and Cabernet Sauvignon, but also sherry. Sherry is getting less and less popular, but now you know it comes from Spain!
Book here your wine tour in Marbella
6. Museums of Marbella
Marbella has some very nice museums and some are very specific. If you love art, the museums are definitely the best places to go in Marbella to get your fix.
Ralli Museums is a museum focused on Latin American and European art. They have 10 showrooms and the art pieces are from not-known to well-known artists. The museum is free, but the opening times are limited, so check before you go!
You can find some other nice museums like Museo del Grabado Espanol Contemporaneo and Galeria de Arte Alvaro Reja. So you can easily enjoy some art while enjoying the nice weather and beaches as well!
The museums and art galleries are all only a short walk away.
Places to Visit Near Marbella
7. Fuengirola
Fuengirola is one of the quieter places to visit near Marbella. It is less rich than Marbella, but there are still lots of great things to do in Fuengirola.
In the town you will find a big shopping mall 'Miramar'. Here you can find the H&M, Primark, Zara, and other more affordable stores.
The zoo is also located in Fuengirola. It is not that big, but they have a few rare species. If you have the time, it is nice to take a walk between the animals.
Or visit the beach and all the restaurants. You will see that the atmosphere is different than in Marbella.
Buy here your ticket to Bioparc Fuengirola
8. Benalmadena
If you go a bit further than Fuengirola, you'll end up in Benalmadena. This is another great beach town with a lot of nice restaurants.
One of the reasons Benalmadena is one of the best places to visit near Marbella is that it has a butterfly park. This beautiful park has more than 1,500 different species of butterflies.
It is the biggest in Europe, and easily one of my favorite things to do in Benalmedena!
Next to the park is an amazing Thai temple. So, do not forget to visit that one also!
9. Torremolinos
Right next to Benalmadena is the beach town of Torremolinos.
This is one of my favorite places near Marbella, Spain to kick back and enjoy the sunshine. That's because Torremolinos boasts some of the best beaches in Southern Spain!
Torremolinos is also one of the best towns near Marbella for those who love waterparks. The waterpark in Fuengirola is really nice for kids under 8, but the one in Torremolinos is great for all ages.
If you want a break from the beach life, there are a lot of other unique things to do in Torremolinos such as the Jardín Botánico Molino de Inca, or the Crocodile park!
10. Seville
Sevilla is one of the best cities in Europe if you ask me. It is reachable from Marbella, but you will need a whole day. But this should be easy since there are so many wonderful things to do in Seville, so you could easily fill a week!
The architecture is amazing, the history is great. They have even nicer parks than in Marbella and I fell in love with Plaza de Espana the moment I saw it.
Plaza de Espana is a big square with a special part for every province of Spain.
There are a lot of street artists and locals. You can even take a boat trip across the square. Last time, I just sat there for an hour watching a flamenco show.
Sevilla might not be one of the closest places to visit near Marbella, but if you can spare a full day, it is a must!
Book here your day trip from Marbella to Seville
11. Gibraltar
Gibraltar is one of the must-visit places to visit near Marbella. It is a piece of England in Spain. Eat fish and Chips, make a picture in the red phone booths but most important are the monkeys!
On the Rock of Gibraltar live around 300 monkeys. This is the only place in Europe where you can find wild monkeys, so of course, it is one of the best things to do in Gibraltar. The mountain also offers you some amazing caves to visit and enjoy.
You can go by car, but it is very difficult to park inside of Gibraltar. It is basically one big city and nothing more. So park just outside and walk across the border – it is way easier and cheaper!
Book here your day tour from Marbella to Gibraltar
12. Malaga
Malaga is the city you will probably fly to. It is the capital of the Costa del Sol and it is amazing. There are so many amazing things to do in Malaga, you might not want to leave!
Visit the Gibralfaro and enjoy the view. You can also enjoy the views over Malaga from one of the rooftop bars the city offers which are especially nice in the evening with all the lights!
You can take the train from Fuengirola and end up in the centre. This is the easiest and cheapest way. Read here our detailed guide on how to get from Marbella to Malaga.
While you're there, make sure you enjoy all the best food in Malaga, especially the Puntillitas Fritas!
Malaga is one of the most popular day trips from Marbella, but if you decide to stay longer, check out my ultimate guide for where to stay in Malaga.
13. Ronda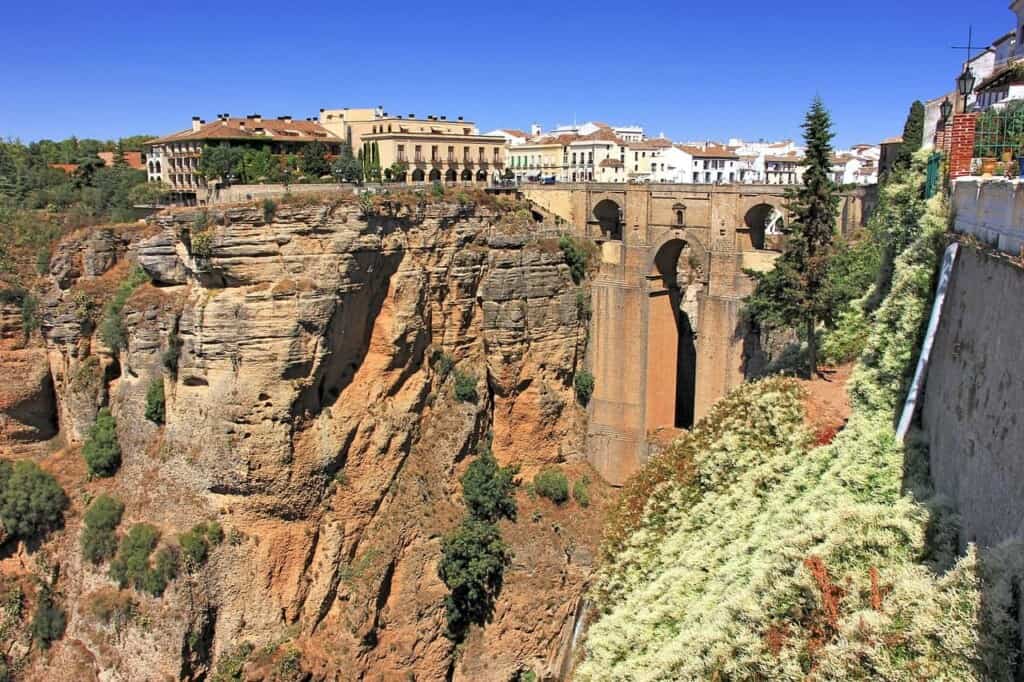 Ronda is a small city in the mountains. It is separated into two parts by a gorge. The bridge that connects the two has a lot of history and is beautiful.
There is also a hidden mine where you can walk down into the gorge and see the place where they could escape in case of a war.
For a typical Spanish city, a bit closer than Sevilla, Ronda is a must-see. It is so beautiful and breath taking that I could go there every week.
Book here your day tour from Marbella to Ronda
14. Have a Coffee in Nueva Andalucia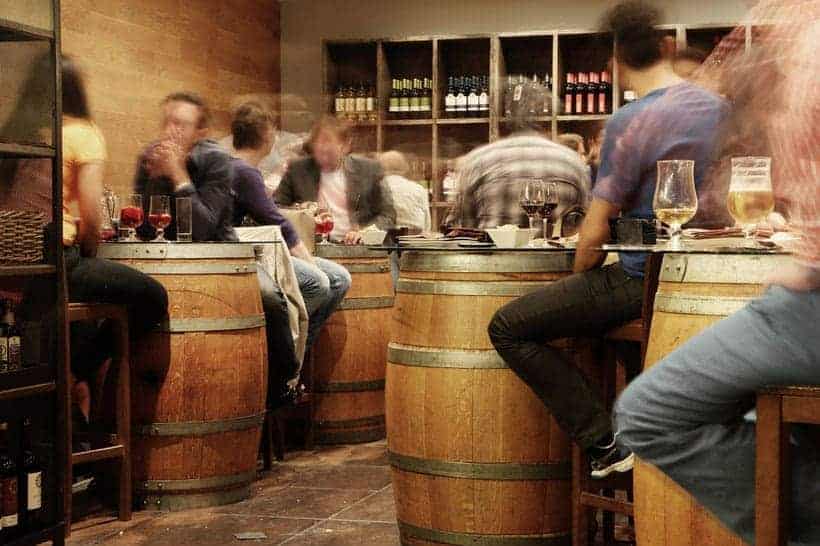 If you're wondering where to go in Marbella, or nearby, for coffee, it's hard to beat Nueva Andalucia. This chic area along the marina is known for having some of the best places to eat in Marbella, but it also has all my favorite cafes.
Dezentral is probably the best cafe in Nueva Andalucia. They have a great range of coffees, including flat whites, macchiatos, and espressos. Their coffee is high quality and always wakes me right up.
Plus, if you're with someone who doesn't drink coffee, they have a ton of tasty tea, fresh fruit juices and lemonade options! Their homemade breakfasts are also a great start to the morning.
Another great cafe is Astralito. I always love seeing what coffee art I'll get!
If you're looking for places to stay in Marbella that are a little out of the city center and quiet, Nueva Andalucia is a great residential area.
Book here a tour through Marbella
15. Visit White Villages Near Marbella
If you're fortunate enough to have a few days or more in Marbella, you might find yourself looking for fun things to do near Marbella. So you have to visit the white villages.
Several small towns near Marbella, Spain are known for their entirely white-washed buildings. And for their incredible hospitality.
These beautiful towns and villages make for easy day trips for anyone looking for places near Marbella, Spain to see.
There are several options, but a few of my favorite places to visit near Marbella are Antequera, Istán, and Ojén. I also recommend visiting Casares, Benahavis and Mijas Pueblo…all of them are super scenic.
Book here a day trips from Marbella
16. Juzcar – The Smurf Village
In addition to the white villages, one of the more unusual day trips from Marbella, Spain is to Júzcar.
While most of the towns near Marbella are known for their white buildings, Juzcar is instead sometimes called the Smurf Village. This is because the entire town was painted blue by Sony for The Smurfs movie in 2011.
Although Juzcar is still popular for tourists looking to hike or rock climb, it also attracts people who love the Smurfs.
Throughout the town, visitors can find remnants from the film, including paintings, Smurf statues, and mushrooms.
Júzcar is also worth visiting to see the nearby Cave of the Moors and the beautiful 16th-century church. Definitely one of the best places to visit near Marbella.
17. Nerja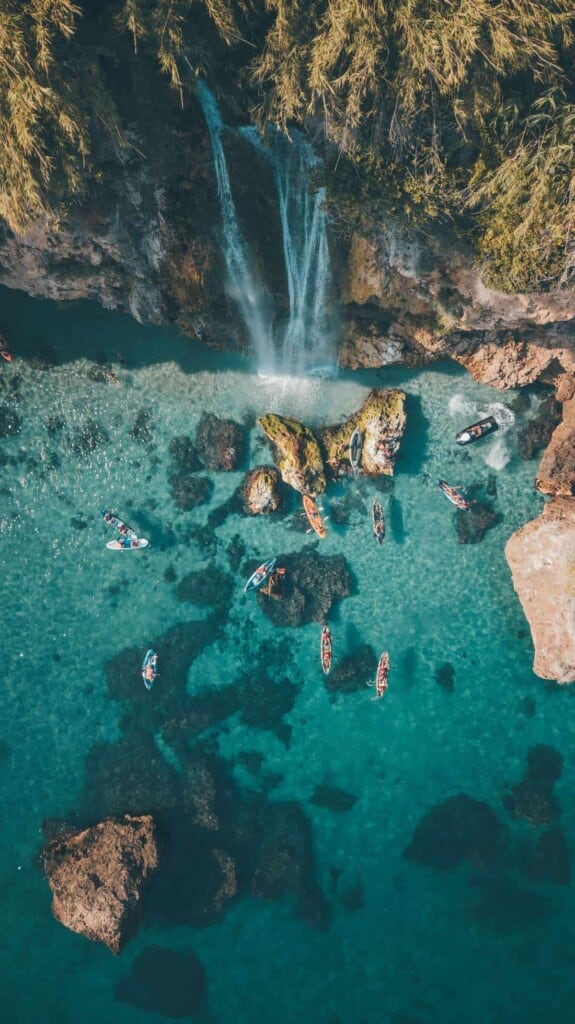 One of my favorite places to visit near Marbella is Nerja. And for good reason, because it is one of the most beautiful places in Spain.
Nerja has everything a holidaymaker could ask for: beaches, golfing, hot springs, water parks, water sports, hiking and even horseback riding.
Nerja has over 3500 annual hours of sunshine, making it the ideal beach vacation spot. There is also a great nightlife scene, and top end restaurants for a romantic getaway.
For a break from the sun, take a day trip to the enigmatic Nerja Caves. The caves are nearly 5 kilometers in length and house the largest stalagmite in the world! – Get tickets here
18. Estepona
Another one of the most popular towns near Marbella, Spain is Estepona. This is another lovely beach resort town, so of course, the beaches and hotels are all top end.
In addition to the beach, one of the best things to do in Estepona is to walk through the charming old town. There are also tons of hiking opportunities along the Costa del Sol in Estepona.
Or, if you prefer the resort life, you can enjoy a relaxing afternoon of golfing, horseback riding, and tennis. It's one of the coziest places to visit near Marbella.
---
Short FAQ about Places Near Marbella
Where is Marbella Spain?
Marbella is in southern Spain along the Costa del Sol in the Andalusia region.
What is Marbella like?
Marbella is a popular beach vacation city. So it is full of beaches, water sports, resorts and lots of people suntanning. There are plenty of seafood restaurants, and it is known for the famous people it attracts especially in the summer.
What are cities close to Marbella, Spain?
The nearest big cities to Marbella are Malaga and the British territory of Gibraltar. Sevilla is also possible as a full day trip from Marabella. And there are many great villages and towns near Marbella worth visiting, like Ronda, Juzcar, and Nerja.
---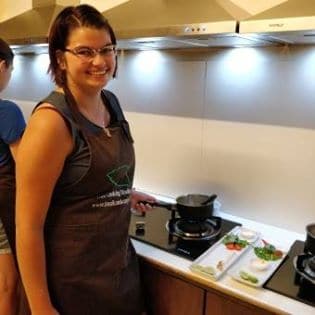 Caitlyn is the writer of Withcaitlyn.com. She also offers recipes and reviews next to her travel adventures and tips.
She is a Dutchie, but lives currently in Spain and continues her love for travel from there.
Hola, I'm Paulina! Together with my team, we are passionate about Southern Spain. Here we share all you need to know for great times in Southern Spain with the best places to visit, stay and, of course, the best food to eat.
Let's dive in and explore Southern Spain's outdoors, food and culture con pasión!