A guide to the most interesting Spanish food facts you probably didn't know
Spain is a beautiful country that needs to be visited at least once in a lifetime although you will want to come back for sure!
Indeed, as soon as you get on the flight back home, I am sure you will be planning your next trip here.
What is Spain known for is its beautiful landscapes and beaches, the kindness of its citizens, and its stunning cuisine.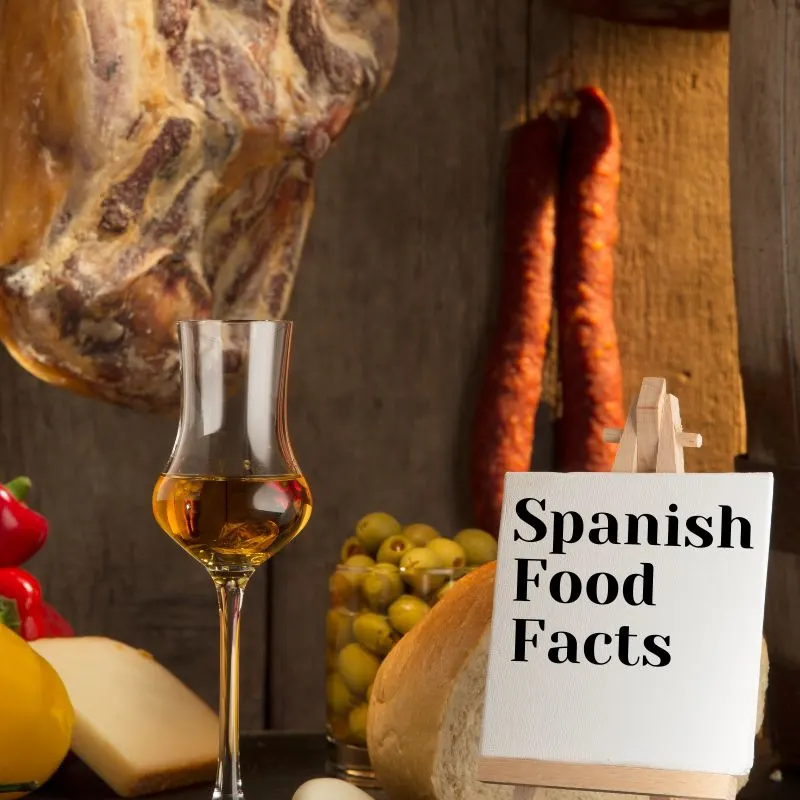 This post contains affiliate links. If you buy via them, I'll earn a small commission which helps me to keep this blog running. As an Amazon Associate I earn from qualifying purchases. All opinions are my own.
In this post, the attention is focused on interesting Spanish food facts that will surprise you.
15 Spanish Food Facts
1. Spanish people eat churros for breakfast
A typical breakfast in Spain, especially on cold winter days is churros con chocolate. Most Spaniards enjoy dipping homemade churros in tasty and thick hot chocolate.
However, as the churro recipe is quite complex, the vast majority of locals just eat them on the weekend or at a restaurant.
These sweet churros are especially loved by children, who also can have them as an early-afternoon snack.
2. 13% of the world's vineyard is grown in Spain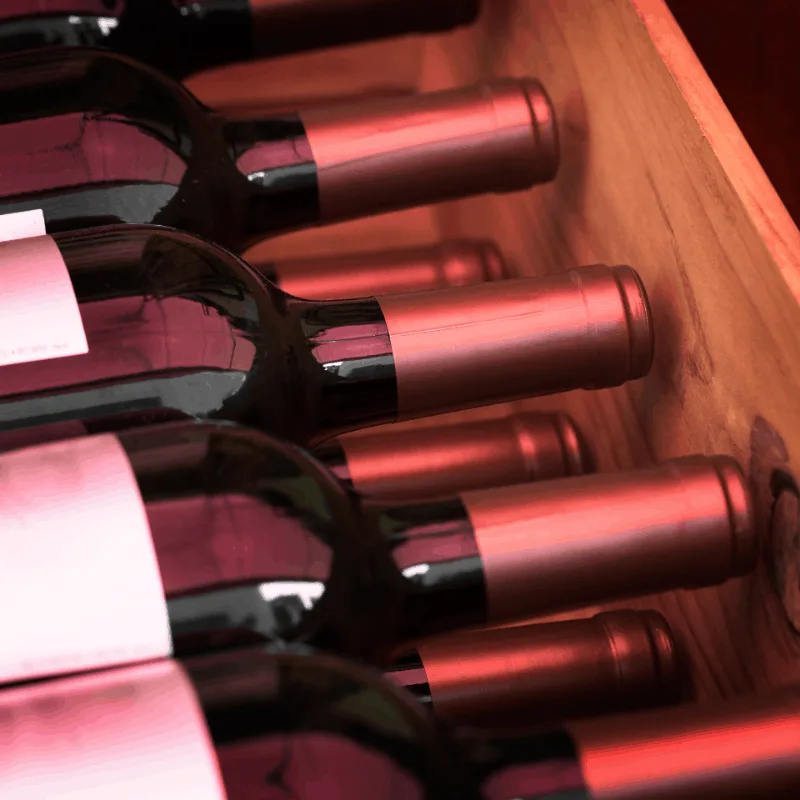 One of the most interesting Spanish food facts is Spain's wine industry which plays a fundamental role in the country's economy.
Although Spain is not one of the biggest countries in the world, its weather makes it ideal for grapes cultivation and harvest.
As a result, 13% of the world's vineyard grows in Spain and this country is also among the ten largest producers and consumers of wine in the world.
3. Spanish omelette is known as tortilla de patatas
One of the most famous and traditional dishes of the region is the Spanish omelet.
However, if you are visiting our country, you will probably find it on some menus such as Tortilla de patatas, which is the translation of 'Spanish omelet'.
There are two kinds of Spaniards, those who eat the tortilla de patatas with onion and those who do not want to add it to the mixture.
What we know for sure is that they just agree to disagree about which kind of tortilla de patatas is better but you can know for sure both of them are delicious.
4. Spain produces around 75% of the world's saffron
One of the most surprising Spanish food facts is that 75% of the saffron exported comes from our country and as you well know, saffron is one of the most expensive spices in the world.
Saffron is worldwide known as the 'red gold' because 1 kilogram of it can cost 2000€! The Saffron has to be delicately cultivated, collected, and handled in order to preserve its properties.
It seems that the climatic conditions of Spain are perfect to make the most of this plant and give dishes like Paella a unique flavor.
5. Spain is a leading proponent of the Mediterranean diet
Some Spanish food facts may seem obvious, but not everyone is aware that most regions of Spain, particularly the southern region, keep a Mediterranean diet.
The Mediterranean diet is based on plant-based foods, such as whole grains, vegetables, legumes, fruits, nuts, seeds, herbs, and spices.
Depending on the part you visit in Spain, you will find a large variety of dishes that respect the values of the Mediterranean diet.
6. One of Spain's most well-known foods is Paella
Spanish paella is one of the most iconic dishes of our gastronomy. But what is Paella and why is it so well-known?
Authentic Paella is served in a large pan called paellera and there are 3 main types of paella – Valencian, seafood, and mixed.
What these paellas have in common is that their main ingredient is rice, cooked with saffron and some meat or fish broth.
Some say that in order to prepare a good paella, you need to make sure of the good quality of the vegetables you use and of course, the pan in which you make it.
7. Spain imported tobacco, tomatoes, and cocoa to Europe
There are several Spanish food facts that you might not know and one of them is that Spain was one of the major importers of tobacco, tomatoes, and cocoa to Europe.
It may seem surprising to you but you shouldn't forget that in the past, several south American areas were conquered by them.
That's why one of the things that Spain is known for is the provision of these products to Europe.
8. The biggest olive oil producer in the world is Spain
One of the most precious Spanish products is olive oil. It is known as the 'liquid Gold' and there is another interesting Spanish food fact related to it.
The most popular foods in Spain are seasoned with olive oil, so it is one of the most consumed ingredients of Spanish cuisine.
However, what you may not know is that Spain is the largest producer of olive oil in the whole world and that is one of the best Spanish food facts yet.
9. Fried fish is said to have been invented by the people of Cádiz, Spain
If you visit Andalucía, you will see that most bars and restaurants there have fried fish or Fritra de Pescada on their menus.
Their proximity to the sea and the great skills of their sailors make it the best place to order fish dishes while dining out.
As Spanish food facts go, Cadiz is considered the region where fried fish was originally cooked for the first time.
Moreover, it seems that its raising popularity among locals made it famous all around Andalucía.
As a result, you will be able to eat fried fish almost anywhere in the south of Spain.
10. Spanish desserts are often creamy and made with milk
When it comes to sweeter Spanish food facts, you should know that the Arabic culinary influence made some of their popular desserts very precious.
In fact, the best Spanish desserts are also cooked in Morocco. Some of the best Hispanic desserts are usually made with milk.
One of the best examples is the delicious arroz con leche, which is made by boiling rice in milk and seasoning it with sugar and cinnamon.
Apart from rice pudding, you might also want to try leche frita (fried milk), the Spanish flan which can be found in almost every restaurant in Spain.
11. Spain ranks second in terms of the number of bars per resident
Spanish people are known for their friendly and outgoing nature and if you visit Spain you will see that most of the bars are always food with cheerfulness.
So going to a Spanish bar is a perfect way to make friends, eat some delicious Spanish tapas, and dive deeper into the Spanish bar culture.
Heading to the bar is just part of the local's lifestyle and that's probably the reason why Spain is the second country in the world that has more bars per inhabitant than hospital beds.
12. The famous Sherry wine is produced solely in the wine-growing region of Jerez, Andalucia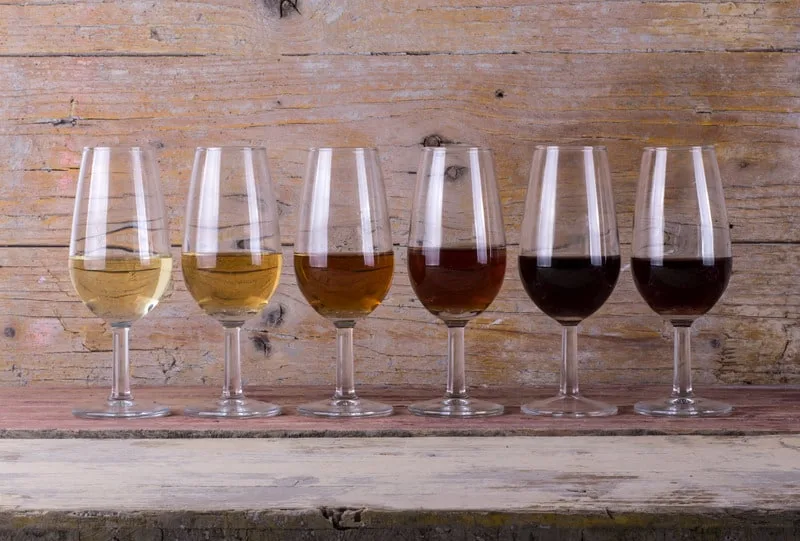 In addition to the famous Spanish dishes, there are also several popular wines in this region that you probably know.
Does it ring a bell the Sherry wine? One of the things that some ignore about it is that in order to truly be a Sherry wine, it has to grow in Jerez, which is a region of Andalucía.
If a wine is similar to it but was not harvested in Jerez, it won't get the denomination of Sherry wine.
Apart from Sherry wine, Sherry vinegar is one of the most used Spanish ingredients that gives any dish a unique flavor.
13. Currently, Spain's restaurants have over 228 Michelin stars
Spanish cuisine is renowned worldwide and even though you can find its dishes in many restaurants all around, there's no place like Spain for an authentic dish.
Following the publication of the new 2022 Michelin ratings, Spain now has 228 restaurants with Michelin stars, for a total of 261 stars.
The simple explanation would be that Spain has a diverse range of climates, landscapes, and environments that promote the cultivation of high-quality local produce.
14. In Spain, there are various types of ham
One of the most popular food in Spain is ham or jamon. You probably have heard about the jamón serrano, which is a dried ham and of the best items in Spanish cuisine.
To get it, professional butchers dry it and preserve it with salt for a long time. There are two main types of ham, Serrano and Iberico ham.
The difference between the two hams is the breed of pig. Serrano is made from the Landrace breed of white pig and the latter from Iberico pigs.
15. Chorizo is a well-known Spanish pork sausage
What is chorizo you might ask? Well, chorizo is one of the best and most well-known pork sausages from Spain.
Chorizo can be eaten with toast or it may be included in some recipes in order to make the most of its flavor.
Many Spanish recipes contain chorizo and you can even find a wide variety of chorizo in supermarkets.
Whether it's on its own like the chorizo cooked in cider, chorizo with rice, or a meaty chorizo soup, the Spanish don't shy away from using chorizo.
Did you know about these Spanish Food Facts?
Spain is indeed a country that contributes in many ways to the world's economy, culture, and gastronomy.
Not taking into consideration the COVID-19 pandemic, in 2019 the number of people that visited Spain was a staggering 83.7 million.
These Spanish food facts influence a lot of the way people think about Spain, especially since Spanish cuisine is so beloved by many people all around the world.
The more you read about the Spanish food facts the more you want to book your plane and enjoy their delicious food, desserts, and of course TAPAS!
Guided Food Tours in Southern Spain
When you are visiting Southern Spain you can rest assured that you'll have the best culinary experience you've ever had and hopefully these Spanish food facts will help you.
In Malaga, you will find some of the best places for Paella but you can take a guided tour as well. – Check your guided food tours here.
Seville doesn't fall behind, since it has some of the best tapas restaurants where you can see for yourself how Spaniards enjoy spending their time. – Check out here the guided food tours.
Going on a ski adventure in Sierra Nevada, Granada? Take a guided food tour and make the best out of Spanish gastronomy. – Get your guided tour here.
Short FAQ about Spanish Food Facts
---
What are traditional Spanish foods?
Spain's food culture is represented by some of the most popular food in Spain, such as Tortilla de Patatas, Paella, and Gazpacho.
Other traditional Spanish foods are tapas ( Spanish appetizers) such as cold cuts, gambas al pil pil, or Albondigas.
What is a typical Spanish dinner?
A typical Spanish dinner is usually light because of their Mediterranean diet.
Some typical foods in Spain to have as dinner may be a tuna salad in summer or soup in winter.
What is Spain's main food?
Spain's main food is something that will depend on the region you visit.
For example, in Andalucia, it may be fried fish whereas in Valencia it will be paella.
---
---
Hola, I'm Paulina! Together with my team, we are passionate about Southern Spain. Here we share all you need to know for great times in Southern Spain with the best places to visit, stay and, of course, the best food to eat.
Let's dive in and explore Southern Spain's outdoors, food and culture con pasión!