A guide to the best museums in Seville that will take you down history lane
Do you love art? Culture? History? Of course, you do. That's good because there's a city that is perfect for you.
The city of Seville is like a Spanish museum itself. to walk through the storied streets of this ancient town is to breathe culture.
There are so many fantastic museums in Seville that you'll never fit them all in a single trip.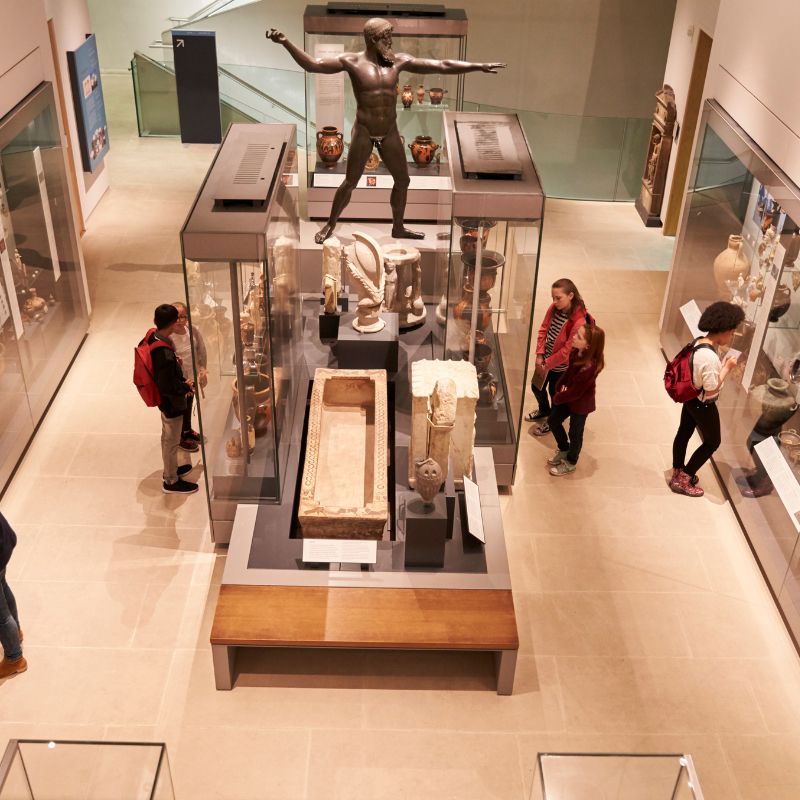 This post contains affiliate links. If you buy via them, I'll earn a small commission which helps me to keep this blog running. As an Amazon Associate I earn from qualifying purchases. All opinions are my own.
There's so much amazing art and many different types of museums that you'll go home several IQ points up from where you started.
The names of museums in Seville roll off the tongue. There are few cities on this planet that are home to a deeper culture than this beautiful place.
Beyond all the amazing museums in Seville, there are so many things to do in Seville that your stay will be action-packed.
If you're on a tight budget, don't worry as there are so many free things to do in Seville you won't go short.
OVERVIEW: Best Museums in Seville
Seville is full of fascinating museums but don't miss these ones:
Andalusian Museum of Contemporary Art
Castillo San Jorge – Inquisition Museum
Palacio de las Dueñas
Useful Travel Information About Seville
✈ Book cheap flights to Seville with Skyscanner

⚘ Avoid tourist traps and get the customizable "Andalucia Like a Local" itinerary. – Get it here

✔ Book tours in Seville with GetYourGuide

➳ Find the best hotels in Seville with Trivago

❖ Rent a car at the best rates with DiscoverCars

✎ Never leave without travel insurance! I get mine at SafetyWing. It is easy to set up, cheap and reliable.

$ Withdraw money without hidden fees and avoid exchange charges with TransferWise (A free Mastercard debit card to spend money abroad)
15 Best Museums in Seville
1. The Flamenco Dance Museum
If you want to learn about flamenco dance history, then the Museo Del Baile Flamenco (Flamenco Dance Museum) is one of the most interesting museums you could possibly visit. the place to head to.
Not only is this place one of the finest museums in Seville, but the shows also staged here each night are among the best flamenco shows in Seville.
The stunning venue in the labyrinth heart of historical Santa Cruz, as one of the best buildings in Seville is worth the visit in its own right.
The museum is packed with historical artifacts that depict the history of flamenco dancing.
As Seville is the home of Flamenco, there are so many fascinating articles here that even if you're not a fan of dance, you'll still find the museum well worth the visit.
And if you are just for one day in Seville, the flamenco dance museum is a must-see.
Opening times:
The museum is open daily from 11:00 – 18:30. Three shows nightly at 17:00, 19:00, and 20:45
2. Museo de Bellas Artes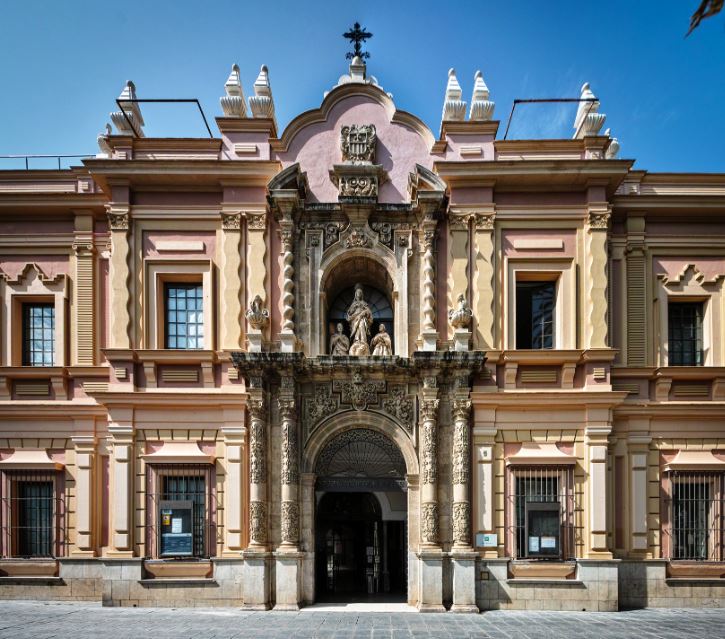 When it comes to famous art museums, they don't hit much harder than the Museo de Bellas Artes de Sevilla (Seville Museum of Fine Arts). This is one of the most famous Spanish museums around.
After Madrid's Prado, this is one of the most important Spanish art museums. In Spain, art museums abound.
However, with its collection from the Middle Ages, Renaissance, Baroque era, and 20th century it's easy to see why this is one of the most historic museums around.
This famous museum is an absolute must-see for culture vultures and is undoubtedly one of the best things to do in Spain for those who love art and history.
Opening times:
Tues-Sat 09:00-21:00 / Sun 09:00-15:00 / Closed Mon
3. Andalusian Museum of Contemporary Art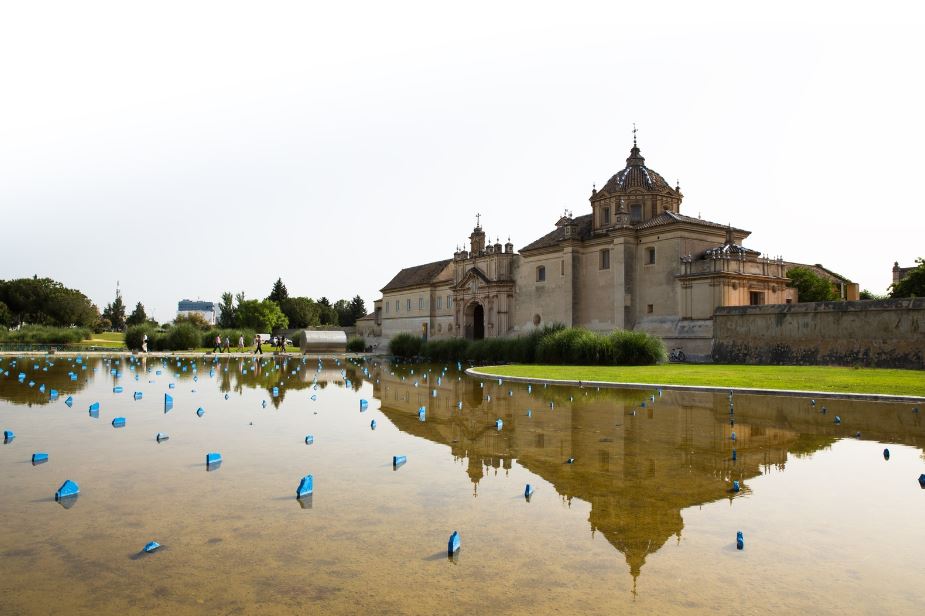 The Andalusian Museum of Contemporary Art is another of Seville's famous art galleries that is an absolute must for those who like art from recent periods.
This is one of the most fascinating art museums in Spain.
The collection here ranges from the mid-20th century right through to the current day. It covers the artistic trends that gained prevalence throughout Spain during this period.
As an added aside, the museum is set within the old Cartuja de Santa María de las Cuevas Monastery, where Christopher Columbus' remains were kept for a time.
So if you're going to Spain, art museums don't come much more wonderful than this.
Opening times:
Fluctuate so check website for details
4. Museum of Art and Traditional Culture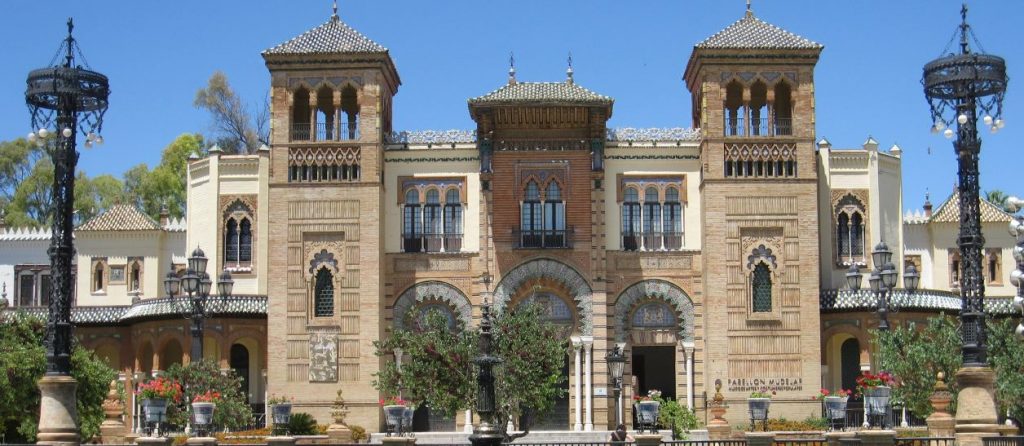 Located within the stunning María Luisa Park (which is well worth a visit in its own right), this museum will provide you with a fantastic insight into the traditional art and customs of the local area.
Inside, you'll find a marvelous collection of art and artifacts among both the permanent and temporary exhibitions that populate the building.
There are somewhere within the region of 15,000 artifacts that compose the permanent collections!
You'll find collections of ivory, pottery, ceramics, lace and embroidery, old posters, antique glassware, postcards, and photography alongside fascinating information about the city and the Andalucian way of life.
Opening times:
Tues-Sat 09:00-21:00 / Sun 09:00-15:00 / Closed Mon
5. Archaeological Museum of Seville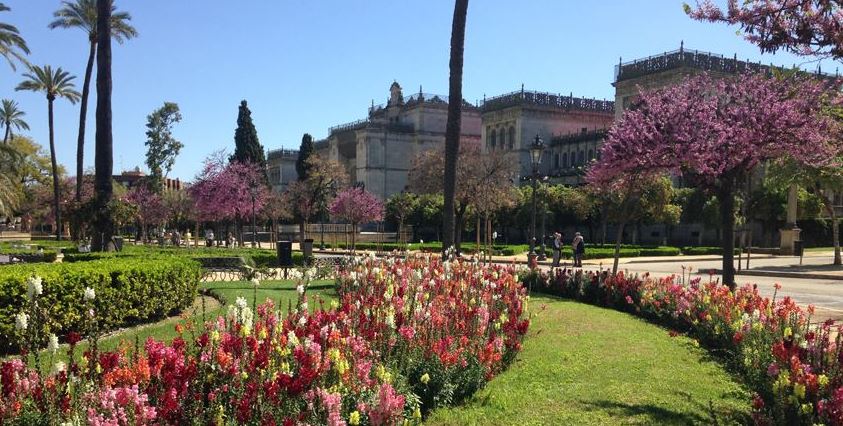 Just across the plaza from the Museum of Art and Traditional Culture, you'll find another of the most fascinating museums in Seville.
The Archaeological Museum of Seville is a mainstay in Seville's cultural scene and has been around since the 19th century.
The museum is set over three floors, with each floor dedicated to a different historical period. To break these all down into their component parts would require a long list but the eras covered are from Prehistory to Early Modern.
Seville one once known as the Roman city of Italica, the remnants of which can still be seen in and around the city, so don't miss the incredible section that covers this era.
Opening times:
Tues-Sat 09:00 to 21:00 / Sun:00 – 15:00 / Closed Mon
6. Castillo San Jorge – Inquisition Museum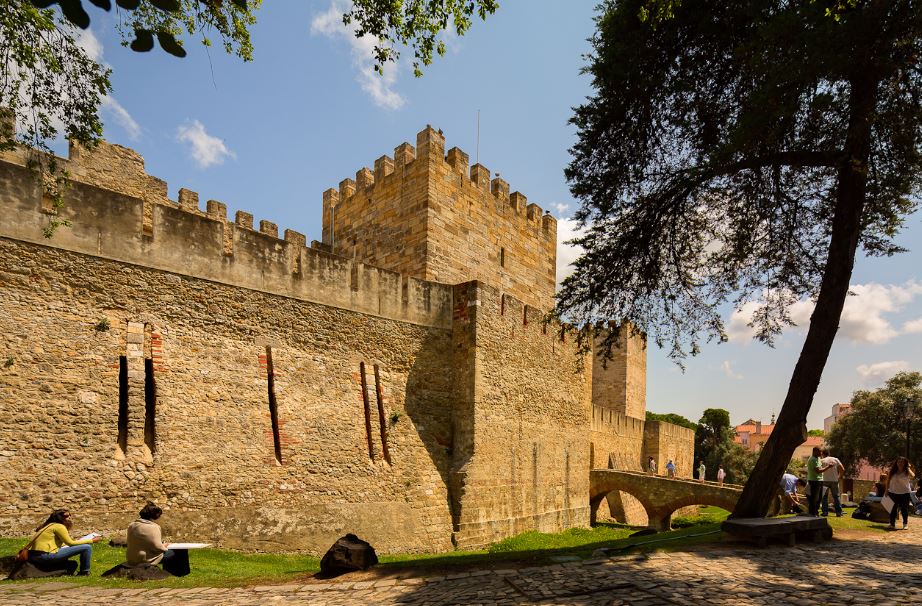 Just over the Puente de Isabel II (Isabel II Bridge) in wonderful Triana, you'll find the Castillo de San Jorge, the remains of which contains one of the most fun museums and great things to do with kids in Seville.
The Castillo de San Jorge was a medieval castle that was also the headquarters for the Spanish Inquisition, the ruins of which lay under the Mercado de Triana (Triana Market).
The museum located here is one of the most historically fascinating museums in Seville.
Beyond the goriness (it's about the inquisition after all!), you'll find this museum one of the most educational places you can visit, packed with intriguing information from a dark period in Spanish history.
Opening times:
Mon-Fri 11:00-18:30 /10:00-15:00 weekends and holidays
7. Triana Ceramics Center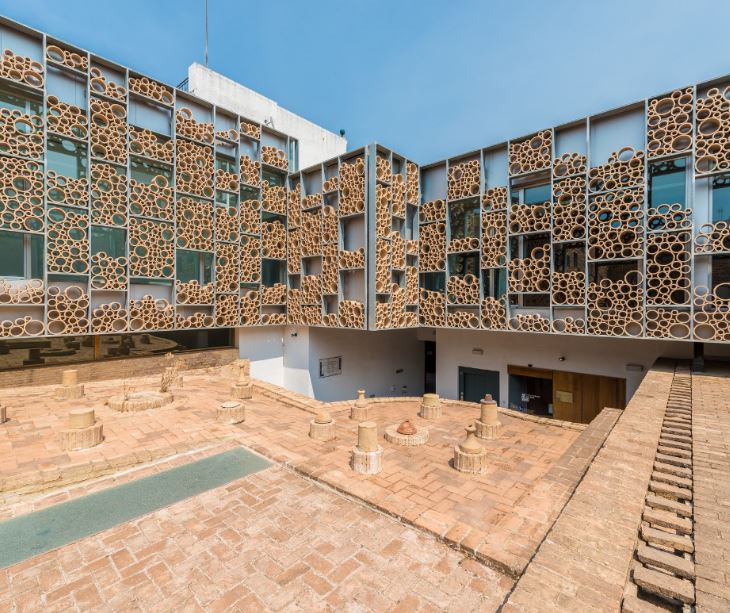 Staying in stunning Triana, the Centro Cerámica Triana (Triana Ceramics Center) magnificently exhibits the incredible ceramic work that is prevalent throughout the region.
This informative museum is set over two floors. The ground floor contains a permanent collection of artifacts such as traditional kilns, with the upper floor dedicated to a documentation center that will tell you all you need to know about the history of this wonderful craft.
It's relatively cheap to enter and gives you a great excuse to cross the bridge and spend some time in beautiful Triana! What more could you ask for?
Opening times:
Tues-Sun 10:00-18:00 / Closed Mon
8. Museo Casa de la Ciencia
La Casa de la Ciencia (The House of Science) is an incredibly educationally focused museum with the aim of providing a link between the scientific community and the public.
They attempt to make the most complex of scientific findings accessible to all.
The building is home to the Andalucian branch of the Spanish National Research Council, which is the third-largest scientific research institution in Europe.
The aim is to demystify science to attract more people towards the sometimes perplexing subject.
This is one of the more fascinating and unusual museums in Seville and hosts a multitude of events including exhibitions, conferences, seminars, and workshops.
Opening times:
Tues-Sun 10:00-20:00 / Closed Mon
9. The Torre del Oro Seafaring Museum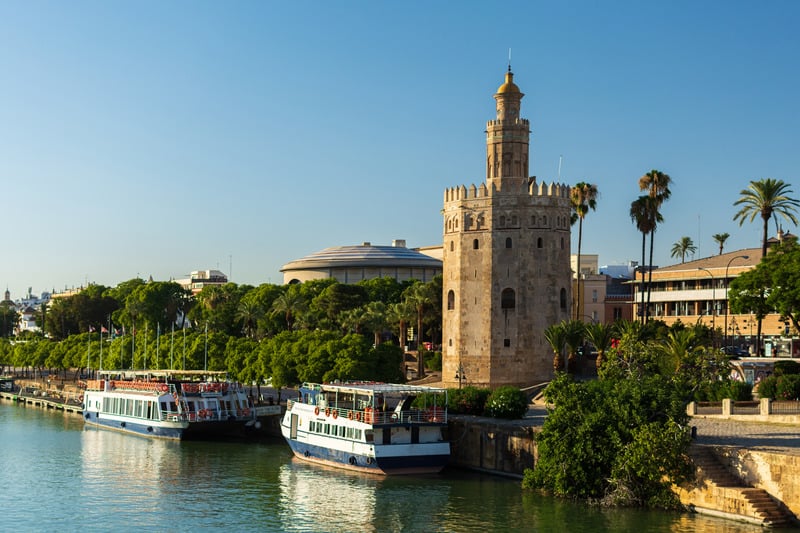 If you're looking for a historical museum with a magnificent setting then the Torre del Oro Seafaring Museum is difficult to beat.
The Torre del Oro is one of Seville's most famous and iconic landmarks.
The Torre del Oro was built in the 12th century and you'll find the Seafaring Museum on the top floor of the building. However, there are other fascinating historical artifacts located throughout the building.
Among the items, you'll discover within this historical location are compasses, ancient marine charts, engravings, fossilized marine debris, maps, cannons, nautical flags, bow masks, shipping instruments, scale models, and photographs.
Opening times:
Mon-Friday: 09:30-18:45 / Sat-Sun 10:30-18:45
10. Maestranza Bullring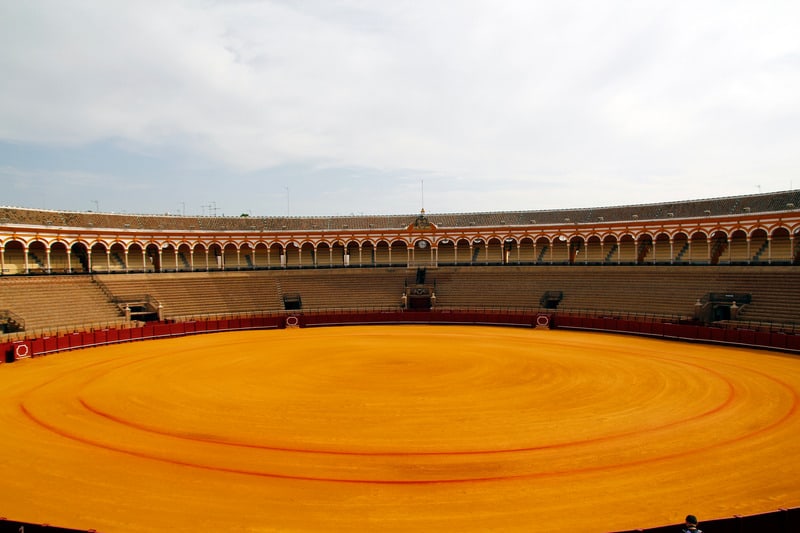 La Plaza de Toros de la Real Maestranza de Caballería de Sevilla, to give it its full title, is more commonly known as La Maestranza.
Built in 1761, it is certainly one of the most famous (if not the most famous) centers of bullfighting in the whole of Spain.
The Museo Taurino (Museum of bullfighting) is set within this iconic location in the center of Seville.
The museum is packed with artifacts that depict the history of bullfighting in Spain.
Seville is famed for its bullfighters (with many hailing from the Triana neighborhood) and around the bullring, you'll find several statues dedicated to local legends of the sport.
Opening times:
Open daily 09:30-19:30
11. Real Alcazar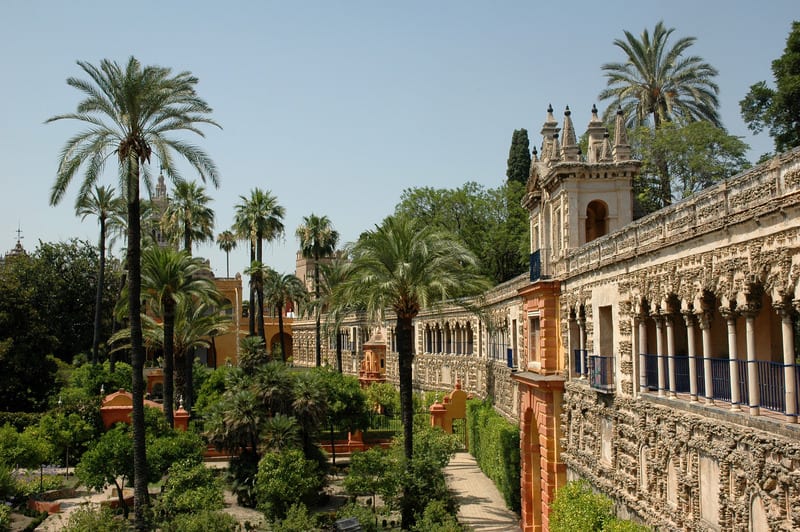 For fans of architecture, the Real Alcazar is an absolute must. This UNESCO-listed palace is living, breathing history in itself.
The intricate detailing of the ceilings and walls is worth a visit in its own right.
Don't miss the spectacular Courtyard of the Maidens. The sensational architecture of the buildings that flank the courtyard is so intricate and ornate that it will leave you dumbfounded.
It's worth noting that no more than 750 visitors can enter the site at the same time.
Therefore, to avoid missing out on tickets, make sure to book in advance, particularly in the peak months.
Opening times:
Open daily 09:30-17:00
12. Palacio de las Dueñas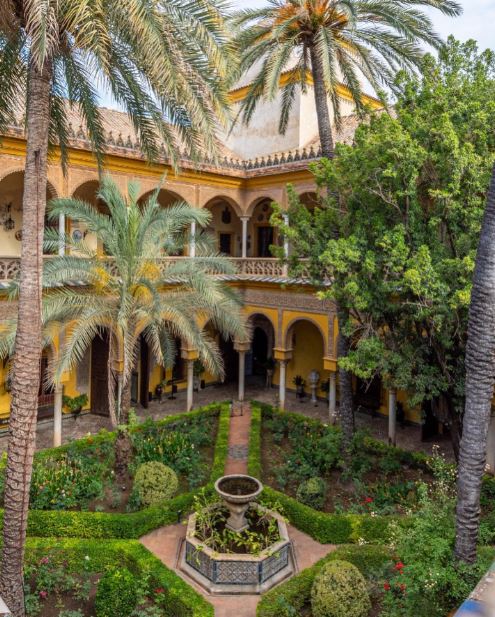 Palacio de las Dueñas is a stunning 15th-century palace that was once home to the Duchess de Alba (Duchess of Alba), at the time one of Spain's most famous aristocrats.
Antonio Machado, the storied Spanish poet, was also born in this historical building in 1875.
Inside you'll find magnificent tapestries, pottery, and paintings among some quirkier objects from the Duchess's collection.
These include bullfighting artifacts and an extensive collection of football memorabilia as the Duchess was a huge Real Betis fan.
In addition to the extensive artworks and artifacts on display, the sensational building also hosts amazing gardens and a stunning arcaded courtyard.
Opening times:
Open daily 10:00-17:15
13. General Archive of the Indies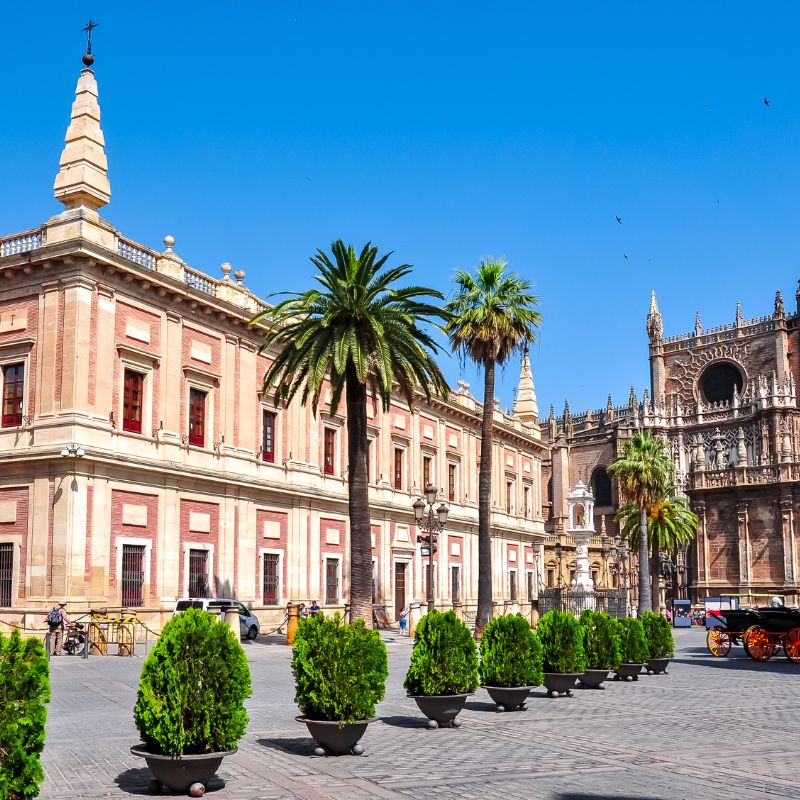 The Archivo General de Indias (General Archive of the Indies) is home not only to some magnificent examples of art from around the world but also houses an important collection of artifacts documenting the colonial history of the 'New World' and Spain's role in this.
As expected, there is a heavy focus on Hispanic art and artifacts, with items ranging from the 16th to the 19th centuries.
The museum opened in 1785 and contains a mind-boggling 80 million pages of documents from renowned figures including Columbus, Pizarro, and Cortés.
To give you an example of the scale of this important archive, there are over 6 miles of historical books that form part of it!
Opening times:
Tues-Sat 09:30-17:00 / Sun 10:00-14:00
14. Museo Palacio de la Condesa de Lebrija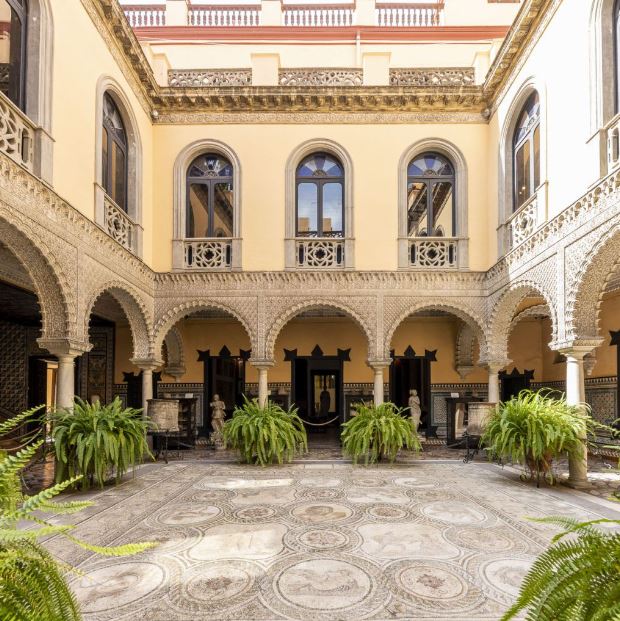 The Museo Palacio de la Condesa de Lebrija (Museum Palace of the Countess of Lebrija) is a magnificent 16th-century mansion that is set around a sensational Renaissance-Mudéjar courtyard.
The former owner of the palace was the Countess of Lebrija who also happened to be an exhaustive archaeologist.
The countess renovated the building in 1914 in order to properly display the fascinating items she collected on her travels.
You'll find a wildly eclectic collection that covers just about any historical period and major culture you could possibly think of!
Of great note are the building's Roman mosaics, said to be the most important private collection of such in the world.
Opening times:
Open daily 10.00-14.15 / 15.15-18.00
15. Carriage Museum of Seville
If you'd like to visit a truly unique museum in Spain, then check out the Carriage Museum of Seville.
The museum consists of four rooms, each with a different theme based on the different types of carriages.
There are many different types of carriage on display here including wagons, buggies, team vehicles, fancy carriages, irrigation carriages, galleys, sports carriages, and the first taxis.
The history of the building itself is notable. From the 16th century, it housed a convent.
However, prior to that, built in 1526 upon this site was the Virgen de Los Remedios, from which Magellan and Elcano were blessed before embarking on the first round-the-world voyage.
Opening times:
Mon-Fri: 09:00-14:00
Best Hotels in Seville, Southern Spain
To help you find somewhere to stay, we've included three options to cover all budgets.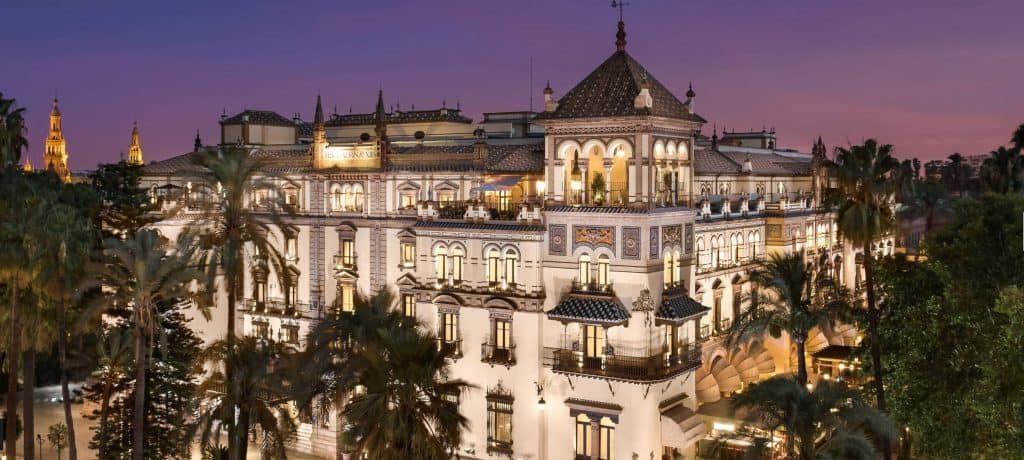 The sensational Hotel Alfonso XIII is one of Spain's most prestigious hotels. This hotel simply oozes class.
With classically designed rooms that feature all modern amenities, it's difficult to think of a more opulent place to stay.
It's located a stone's throw from the stunning Plaza de España, which is always a plus point!
Check out photos and prices here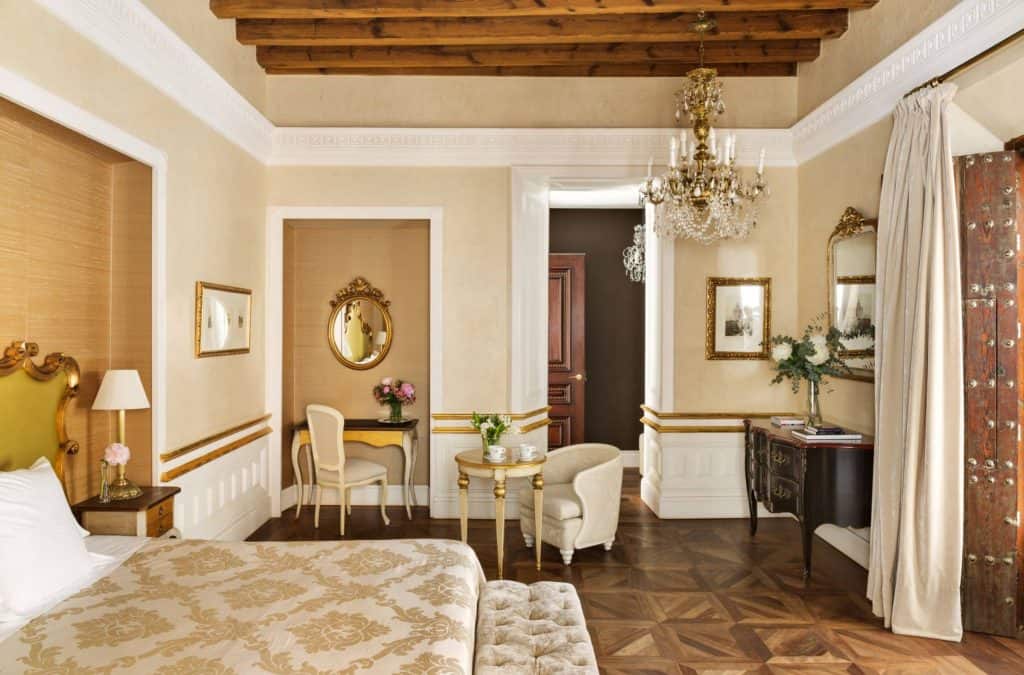 Located in the historical Santa Cruz area and a short walk from many of the city's major monuments, this beautiful hotel is a great place from which to explore all Seville has to offer.
The rooms contain everything you could possibly need for your stay. There's also a magnificent rooftop pool to cool off from Seville's summer heat.
Check out reviews and prices here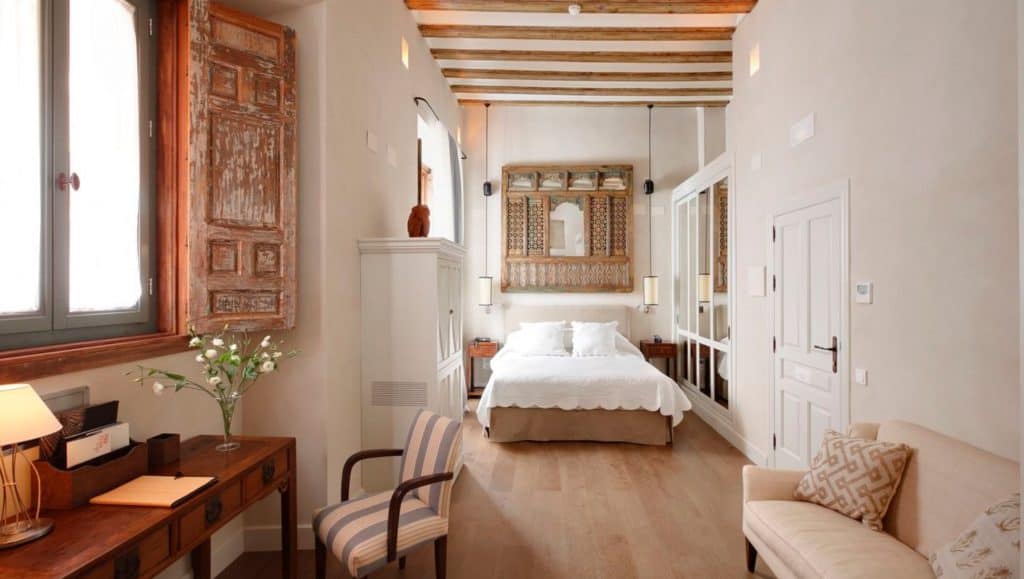 The Hotel Boutique Corral del Rey is one of the most amazing boutique hotels in Seville. It won't break the bank either, making it a fantastic option for those on a budget.
You definitely get bang for your buck at this absolute gem of a place.
If you'd like your own terrace, the more expensive rooms come complete with one.
Getting Around Seville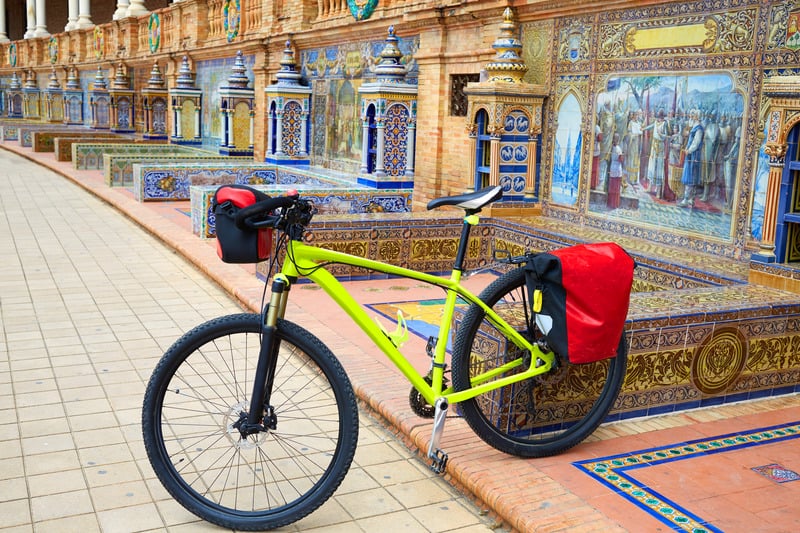 Seville is a great city to walk around, as the center is relatively compact. Hiring a bike is another good option for getting around for the more energetic among you as the city is quite flat. – Get a bike tour here.
You'll find an extensive bus network here, run by TUSSAM. The circular C3 and C4 routes (look for the red buses) are the ones you'll find of most use for sightseeing.
Tickets are cheap and can be bought on board; passes can be bought at any of the city's many kiosks/tobacco shops.
If you're here for a while, consider buying a travelcard. The options include a pay-as-you-go rechargeable card, plus one-day and three-day cards offering unlimited travel.
These can also be used on the tram. Check out the TUSSAM website for full details.
There are numerous open-top buses offering hop-on/hop-off services. These are aimed at tourists so you'll find them excellent for traveling between the major sights. – Get your tickets in advance here.
TUSSAM also operates a well-run tram service around the center. Check the TUSSAM website for details.
Short FAQ about the Best Museums in Seville
Which places provide the best museums in Seville for couples?
If you're traveling as a couple, the main museums in Seville to gravitate towards include the big hitters such as the Museo de Bellas Artes, the Andalusian Museum of Contemporary Art, and the Real Alcazar.
What is Seville Spain best known for?
Among Seville's many claims to fame are that it's home to several storied bullfighters and flamenco dancers.
Therefore, be sure to check out The Flamenco Dance Museum and the Maestranza Bullring to delve into this rich history.
---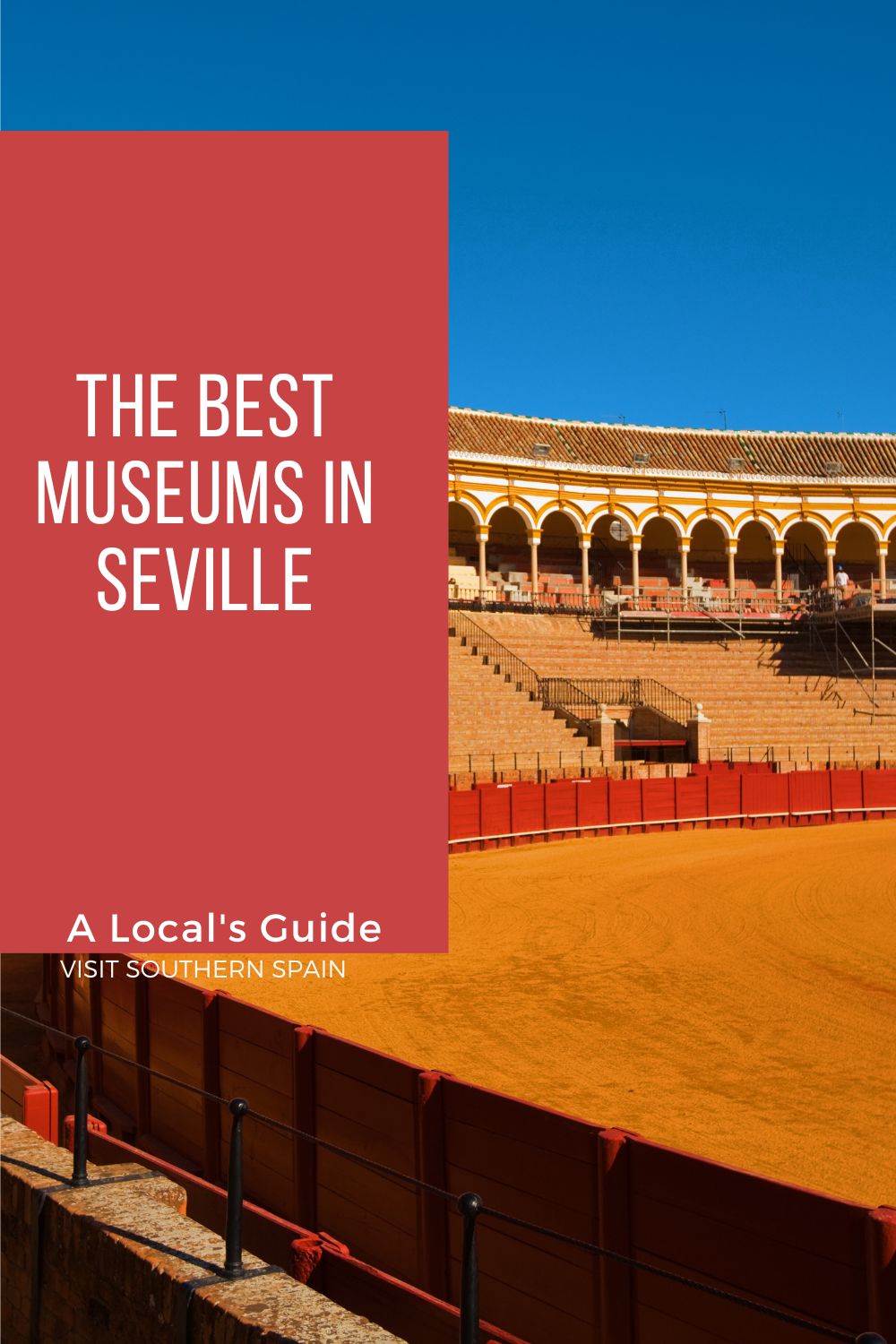 ---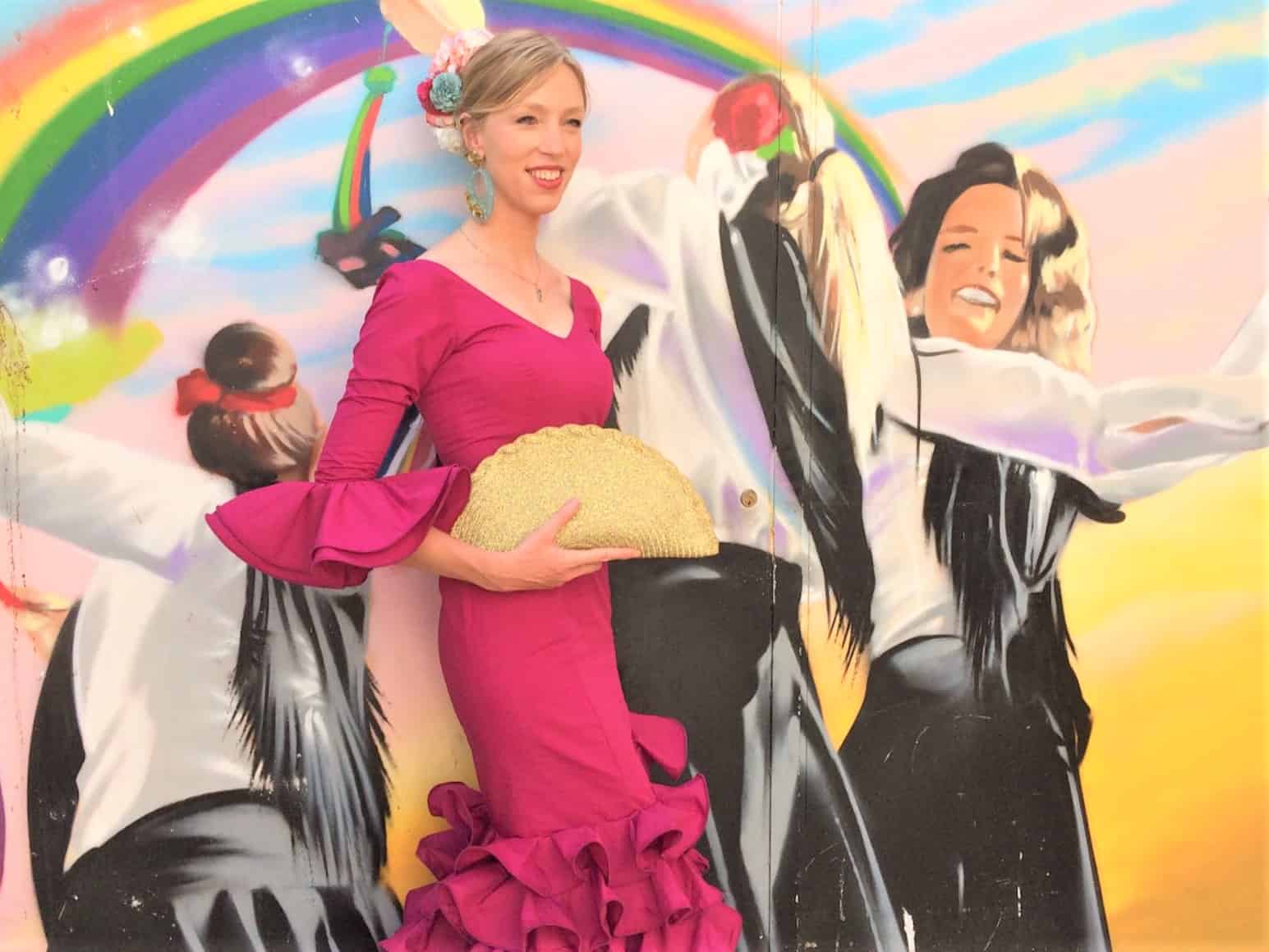 Hola, I'm Paulina! Together with my team, we are passionate about Southern Spain. Here we share all you need to know for great times in Southern Spain with the best places to visit, stay and, of course, the best food to eat.
Let's dive in and explore Southern Spain's outdoors, food and culture con pasión!