A guide on what to eat in Granada, Southern Spain and the best local dishes from Granada, Andalusia
Granada is one of the eight provinces that form the region of Andalusia and it is surrounded by Málaga, Almería, and Jaén. Granada is not only one of the most famous cities in Andalusia, but also one of the most visited ones by foreign and Spaniard travelers.
This municipality may be considered a great place to visit as it offers a wide variety of historical, artistic, cultural and gastronomic attractions.
This food guide, which has been written by a local who loves her roots, is focused on giving you some useful pieces of advice to discover where to eat in Granada (Spain) and to recommend to you some of the best dishes of our cuisine.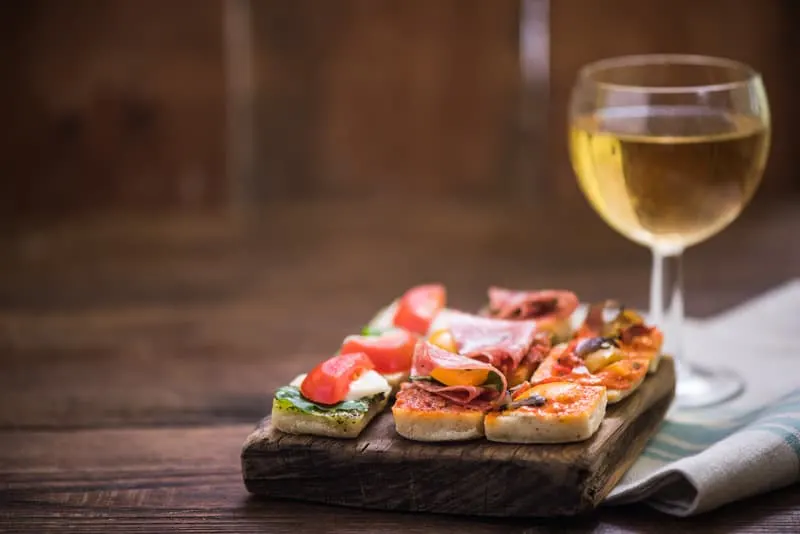 This blog is supported by you, dear reader. If you purchase through a link, we earn a small commission. As an Amazon Affiliate, we earn from qualifying purchases.
Take a food tour in Granada
Taking a typical food tour and eating some tapas in Granada may be one of the best possible options if you do not have time enough to plan your trip thoroughly. Certainly, it is a comfortable way to discover the city and its main gastronomic lures without having to research it in advance.
Check all food tours in Granada here
There are different types of food tours in Granada, and bellow we present a selection of some of the most popular ones:
Granada: Walking food tour

– This food tour is suitable for those who will enjoy taking a walk around the city while tasting some of the typical dishes of the city elaborated by local cooks. This tour is especially interesting as it will allow you to discover the Sephardic, Berber, Nasrid, and even Roman influences on Granada's cuisine. – Book it here
Granada: Tapas Crawl – A tapas night out is something you should definitely do if you are visiting Granada. Purchasing the Granada Tapas Crawl tickets will allow you to discover this regional tradition and to get immersed in a unique gastronomical experience without wondering about where to eat in Granada as the guide will show you some of the best restaurants in the city center and the emblematic cave houses in Granada. – Book it here
Wine tasting in Granada – Wine lovers should not hesitate about taking a specialized tour in an elegant gastro bar. It will give you the opportunity to taste some of the best Spanish wines paired with typical Iberian tidbits. – Book it here
Check all food tours in Granada here
Make a cooking workshop in Granada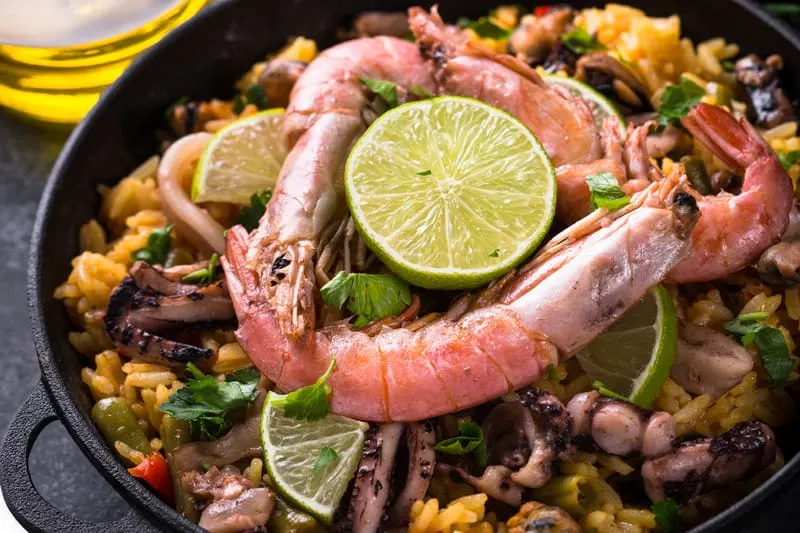 Joining a cooking workshop may be an unforgettable and non-conventional experience. It can be enjoyed not only by grown-ups but also by the youngest members of the family. It is always fun participating in the cooking process of the dishes and it will allow you to repeat the recipe back home.
After your cooking workshop, here is an additional list of things to do in Granada, Spain.
---
25 Foods You Must Try in Granada
Eating in Granada allows you to discover firsthand its regional gastronomy. Consequently, in order to make the most of your stay there, you should know which are our typical dishes.
Indeed, some of them are exclusive to this city, which makes it essential to look for the best restaurants in Granada, Spain to have them.
This section will provide some information about which are these tidbits and where to find them.
Make sure to check out our list of the best Andalusian foods as well.
1. Churros
Churros are a traditional Spanish breakfast or snack that locals usually dip into typical Spanish hot chocolate in winter, although in summer they are eaten without it.
Churros are made of flour, salt, and water and they are fried and served with powdered sugar.
Before ordering them you should know that two or three churros per person are usually enough and if you are going to have the ones filled with dark or white chocolate, probably one will be enough for you to feel full.
Where to try: Churrería Alhambra
2. Plato Alpujarreño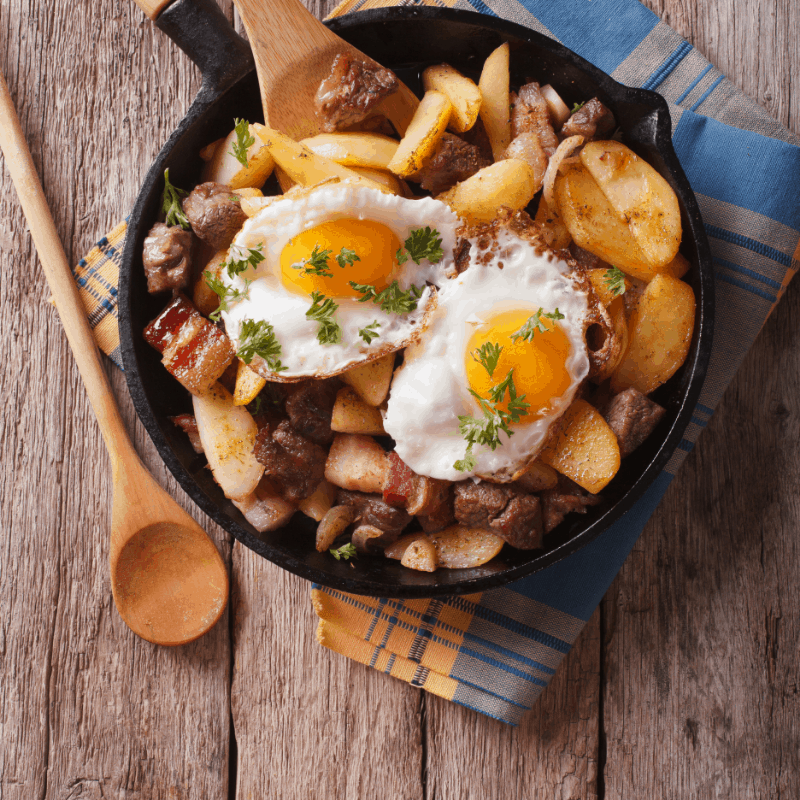 The Plato Alpujarreño is typical of the Alpujarra region, which has an area belonging to Granada and another to Almería.
This dish is elaborated by grilling some of the most representative local products (morcilla, lomo, longaniza, eggs, potatoes, and serrano ham) and serving them together.
Where to try: Alma Alpujarreña
3. Habas con Jamón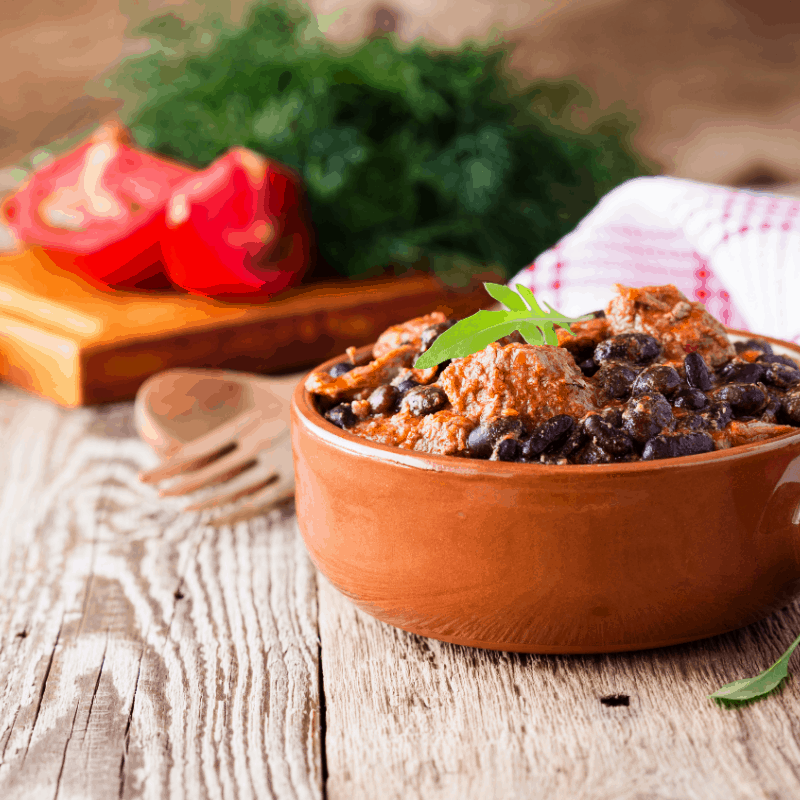 Habas con Jamón is one of the most traditional dishes from Granada. It is best to try it in spring as the beans will be in season, which will make this bite even tastier.
Habas con Jamón is a simple recipe that consists of sautéing beans with ham using quality olive oil.
If you are a fan of beans, check out our Spanish bean soup.
Where to try: El Guerra
4. Pipirrana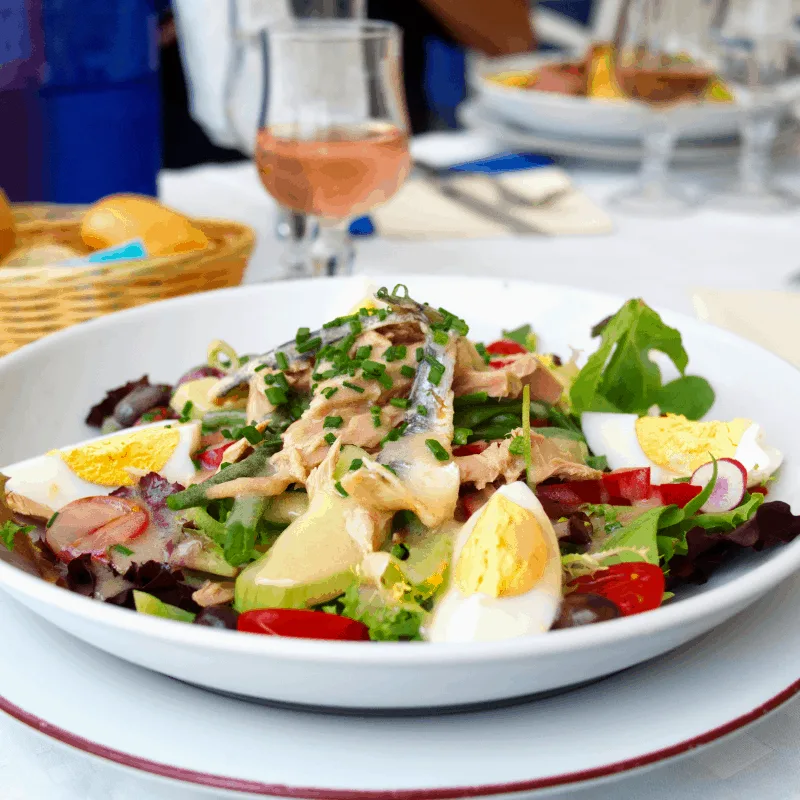 The Pipirrana is a salad whose ingredients are tomatoes, green peppers, onions, and cucumber cut into small pieces and marinated with salt and olive oil.
There are different ways to prepare it depending on the Andalusian city you visit; however, those ingredients are the key to the dish.
As an interesting fact, this salad is also traditional in the Balearic Islands although it is called Trampó there.
Where to try: Faralá
5. Gazpacho
Gazpacho Andaluz is a cold soup elaborated with the same ingredients that locals use in their Pipirrana. However, the vegetables should be mashed with a bread slice and almonds in order to get the texture and consistency of this traditional dish.
There are many variants of the recipe and some of the boldest ones are strawberry gazpacho or watermelon gazpacho to this delicious combination.
As a curiosity, Gazpacho was originally considered a peasant Spanish food but it became a sophisticated dish when it was declared an Intangible World Heritage by UNESCO.
Where to try: Bar Casa Julio
6. Tortilla del Sacromonte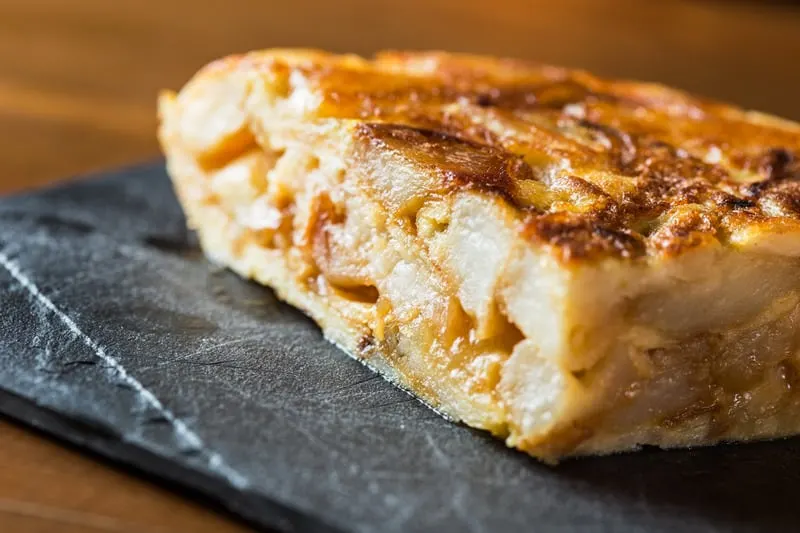 The tortilla del Sacromonte is a dish not suitable for all palates because it incorporates the brain and hatchlings of a lamb.
It is thought that this tortilla has its origins in the Sacromonte Abbey, where most of the caves in Granada are located, and that it was served as a regular menu to the students who were living there because it was a cheap and nutritious meal.
Where to try: Casa Encarna
7. Patatas a lo Pobre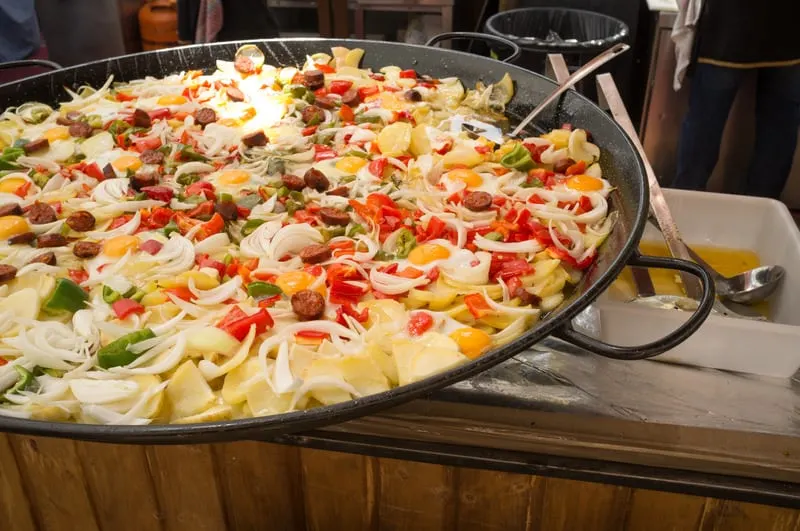 Patatas a lo Pobre is a typical regional side dish, which is usually served with meat or fish. However, some of the best restaurants in Granada include it on their tapas menu.
In order to get this tasty bite, you just have to cook sliced potatoes, onions, green peppers, and garlic with a little bit of olive oil and after that, you should fry some eggs and put them on the top.
Find here the recipe to make "poor man's potatoes" at home.
Where to try: Bar La Chana
8. Spanish Ham (Jamón de Trevelez)
If you are wondering about what to eat in Granada, we would like to strongly recommend you to taste the Jamón de Trevelez as it was awarded the Spanish Best Ham Award in 2018.
It is one of the most precious hams in Spain because it undergoes a cure period of 20 to 36 months and no additives are added to them.
Where to try: Bar Los Diamantes
9. Arab sweets
As you already may know, Granada was conquered by the Muslim State and they were settled there during the Middle Ages. As a result, some of the most iconic dishes of their gastronomy are still being served in some of the best places to eat in Granada.
Arab sweets are usually made with puff pastry, nuts, and honey and locals eat them accompanied by a Moorish tea with mint leaves.
Do not hesitate about ordering this spectacular combination at some of the best cafes in Granada!
Where to try: Pastelería Andalusí Nujaila
10. Remojón Granaíno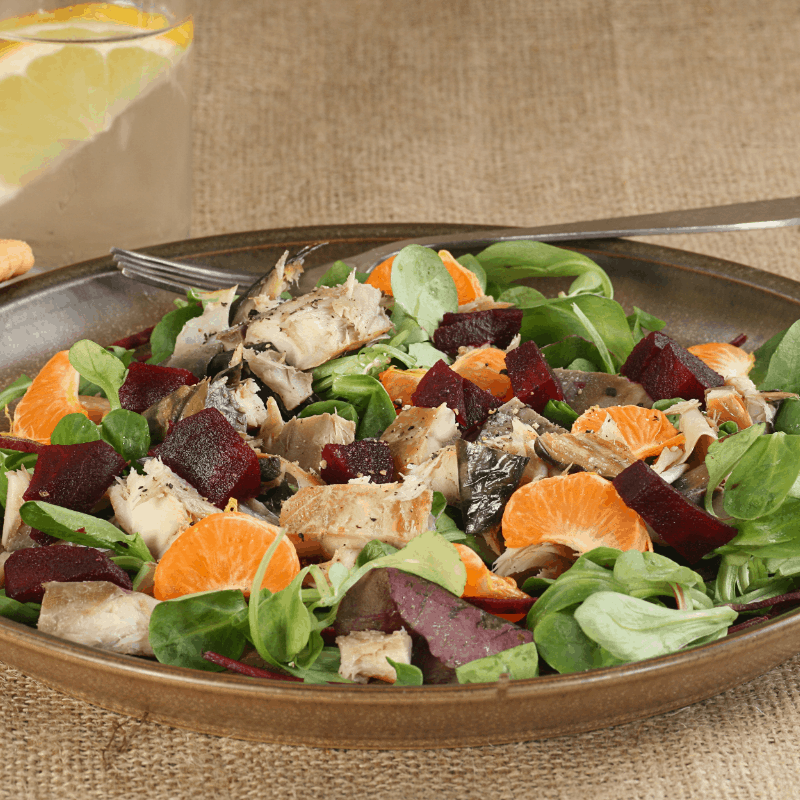 The Remojón Granaíno is one of the flagship recipes of the cuisine from Granada. It is a salad that combines the acidic taste of oranges with the salty taste of cod.
Some of the top restaurants in Granada serve it as a main dish, which is ideal to share before having your main course.
Where to try: La Fábula
11. Migas
The best food in Granada is mostly elaborated using local and accessible ingredients.
It is exactly what happens with our typical Migas, which are made with pieces of toast crumb accompanied by chopped pieces of meat and vegetables.
In the past, Migas used to be the regular breakfast of the vast majority of peasants living in Andalucía; however, it has become one of its most popular tapas and you will be able to try them in some of the best restaurants near the Alhambra of Granada.
Where to try: Bar Ras
12. Moroccan Tea
Especially in winter, we strongly recommend you to spend some time enjoying a hot cup of Moroccan tea in a traditional teahouse in order to get immersed in the culture of this eclectic city.
Where to try: Tetería Restaurante Al Waha
13. Olla de San Antón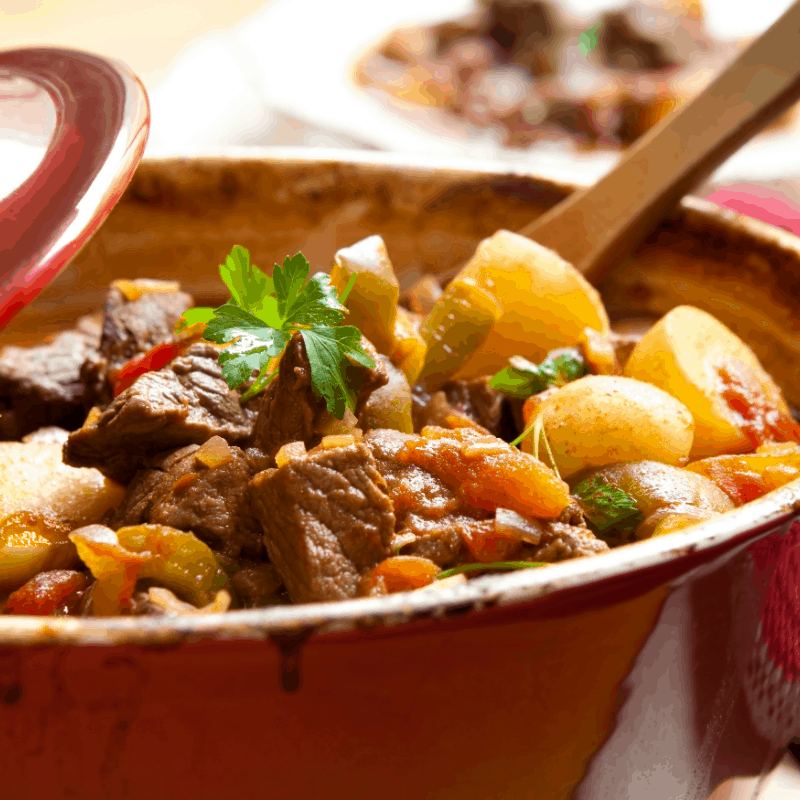 The Olla de San Antón is a traditional dish usually eaten by the locals on the 17th of January coinciding with the festivity of San Antón, who is the Saint of the Animals in Andalucía.
This winter delicacy is made slowly by cooking dried beans, pork, legumes, and potatoes.
Where to try: Restaurante Albanta
14. Albóndigas
The best tapas bars in Granada serve spectacular albóndigas (or meatballs) with tomato sauce.
The secret of their recipe lies in the quality of the meat used to elaborate them and in the cooking time.
It is thought that to get the perfect flavor they should be cooked over low heat and stir them constantly, at least that is what my grandmother said.
Where to try: Los Manueles
The Cuajada de Carnaval was originally called Torta de San Antón and it is a traditional winter sweet that can be found in bakeries during January and February.
It is a layered cake made of polvorones, Cabello de ángel, pastry cream, soletilla biscuits, cinnamon, and icing sugar.
Where to try: Casa Pasteles
16. Pomegranates (Granadas)
Pomegranates are the symbol of the city. Granada means precisely pomegranate and it even appears in the middle of the Granada crest.
This is a traditional food in Granada (Spain) and locals usually have them as a dessert. However, it can also be used in tartars or as a topping in soups. For more mouthwatering treats, check out the most typical desserts in Granada.
Where to try: María de la O
17. Piononos
The Pionono is a dessert made in honour of Pope Pius IX by a baker from Santa Fe.
It is a small cake moistened in sugar syrup and filled with toasted cream pretending to represent the Pope's silhouette.
Where to try: Pastelerías Isla
18. Queso Montefrieño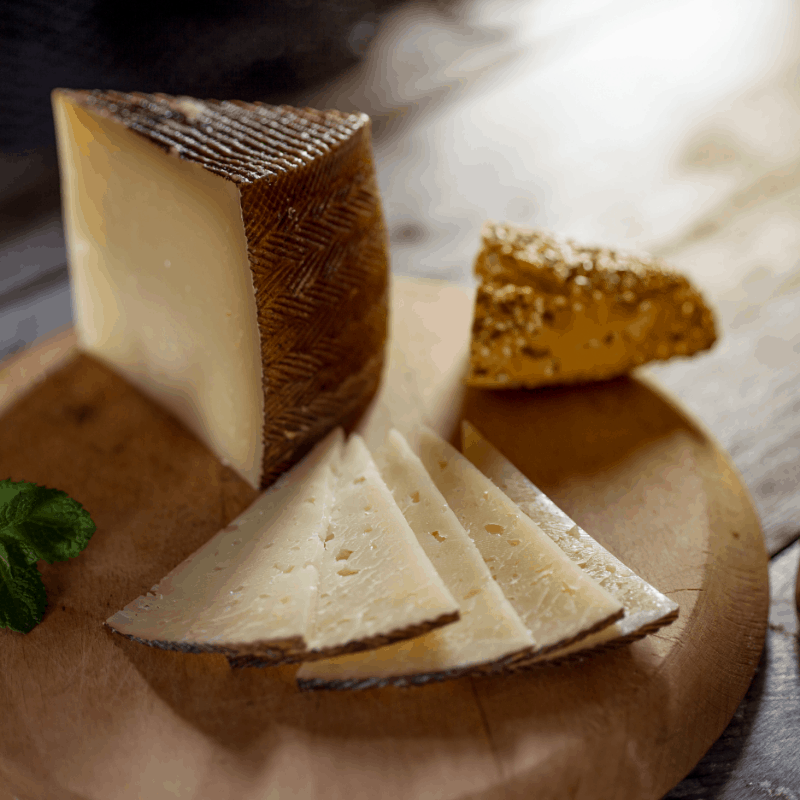 This delicious artisan product is made in Montefrío, which is in the northern part of Granada, following a traditional recipe that involves pasteurizing the milk of autochthonous goats and pressing it manually.
There are several places to eat in Granada that will serve it as an appetizer or a tapa.
Where to try: Asador Contrapunto
19. Wine from the region of Granada
Nowadays there are more than 50 wineries in Granada that cultivate approximately 5,500 hectares of vineyard land, whose production process has been transformed in order to get high-quality wines.
Some of the best bars in Granada have an extensive menu of glasses of wine, which combined with some tapas, can be a perfect dinner.
Where to try: Taberna La Tana or Bodegas Castañeda
20. Pan de Alfacar
Alfacar is a region located in the north of Granada. It gives its name to the Alfacar bread, which is an artisan product elaborated by kneading wheat flours, fermented local sourdough, water from the Alfacar spring, baking yeast, and salt.
Where to try: Al sur de Granada
21. Ajoblanco
Some of the best restaurants in Granada have included in their menus a traditional cold soup called Ajoblanco, which is made with bread, almonds, garlic, water, olive oil, salt, and sometimes vinegar.
These ingredients are grounded until they get the consistency of a cream and it is usually topped with some small pieces of fruit.
Where to try: El Mercader
22. Quisquillas de Motril
There is a special kind of seafood on the Tropical Coast of Granada called Motril shrimp.
Motril shrimps are usually served as a starter and you can distinguish them from prawns because their size is smaller and their reddish color is more intense.
If you're lucky you'll find restaurants in Granada that serve the traditional Spanish shrimp soup or the Spanish seafood stew.
Where to try: Puesto 43
23. Paella
Although paella may be considered one of the most representative dishes of Valencian cuisine it is also possible to find some of the best paellas in Granada.
Paella is the main course whose rice absorbs all the flavour of the ingredients in which it is boiled. For this reason, the quality of those ingredients is crucial in order to ensure good results.
Where to try: El fogón de Alicia
24. Alhambra Beer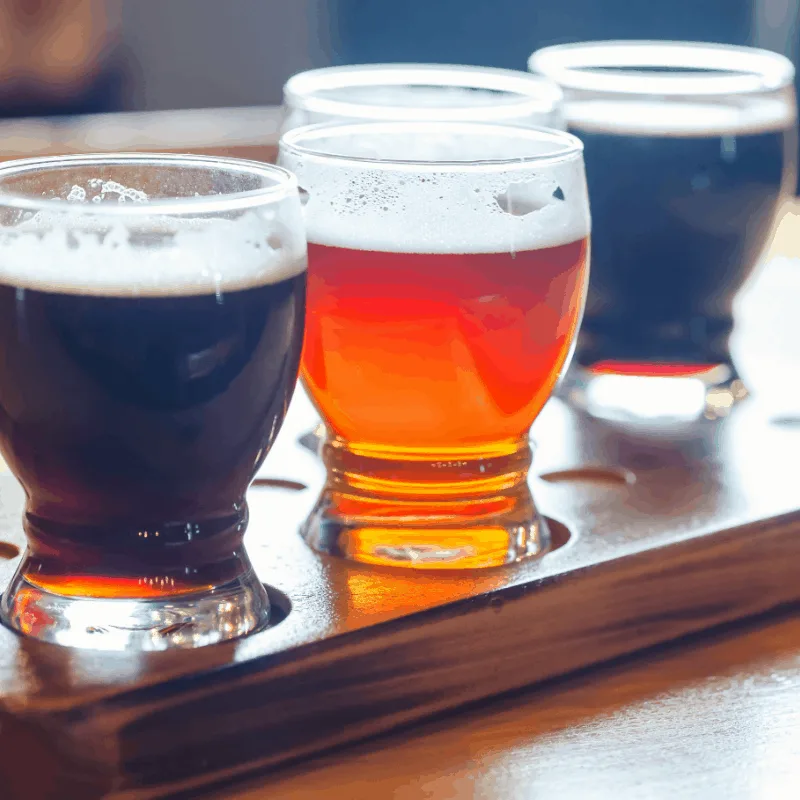 Some of the best restaurants in Granada (Spain) promote their local beer, which is the Alhambra. If you really like to taste its best version, you should ask for a special one called Alhambra 1925.
Where to try: Ibéricos & Alhambra
25. Croquetas
One of the best things to do in Granada is to try its traditional croquetas. These are fried breaded dough made of bechamel sauce or potatoes and filled with a wide variety of ingredients.
Some of the most popular are the serrano ham ones but we would strongly recommend you to try the cod croquetas.
Where to try: Taberna La Zarzamora
You can't get enough of typical Granada food? Have a look at our webstory about the best food in Granada.
---
Short FAQ about the best food in Granada
Is it expensive to eat in Granada?
The cuisine in Granada isn't considered overly expensive, however it greatly depends on the restaurant, bar and meal of your choice.
What do they eat in Granada, Spain?
Typically, you'll find that most dishes are traditional Spanish ones, from the classical Churros and Tapas to Croquetas and Pipirrana.
What is the best place to go for tapas in Granada?
For true Tapas enthusiasts, we suggest trying the Tapas tour, however, if that isn't for you, then we recommend Taberna El Aviso for their traditional and outstanding Tapas.
---
---
Hola, I'm Paulina! Together with my team, we are passionate about Southern Spain. Here we share all you need to know for great times in Southern Spain with the best places to visit, stay and, of course, the best food to eat.
Let's dive in and explore Southern Spain's outdoors, food and culture con pasión!