The ultimate 1 week itinerary in Andalucia for a holiday to remember
Blessed with endless summer sunshine and near-perfect weather, Andalucia in Southern Spain is the perfect vacation destination for most of the year.
Blue Flag beaches, castles, historic cities, and lively culture make Andalucia an enticing place to visit both for solo travelers and families.
Because there is so much to see and do in Andalucia and the limited time you may have, we have compiled what we think is the perfect 1 week itinerary in Andalucia.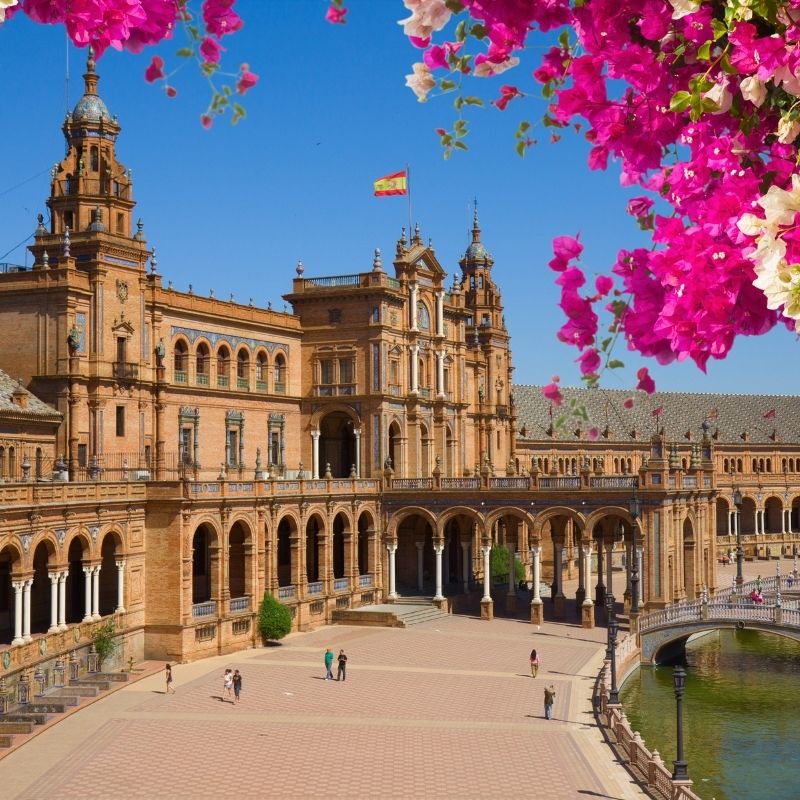 This post contains affiliate links. If you buy via them, I'll earn a small commission which helps me to keep this blog running. As an Amazon Associate I earn from qualifying purchases. All opinions are my own.
From the Alhambra and Nasrid Palaces in Granada to the Great Mosque-Cathedral in Cordoba, we have compiled the best places in Andalucia for a trip to remember for years to come.
It is also possible to make the trip in ten days or even lengthen it to two weeks; it depends on how much time you want to spend in each place.
Top Picks for 1 Week Itinerary in Andalucia
Alcazaba Málaga: Considered to be one of the most beautiful Alcazabas (fortifications) that you can visit in Spain
Playa Victoria in Cadiz: A beautiful white sandy beach next to Cadiz's historic old town
The Perfect Time to Plan the 1 Week Itinerary in Andalucia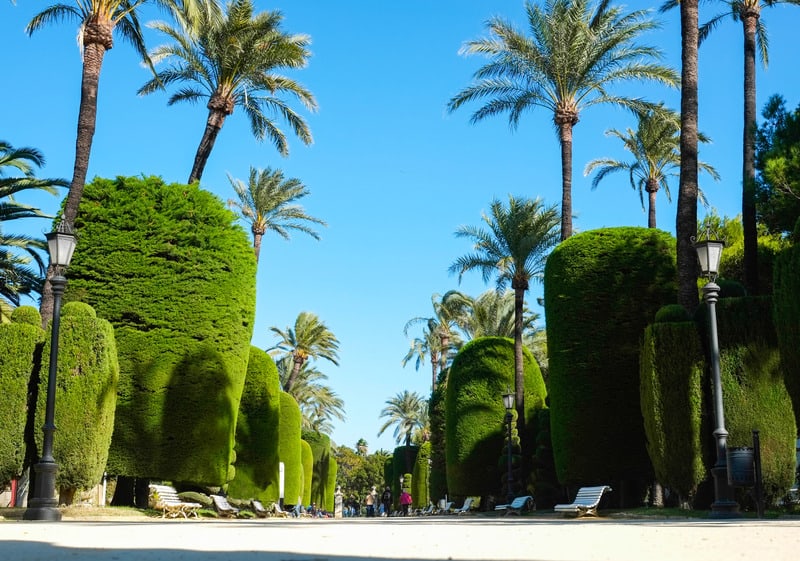 Because Andalucia, Spain, is located at the bottom of the Iberian Peninsula across the Gibraltar Straits from Morocco, the Andalucian region receives over 320 days of sunshine a year.
While this is excellent news for visitors, it can get sweltering in the summer, especially in inland cities such as Granada and Seville.
During November the rains arrive and then again in late winter and early spring, making the months of April, May, October, and November the best time to visit Andalucia.
Spring is also when big festivals like Santa Semana and the Seville April Fair take place.
If your Andalucia travel itinerary only allows for summer travel, try and get things done in the morning, then visit an Andalucian restaurant for lunch, followed by a siesta.
Getting Around in Andalucia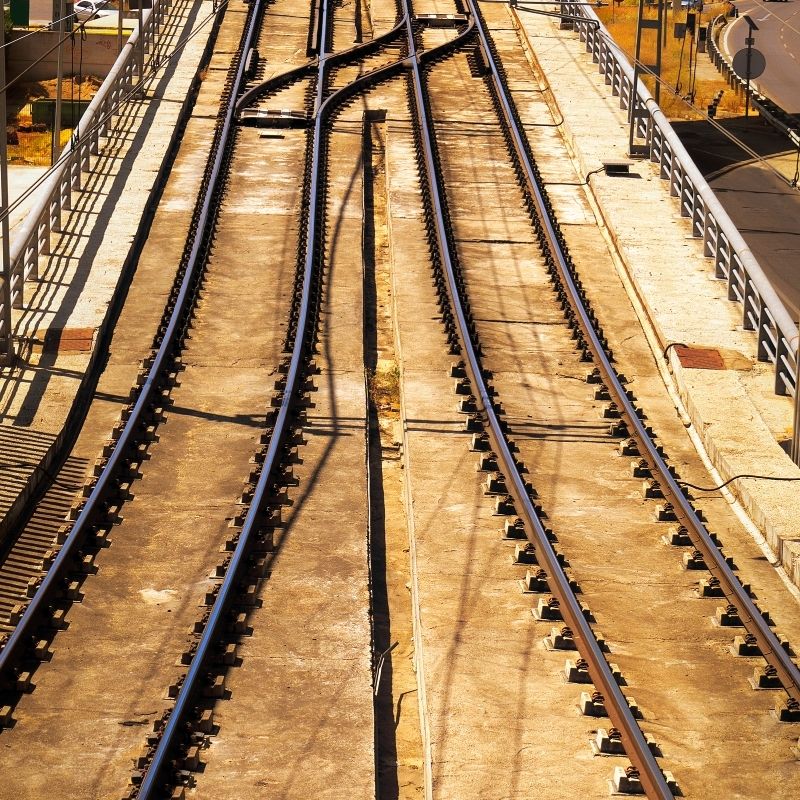 With a modern infrastructure of highways and a network of high-speed trains, getting around in Andalucia should not be a problem.
Ideally, a road trip is the best way to spend one week in Andalucia. By having your own transportation, you can move at your own pace.
There is a downside, however, and that is parking. Cities like Cadiz, Cordoba, Granada, Malaga, and Seville had existed for hundreds of years before the car was invented.
Do your planning and park outside the old parts of the city and walk when possible. If you don't have a car, a combination of buses and trains can get the job done just as well. – Buy bus and train tickets here
1 Week Itinerary in Andalucia
Days 1 and 2 in Ronda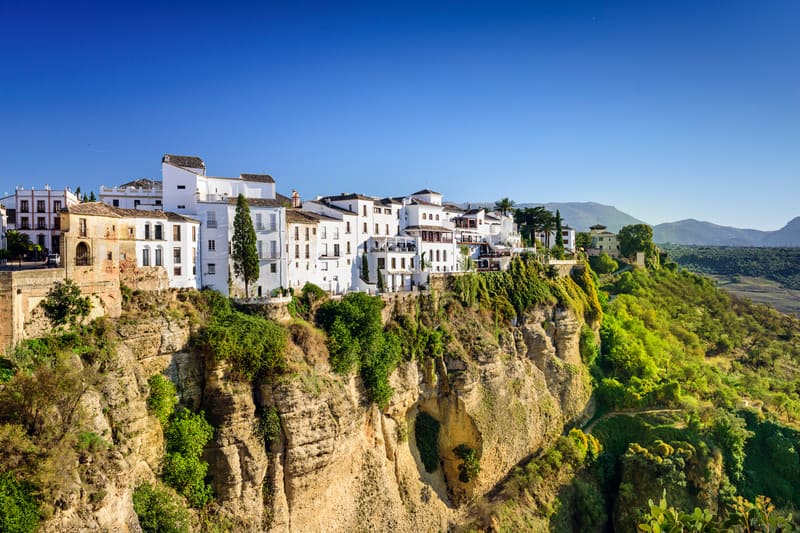 Start your 1-week itinerary in Andalucia with the gorgeous Ronda. Sitting at the top of the El Tajo gorge, Ronda is one of the largest white villages in Andalucia and the birthplace of bullfighting.
The town also became synonymous with Iberophile Ernest Hemingway and Orson Wells.
Located 60miles west of Malaga and 90 miles southeast of Seville, Ronda's near impregnable location kept the advancing Christian army at bay until 1485.
Divided into two parts on either side of the bridge, the old Moorish quarter is the most interesting of the two and is a great place to take road trip photos.
To get a feel for Ronda and some insider tips, be sure and go on a Ronda: Sightseeing Walking Tour.
Where to stay in Ronda
Luxury – Salvatierra Guest House; Gorgeous location in the old town with an outdoor swimming pool.
Mid-Range – La Escondida Ronda, B&B; Excellent location with amazing views.
Budget – Apartamentos Turísticos Espinel; Located close to the bridge, surrounded by restaurants and shops.
Days 3 and 4 in Malaga, Cadiz, and Cordoba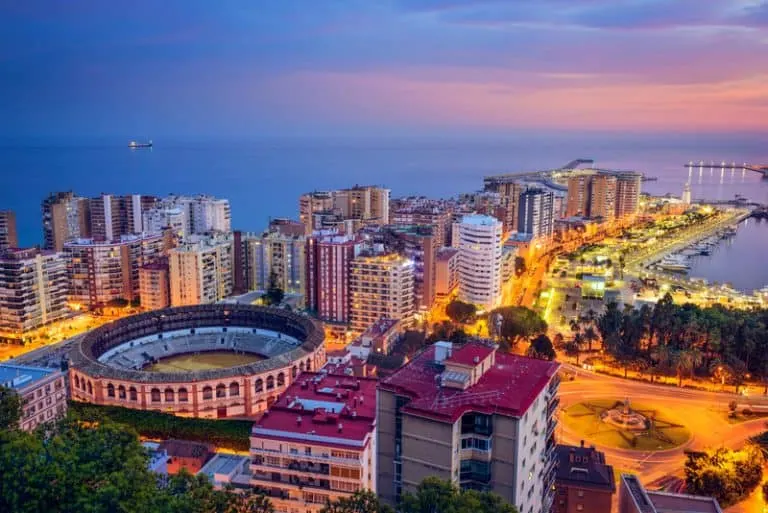 The second stop in your 1-week itinerary in Andalucia are the beautiful cities of Malaga, Cadiz, and Cordoba.
Located in the middle of Spain's famous Costa del Sol Malaga is the best gateway for exploring Andalucia.
The city's airport is the fourth largest in Spain after Palma de Mallorca Airport (PMI) and is the perfect place to rent a car for your Andalucia family road trip.
Attractions in Malaga include:

The Picasso Museum – Check guided tour here.
Alcazaba of Malaga – Get your guided tour here.
Espetos at the Beach
The Roman Theatre – You can check the guided tour here.
A bustling waterfront promenade called Muelle Uno.
The city's most famous street, Calle Larios, is where you will want to go to pick up some favorite Spanish designer fashions.
Malaga also has an extensive bus and rail station next to each other, with 16 trains a day between Malaga and Cordoba.
Spanish national rail operator Renfe operates the trains, and when traveling on one of their high-speed AVE trains, it takes 53 minutes to get between the two cities.
A thousand years ago, Cordoba was the capital of Muslim Spain, with a population of 900,000.
Cordoba was the most advanced city in Europe and a place where Christians, Muslims, and Jews all lived in harmony.
While today the population has shrunk to just over 300, 000 the provincial capital has charming narrow streets with white-washed houses whose patios and balconies are filled with flowers.
The highlight of Cordoba and possibly your entire trip to Andalucia is the jaw-droppingly beautiful Great Mezquita. Here, you can also find some of the best lakes in Andalucia that will take your breath away.
Attractions in Cordoba include:

La Mezquita (The Great Mosque) – Get tickets here
Alcázar de Los Reyes Cristianos – Check guided tour here.
Puente Romano (Roman Bridge)
Old Jewish Quarter
With a distance of 125 miles, the fasted train between Cordoba and Cadiz takes 2hrs 30mins with stops at:
SEVILLA-SANTA JUSTA
JEREZ DE LA FRONTERA
PUERTO DE SANTA MARIA
BAHIA SUR
Driving between the two cities takes 2hrs 42 mins via A-4 and E-5 motorways.
Separating the Bay of Cadiz from the Atlantic Ocean, legend says that Hercules founded the city some 3,000 years ago.
And while that may just be a myth, we know that Phoenician traders settled in the area around 1100 BC, making it possibly the oldest continually inhabited city in Europe.
They were later followed by the Carthaginians, Romans, and Moors.
Attractions in Cadiz include:

The Plaza de San Juan de Dios – Book a tour here
Cadiz Cathedral
The Roman Theater
The Tavira Tower
Where to stay in Malaga
Luxury – Gran Hotel Miramar GL: Located in a listed XX century building, the Gran Hotel Mirimar GL is an ideal choice for a luxury stay.
Mid-Range – Parador de Malaga Gibralfaro: Situated on top of Mount Gibralfaro the Parador de Malaga Gibralfaro offers spectacular views of the city and the Mediterranean Sea.
Budget – Apartments Santa Cruz Apartments: Great locations, lots of amenities.
Where to stay in Cadiz
Luxury – La Casa del Consul: Highly rated on travel review websites, the Casa del Consul is close to the best beach in Cadiz.
Mid-Range – Apartamentos Villalobos 2: New clean, and well-designed the Eco-friendly Apartmentos Villalobos is located in the heart of the old town.
Budget – Casa Patio del Panadero: Super location close to everything you will want to see and do in Cadiz.
Where to stay in Cordoba
Luxury – Hospes Palacio del Bailio: Occupying a 16th-Century palace, the Hospes Palacio del Bailio is in the center of old Cordoba.
Mid-Range – La Despensa de la Corredera: Located in the center of Cordoba, the mid-range guest house is close to Cordoba Mosque, Roman Temple, and Viana Palace.
Budget – Casual Suite in Córdoba: Located close to the Cordoba Synagogue, Roman Temple, and Merced Palace.
Days 5 and 6 in Seville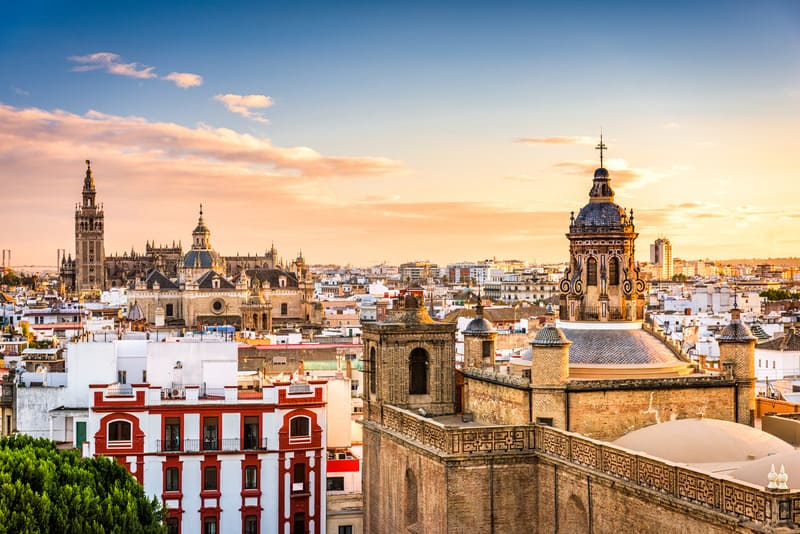 Home of the world-famous April Fair, Seville is one of the most ornately decorated cities in all of Spain.
You should know that for your 1 week itinerary in Andalucia you need to allow yourself 1 full day in Seville.
As one of the first Andalucian cities to be conquered by the Christians during the Reconquista, Seville has an abundance of churches.
Recognized as a UNESCO World Heritage Site, Seville's Cathedral is the largest Gothic Cathedral in the world and home to the tomb of Christoper Columbus.
Thanks to its geographic location on the navigable río Guadalquivir, Seville grew wealth during the 16th to 18th as Spanish explorers plundered the New World.
Seville is easily seen on foot or by renting one of the many public bikes scattered about the city despite its large size.
The best flamenco shows in Seville are also a must when visiting the city, and you can choose from a large variety of places to go to.
Also, with its location between Cadiz and Cordoba, it is the ideal place to break up your road trip holiday.
Attractions in Seville include:

Catedral de Sevilla – Check the guided tour here.
Some of the best flamenco shows for which you can get the ticket in advance here.
Real Alcázar – You can get the guided tour here.
Parque de María Luisa and Plaza de España
Barrio de Santa Cruz
Where to stay in Seville
Luxury – EME Catedral Hotel: Located next to the Cathedral with a rooftop swimming pool and bar.
Mid-Range – Barceló Sevilla Renacimiento: Located close to the Isla Magica Theme Park with a lovely outdoor swimming pool.
Budget – Byron Suites: Located close to the Plaza de España and Maria Luisa Park, the Byron Suits is a popular choice amongst budget-minded travelers.
Day 7 in Granada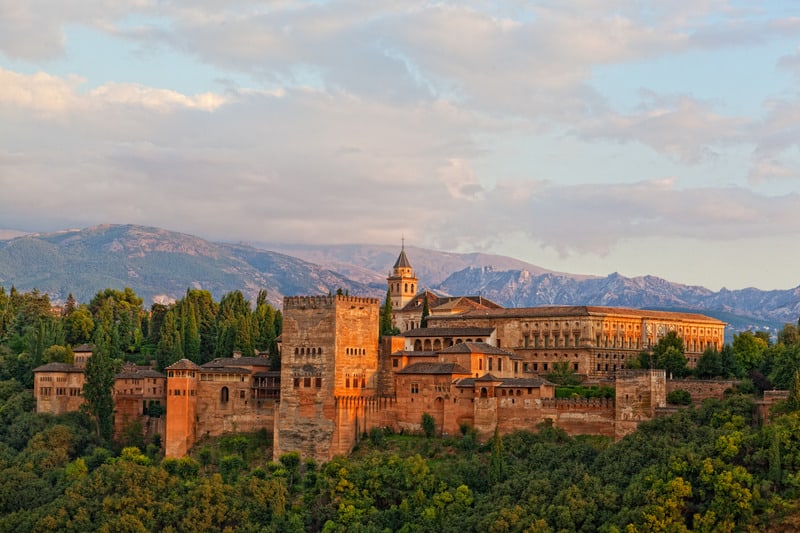 Last but not least on your 1 week itinerary in Andalucia is the picturesque Granada.
Set amongst the snow-capped Sierra Nevada mountains, Granada and its magnificent Alhambra Palace attract visitors worldwide.
While in Granada, explore the old Muslim Albaicín Quarter while enjoying a cold beer and tapas from a hole in the war bar.
Granda is also the birthplace of flamenco and has some of Spain's hottest nightlife.
Founded in 1531, Granada University has around 80,000 students, which gives the city a youthful feel except during the summer when everyone has returned to their home cities and towns.
Attractions in Seville include:

The Alhambra – Check guided tour here.
The Mirador of Granada
The Albaicin neighborhood
Cathedral of Granada – Get your guided tour here.
The Sacromonte neighborhood
Where to stay in Granada
Luxury – La Corrala del Realejo – Boutique Apartamentos: Ideal for self-catering and close to the main attractions.s
Mid-Range – Parador de Granada: This state-owned gem has a fabulous location in the Alhambra complex.
Budget – Alojamientos Rurales Las Eras: A rustic rural apartment on the edge of the Sierra Nevada National Park
Final Words on the Best 1 Week Itinerary in Andalucia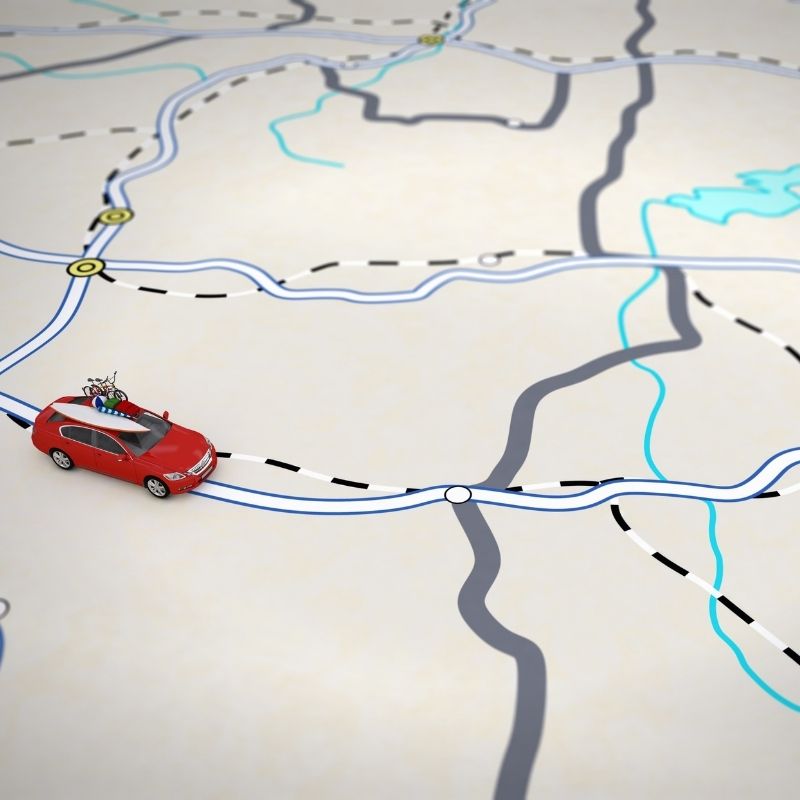 While a good vacation itinerary can make for easy travel, our guide, and suggestions for the 1 week itinerary in the Andalucia region can be done in whichever order you like.
For example, if you arrive from North America at Adolfo Suárez Madrid-Barajas Airport (MAD), you may want to make Cordoba the first stop on your road trip holiday.
After that, Seville would be the obvious choice, followed by Cadiz.
As you are driving through southern Spain, be sure and stop at Jerez de la Frontera for its tapas restaurants and visit a sherry bodega to sample what the region is famous for.
From Cadiz, make your way along the coast to Malaga and then visit Granada as it is only 92 miles from Malaga to Granada.
The town of Ronda is also best accessed via Malaga as it is only 66 miles away, which makes it a very doable day trip.
If you're planning a 1 week itinerary in Andalucia you might find these articles helpful:
And if you still don't know what to do, read the 50 Top Things to do in Andalucia for 1st Time Visitors
Short FAQ about the 1 Week Itinerary in Andalucia
---
Where should I base myself in Andalucía?
Because of its busy airport and its being on the coast, Malaga is probably the best place to base yourself.
Seville would be my second choice due to its central location and midway point between Cordoba and Cadiz.
Is Ronda Spain a good place to live?
While not a huge town and easy to navigate, Ronda is an excellent place to live out of season but is awash with tourists during the summer.
Its size may be off-putting for people used to city life and given the fact that there are less expensive places in Andalucia to live you would probably be better off not moving to Ronda.
---
---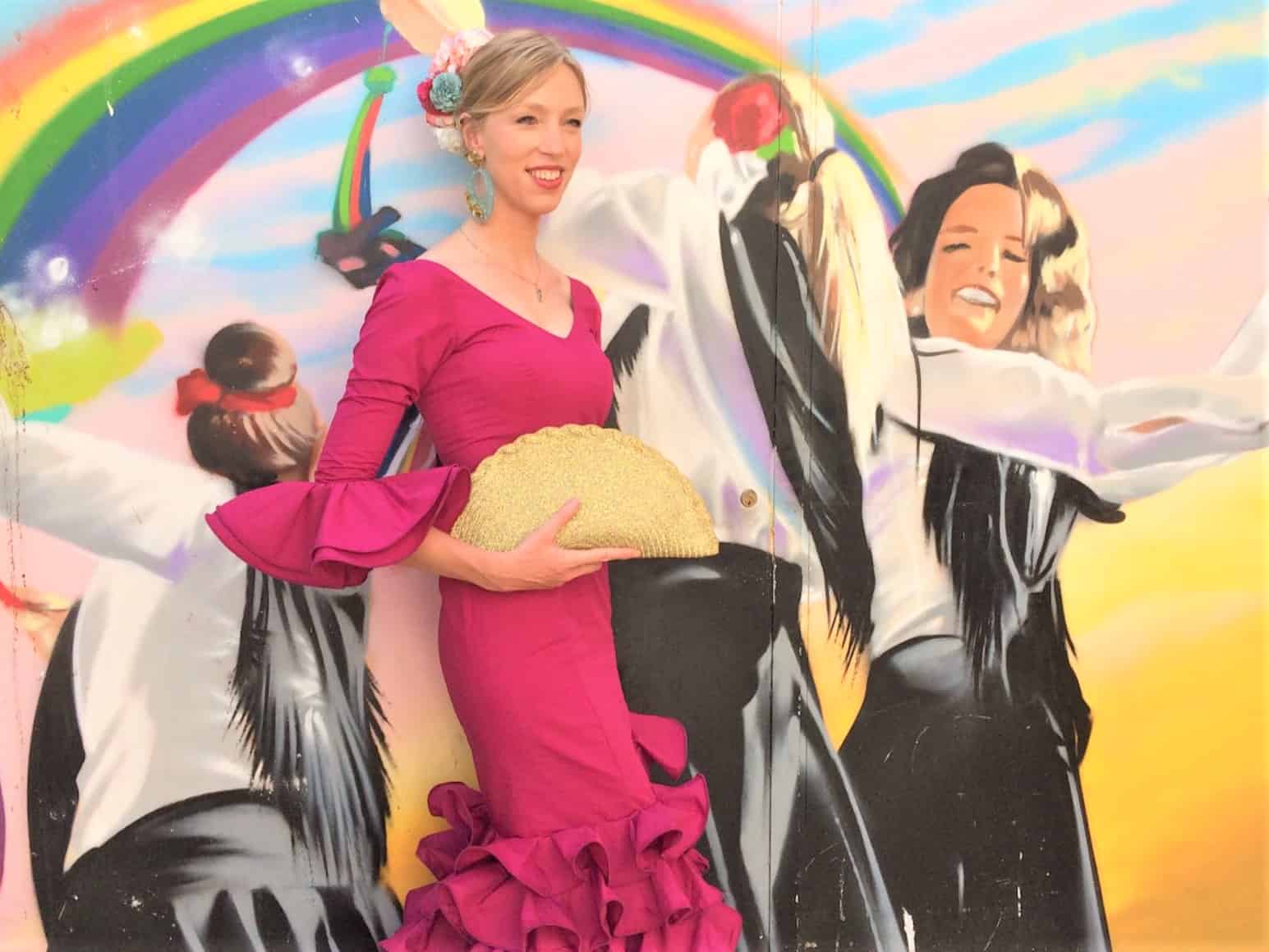 Hola, I'm Paulina! Together with my team, we are passionate about Southern Spain. Here we share all you need to know for great times in Southern Spain with the best places to visit, stay and, of course, the best food to eat.
Let's dive in and explore Southern Spain's outdoors, food and culture con pasión!