Guest post
It's been a long time since Sevilla FC won the league title, but they did come mightily close last season. Unfortunately for them, Atletico had just enough firepower to see them over the line.
Though it was a good campaign by anyone's standards, Sevilla will be hoping to build on their success and win the title next time out.
While the majority of people that back them to win La Liga will only do so using a free bet offer, there are pretty solid reasons why it's not unthinkable that the Andalusian team will get their hands on the championship trophy again. Let's take a look at them.
Lamela Will Kill It
Sevilla lost hot prospect Bryan Gil in the deal that brought Erik Lamela to the Ramón Sánchez Pizjuán Stadium, but on balance, you'd have to say that Sevilla won't be too disappointed. Lamela, after all, is the real deal.
He may not have played as many games for Tottenham Hotspur as he would have liked, but he certainly made a big impression (it's hard not to when you score not one but two rabonas).
You imagine that the slightly less physical nature of La Liga will suit Lamela's game just fine. Expect him to have a great season.
They're Not Done
Sevilla isn't done in the transfer window just yet, either. Yes, they may lose one or two important players, but they're looking at bringing in Maksimovic and/or Milenkovic from the Italian league to replace them.
Ideally, they wouldn't be there to replace Kounde, who will hopefully stay. But either way, they'll be useful additions. And who knows who else might join them?
The Other Teams Are A Mess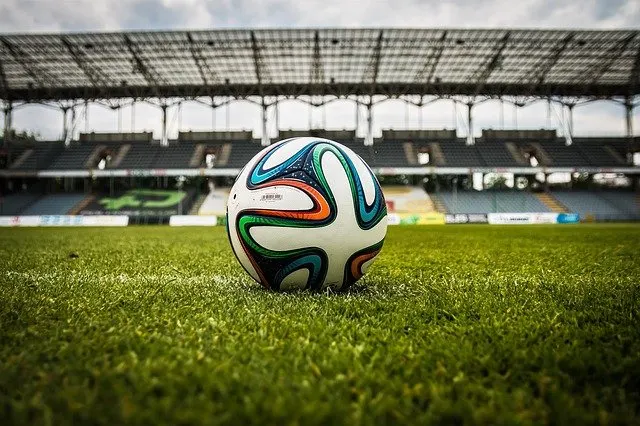 Finally, let's think about the main reason why Sevilla will believe they can snatch the title next season: the other teams are not looking all that impressive. Barcelona is a shadow of their former selves, Real Madrid is in transition, and Atletico Madrid may not be the force they were last season.
Indeed, it's often overlooked, but Atletico had a pretty poor run at the end of their campaign.
Barcelona will have to find a way to win games without Lionel Messi, while Real Madrid o temporarily sets their ambitions to one side — so far, they haven't spent any money on new signings, and they've lost a couple of star players in Sergio Ramos and Raphael Verene.
There won't be too many seasons when all those clubs are not hitting their usual heights, but next season may be one of them. It's there for an outside to take advantage of the situation, so why not Seville? The streets of Seville will dance if so.
They're Tight Behind The Scenes
There's another solid reason why Sevilla might just do the unthinkable and win the La Liga championship for the first time since their sole victory way back in 1945. What is that reason?
They have a wizard pulling the strings behind the scenes. Monchi, Sevilla's Director of Football, has arguably been the most important figure in the Andalusian club's history.
People in the know suggest that he might be the best team building in the history of European history, and when you look at what he's achieved and how he's done it, it's hard to go against that assessment.
Sevilla FC remains a selling club (which is why Kounde will leave, if not this season, then the next), yet continue to sweep up trophies. They've shown they can dominate the Europa League, and they've picked up a handful of Copa del Reys and Spanish Super Cups in the past fifteen years, too.
Winning La Liga would be a natural progression for Sevilla. And given the ambition and sheer talent of the people they've got working behind the scenes, you wouldn't put it past them.
They Have a Fighting Spirit
It's not the 5-0 victories that win titles. It's the hard-fought, late 2-1 victories or 1-1 draws that give you the points that will take you over the finish line come to the end of the season.
To grind out those points, you must have a tenacious spirit running through the team. They have to believe that they can always score a goal, always snatch a draw from the grasp of defeat, and so on.
And Sevilla has this — or at least, that's what the data suggests. Last season, they were top of the 'late goals' list and recovered plenty of points from losing positions.
In the past, Sevilla has excelled in cup competitions. But those trophies require a different set of skills. Now that they're grinding out victories, Sevilla looks ready to make the transition towards becoming a side that competes consistently for domestic league trophies.
Belief will take you far — that's true for both life and football. With Real and Barcelona both probably lacking some belief, this will be a good opportunity to showcase their belief — which, of course, can breed itself. It's hard to stop a moving train once it gets going, and if Sevilla can build momentum, then the other teams should be worried.
Weaknesses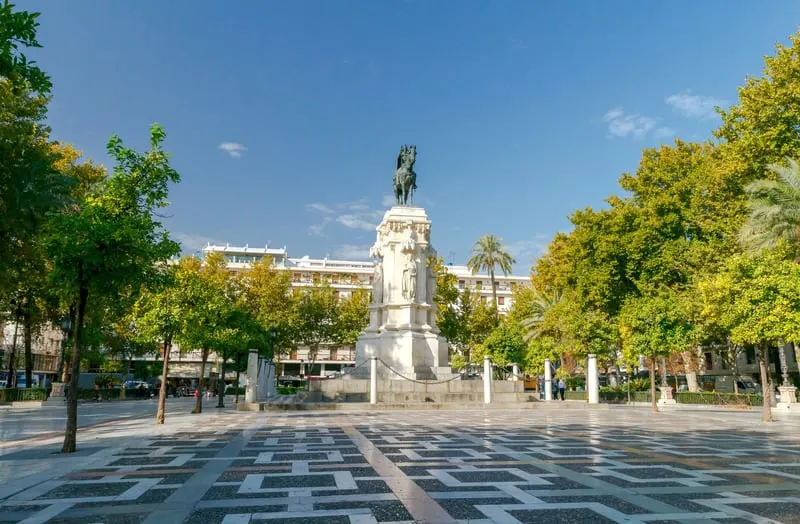 So far, we've talked pretty positively about Sevilla's chances. However, and of course, this is not a perfect side. They do have weaknesses. Their success has been built around their defensive capabilities.
If they lose Kounde, then the solidity of that defense will be compromised. Will they recover? Probably, but you'd have to imagine that they'd let in at least a few additional goals during the transition.
Their attack could also do with some improvement. They just don't score enough goals. But, with creative midfield Lamela coming in, there's every chance that this changes.
It will definitely be worth traveling to Seville to attend any of the upcoming matches. In order to get ready for your trip, have a look at our Seville itinerary and the best restaurants in Seville.
Final Thoughts
You never know what's going to happen in football, but you can make some reasonably good guesses based on past performance.
And if you look into Sevilla's recent history, then the idea that they can overcome Barcelona, Madrid, and Atletico to lift the La Liga trophy come the end of the season will not sound so outlandish.
Hola, I'm Paulina! Together with my team, we are passionate about Southern Spain. Here we share all you need to know for great times in Southern Spain with the best places to visit, stay and, of course, the best food to eat.
Let's dive in and explore Southern Spain's outdoors, food and culture con pasión!