A guide that will help you learn all about the best Spanish drinks.
Are you planning a trip to Spain? If so, you should definitely try some of their best Spanish drinks.
First, you should make sure that everyone has the drinking age in Spain, which is 18 years old.
And then you just have to find some of the most popular restaurants, bars, or discos and order some of the suggested drinks you will find in this post.
This blog is supported by you, dear reader. If you purchase through a link, we earn a small commission. As an Amazon Affiliate, we earn from qualifying purchases.
Spanish Drinks – Cocktails
1. Sangria
The most popular local drink is sangría. It is a refreshing alcoholic drink that is made with red wine and fruits.
Sangría is usually drunk in summer and it is served with lots of ice cubes to make sure it is very cold.
To prepare it you just need to mix a red wine you like and peach chunks and seasonal fruits like grapes, strawberries, and fruit syrup.
It is important to let the mixture inside the fridge for at least one hour to ensure the wine gets the flavor of all the fruits.
Get the recipe: Best Refreshing Spanish Sangria Recipe
2. Tinto de Verano
A similar Spanish drink to Sangría is Tinto de verano. It is also prepared using red wine but it is mixed with soda.
The result is a refreshing alcoholic drink too, but it has not the fruity notes of the sangría. Tinto de verano is also served with lots of ice cubes and a lemon slice.
Get the recipe: Easy Tinto De Verano Recipe
3. Spanish Gin and Tonic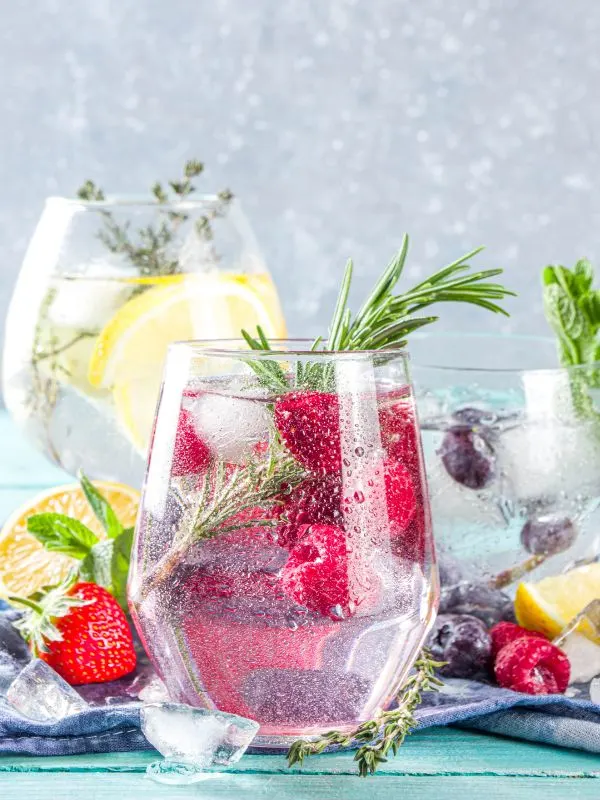 Gin tonic has become one of the most popular Spanish cocktails. Puerto de Indias is a pink-colored Andalusian gin that Spaniards love.
Do not hesitate about ordering one, it certainly won't disappoint you.
Depending on the gin brand you order, the bartender will choose the best ingredient to make the most of its flavor.
Puerto de Indias gin tonic is usually served with some red fruits like strawberries.
Get the recipe: Bright Spanish Gin and Tonic Recipe
4. Carajillo
Local drinks made with Spanish spirits like carajillos are not very popular among young people.
In fact, these may be considered old-fashion drinks that just elder people like. It consists of mixing a shot of brandy with an espresso.
Get the recipe: Carajillo Spanish Coffee Recipe
5. Coquito
Sophisticated Spanish drinks are easily found in the best cocktail bars in the country. If you are a coconut lover, you should definitely order a coquito.
This sweet cocktail is made with some coconut milk, rum, and cinnamon.
The mixture should remain inside the fridge for at least one hour to ensure it will remain cold while you drink it because no ice should be added.
Get the recipe: Best Coquito Recipe for the Holidays
6. Kalimotxo
A kalimotxo is a Spanish alcoholic drink similar to the Tinto de verano. The main difference is that instead of pouring soda into your red wine glass, you will mix it with cola.
The result is a refreshing drink that should be drunk carefully because the cola hides the flavor of the wine and you may end up having too much kalimotxo.
Maybe you forget how many kalimotxos you have had, but you will never forget the headache they gave you.
7. Agua de Valencia
The most popular alcohol in Valencia is agua de valencia. It is a delicious, refreshing, and fruity cocktail that cava lovers should definitely try.
Agua de Valencia contains cava, vodka, gin, and orange juice. It is served in a champagne glass and you probably shouldn't have more than two to avoid getting tipsy.
Get the recipe: Refreshing Agua de Valencia Recipe
8. Rebujito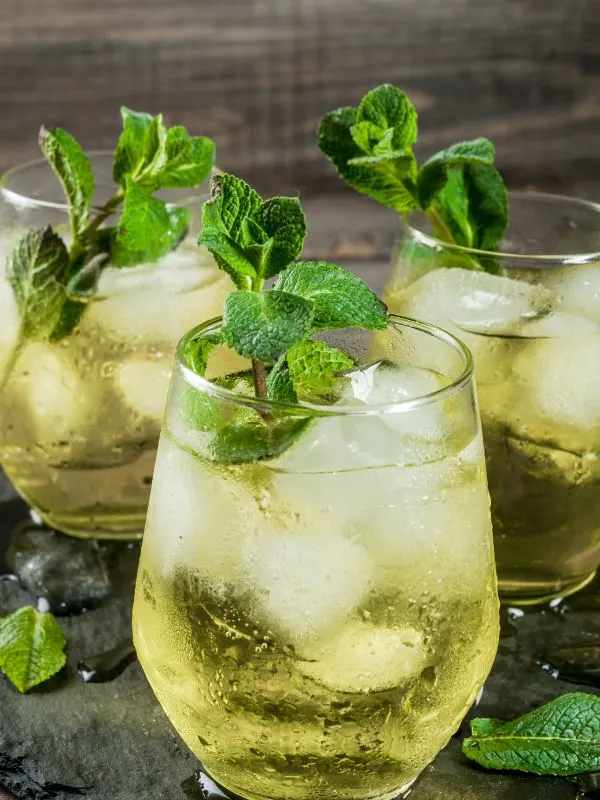 One of the most popular shots in Andalucía is rebujito and its name comes from the word arrebujar which means to mix.
Rebujito recipes change a bit from region to region, s it's either made by combining fino sherry wine with soda or fino sherry wine with Sprite or Seven-Up.
This traditional Spanish drink is the drink of choice during Seville's April Fair (Feria de Abril) and it's one of the most famous mixes in Andalucia.
Get the recipe: Fizzy Rebujito Cocktail Recipe from Spain
9. Clara Beer
When ordering a cold beer, you may prefer a more refreshing version of it.
This is precisely what you will get if you order a clara, which is half a glass of draft beer with soda.
Some bars will use Seven-up instead of plain soda to give the drink a citric flavor. If you want the beer with some lemonade, you should ask for a shandy.
10. Asiático
On your list of Spanish drinks from Andalucía, you should add the asiático. It is a carajillo with some condensed milk.
The result is three layers drink consisting of condensed milk, espresso, and brandy.
It is usually ordered after lunch and it is appropriate if you feel like drinking some alcohol but you do not want to have a cocktail.
11. Queimada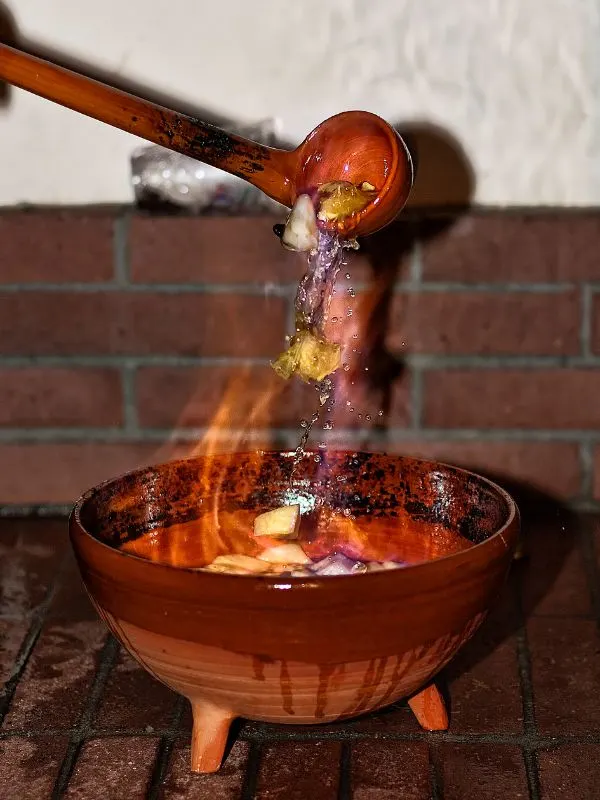 Queimada is an alcoholic drink typical of Galicia. It is prepared in a clay pot and there you need to add brandy, sugar, and lemon or orange zest.
Then, you need to stir it for a few minutes, set alight the drink, and continue stirring till the flames disappear.
It is supposed to have some healing powers and locals think that it protects you from evil spirits.
Spanish Drinks – Wine Selection
12. Rioja
Alcoholic drinks in Spain are very varied, however red wine from Spain is one of their best assets.
Among all Spanish red wines, the one that never disappoints is Rioja wine. Do not hesitate about ordering any of them to have with regional meats, you won't regret it.
Some of the best ones are Lopez de Heredia Viña Bosconia Reserva 2008, Viña Arana Gran Reserva 2014, and Torre Muga Reserva 2016.
13. Priorat
Priorats are Spanish wines from Tarragona, which is a region of Catalunya, that have been certified for their stunning quality.
This Spanish alcohol is made with Garnacha, Cariñena, Sauvignon, and Syrah grapes harvested from slate soils.
These kinds of wines can be white, red, and rosé but all of them are characterized by their strength.
The most popular priorat wines are Costers del Priorat Pissarres 2017, Clos i Terrasses Laurel 2018, and Torres Cos Perpetual 2015.
14. Cava
If you would like to try delicious sparkling Spanish white wine, you should definitely ask for a cava.
Its name comes from the underground cellars where this kind of wine was stored. The grapes to make this alcoholic drink are harvested in Catalunya.
The taste and aroma of cavas depend on the sugar present in the drink and the time each bottle is distilled.
You should definitely try Freixenet Cordon Negro Cava Brut, Anna de Codorniu Blanc de Blancs, and Segura Viudas Brut Reserva Heredad.
15. Sherry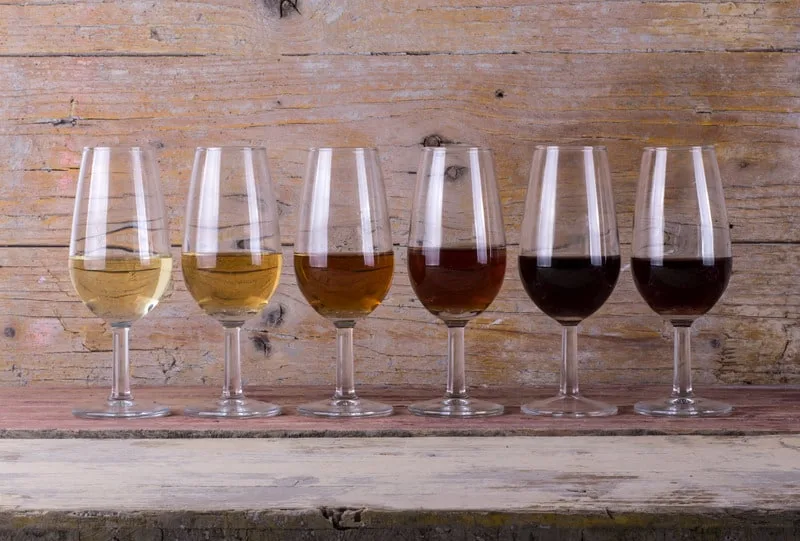 Jerez or sherry is the name of a Designation of Origin but also a typology of wines.
There is a Spanish sherry wine for all palates and occasions because these kinds of wines are very varied in aromas and flavors, which makes these Spanish drinks easy to combine with meat, fish, and desserts.
There are two different kinds of Jerez wines: dry and sweet. Dry sherry wines are ideal to have with your appetizers and sweet ones can be ideal to pair with your main course.
Moscatel is a special type of very sweet sherry wine only served with desserts.
We strongly suggest Valdespino Palo Cortado Calle Ponce, Emilio Hidalgo La Panesa Especial Fino, and González Byass Viña AB Amontillado.
16. Albariño
Albariño is a variety of grapes that originally grew in Pontevedra, which is a region of Galicia.
These graves give the yellowish wine a fresh taste and a fruity aroma. As a result, this kind of wine is ideal to have with fish and seafood.
The Albariño white wine is a yellowish wine with golden sparkles. On the palate, they are fresh and soft wines with fruity aromas, which makes them ideal to be served paired with seafood.
Best albariño wines are Morgadio 2019, Pazo de Galegos 2018, and La Caña Navia 2017.
17. Ribera del Duero
One of the most popular Spanish alcoholic drinks is Ribera del Duero wines. Most of the are made using tempranillo grapes.
Wines resulting from this kind of grape are characterized by black fruit aromas that will certainly seduce your palate.
If you are visiting Spain, you should definitely ask for Protos Crianza 2016, Emilio Moro 2017, and Arzuaga 2017.
18. Godello
Godello is a variety of white grapes that grows in Galicia, Portugal, and Bierzo. These kinds of Spanish grapes give the wine an acidic taste and a citric aroma.
The best godello wines are Bodegas Raúl Pérez Ultreia 2018, Ladeiras do Xil Branco de Santa Cruz 2017, and Emilio Moro La Revelia 2017.
Spanish Drinks – Liqueurs
19. Anisette
Licor de anís is an alcoholic drink that results from anisette distillation. It is a strong liqueur that not a lot of people enjoy.
A typical drink from Andalucía made with anisette is the paloma. To prepare it, you will have to mix some anís with water and lemon juice.
The mixt of this sweet liqueur and the acidity of lemon juice makes it delicious and refreshing.
20. Licor 43
Some Spanish drinks like Licor 43 are fruity alcoholic drinks.
This liqueur is the result of distilling 43 herbs, that's the reason that explains its name and only a few of them are known.
Of the 43 ingredients, orange, vanilla, coriander, and lemon are known and the rest of them are kept secret.
The Licor 43 has a vanilla creme anglais flavor with cocoa and minty touch with vanilla, dark chocolate, and toffee aftertaste.
21. Pacharán
Pacharán is one of the popular drinks to order at a bar in Navarra. It is a kind of anisette that has a fruity and sweet taste.
It is usually drunk as a shot with ice. However, it can also be heated and infused with some orange peel or lemon juice.
22. Brandy de Jerez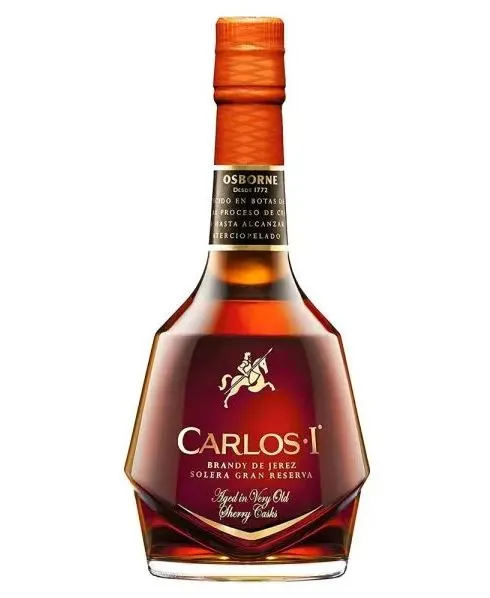 Brandy de Jerez is a peculiar Spanish alcohol drink because it is the result of distilling regional wines.
To truly be a Brandy de Jerez, it needs to be made in the area between Jerez de la Frontera, Puerto de Santa María y Sanlúcar de Barrameda.
People usually drink this liqueur with some ice because it is important to maintain its coldness.
23. Resolí
Resolí is a coffee liqueur typical of Cuenca. If you want to try to make it at home, you just need to prepare a liter of coffee and pour it into three liters of water.
Then, you will have to heat and melt 500 grams of sugar and mix it with the watery coffee.
After that, it's time to add some anisette, clove, cinnamon, and lemon peel. Let everything boil together for an hour and wait until it has cooled down.
24. Café Licor
Café licor is a drink, typical from Alicante, made with arabica coffee beans macerated in alcohol for at least ten days.
This liqueur can be mixed with other beverages.
For example, a pingüino is ⅓ of café licor with ⅔ of horchata de chufa and a xinet is ⅓ of café licor and ⅔ of vanilla milkshake.
25. Herbero
Spanish drinks made with lots of different herbs are easy to find in supermarkets or to order in bars.
One of the most popular ones is Herbero.
This kind of liqueur will at least contain four of the following wild plants: sage, chamomile, white poleo, Maria Luisa, peppermint, fennel, anise, lemon balm, thyme, and rosemary.
Non-Alcoholic Spanish drinks
26. Horchata de chufa
One of the most refreshing drinks in Spain is horchata de chufa, which is typical of Valencia.
It is usually served with fartons, which is also a regional pastry whose dough is made to absorb the horchata.
Its elaboration process is simple, you just need to beat tiger nuts with sugar, lemon peel, water, and cinnamon.
Get the recipe: Best Spanish Horchata Recipe
27. Leche Merengada
Spanish beverages that are especially common in summer are very varied. Leche merengada is one of the milkshakes that everybody enjoys on hot days.
If you want to prepare some leche merengada at home, you will need to boil some milk, egg withes, sugar, and a cinnamon stick.
The drink should be refrigerated for at least two hours and it can be served with some ice.
Get the recipe: Refreshing Leche Merengada Drink
28. Hot Chocolate
The best drink to order at a bar in winter is definitely chocolate caliente.
In Spain, hot chocolate is characterized by its thickness because it is very rich in dark chocolate.
If you want to prepare it at home, you need to boil and constantly stir some cornstarch, chocolate pieces, and milk.
Churros are the ideal ally of delicious hot chocolate.
Get the recipe: Spanish Hot Chocolate Recipe
29. Tepache de Piña
Tepache may be considered one of the most popular Spanish soft drinks among young people.
This special beverage is prepared using pineapple peels, cinnamon, and clove that ferment for a day inside water.
Once all these ingredients have been together, you can use a strainer and pour the tepache de piña inside the fridge.
After a few hours, you can add some ice to it, and enjoy it!
Get the recipe: Spanish Fermented Pineapple Juice Recipe
30. Blanco y negro
Blanco y negro is one of the most popular Spanish drinks in summer. You can have it as a dessert or as an afternoon snack.
This Spanish drink is made by mixing coffee with ice, either as it is or blended and it is topped with a scoop of vanilla ice cream.
If you love coffee and ice cream, this drink is the perfect one for you.
---
Short FAQ about the Best Spanish Drinks
What is the Spanish national drink?
The most popular alcoholic drink from Spain is Rioja wine. Most of them are ideal to have with meat main courses.
The wide variety of these national drinks makes these wines a sure hit.
What is the most popular soft drink in Spain?
The most popular Spanish soft drink is soda.
It is usually mixed with wine, and you get a regional tinto de verano, or with beer to have a refreshing clara.
What do the Spanish drink after dinner?
After dinner, Spanish people usually have a glass of sherry wine or a gin tonic. However, it usually happens on non-working days.
During the week, some may have a beer or a carajillo after their lunch, but at night it is less common.
---
---
Hola, I'm Paulina! Together with my team, we are passionate about Southern Spain. Here we share all you need to know for great times in Southern Spain with the best places to visit, stay and, of course, the best food to eat.
Let's dive in and explore Southern Spain's outdoors, food and culture con pasión!